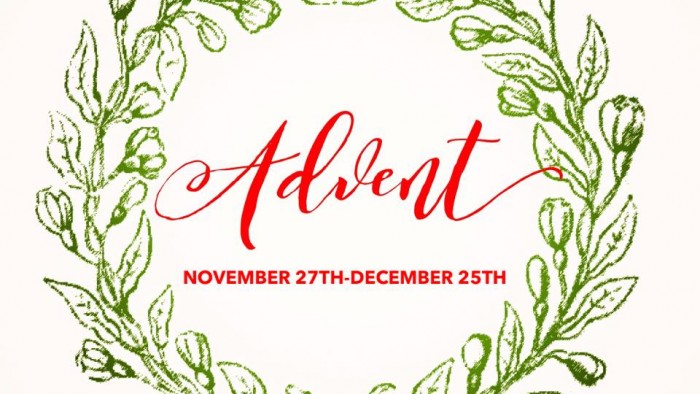 Advent Week 1: "The Promise" Genesis 2-3
INTRO> Every year at this time we join with our heritage and many Christians around the world and celebrate Advent. The word "Advent" is derived from the Latin word adventus, meaning "coming," which is a translation of the Greek word parousia. Its a time of year where we look back and look forward. *ILL> Our oldest son Roman just recently had his 5th birthday "pokemon" theme. He said one day, "I just cant wait until my party, I wish i could just change the time!" To which i responded, you can't change time and I promise your party is Friday.
TRANS> Roman did better with my promise but it still didn't cure the anticipation. What is a promise? The Oxford English dictionary defines promise as this : A declaration or assurance made to another person (usually with respect to the future), stating a commitment to give, do, or refrain from doing a specified thing or act, or guaranteeing that a specified thing will or will not happen.
CONTEXT> Today in our text we go way back to the beginning, to the first promise of Christ, scholars call it the "Protevangelium," the first gospel proclamation, found in Genesis 3:15. Notice also "I will" spoken by God, admits the brokenness, he make a promise. What does this promise mean for us and how does it give us new light into Christmas. In a sentence, "What does the promise, promise?"
The promise, promises war. v15
"I will put enmity…" The word ה ָוא" ֵenmity," a hostile disposition or attitude toward someone or something. The word is also used in Numbers 35:21, where we see it is an attitude that can lead to murder.
"he shall bruise your head, and you shall bruise his heel" literally meaning crush or strike. There is a promise of violence here, a fight if you will
We see two types of "Christmas War":
There is a external war. The promise is plural, Do you see the language that is used. There will be the turmoil between the enemy and Eve and her children. Turn to Revelation chapter 12:1-6, "For we do not wrestle against flesh and blood, but against the rulers, against the authorities, against the cosmic powers over this present darkness, against the spiritual forces of evil in heavenly places." Ephesians 6:12
"…the reason the Son of man appeared was to destroy the works of the devil." 1 John 3:8
APP> You must know that there is an enemy, and spiritual forces actively working against you, Christmas reminds us of that. *ILL> Christmas doesn't look like this (Cozy Pic) as much as it look like this (War Fare Pic)
B) There is an internal war.(Sin)  Don't forget the entire context of this passage, man has broken fellowship with God, man is at war with God and with himself. "There is conflict and disintegration at the very core of his being. He has robbed himself of harmony with his fellow human beings. This is the source and explanation of all that is wrong with man and the world he inhabits. It is the sickness unto death from which man in his fallenness inescapably suffers." – phillip hughes
APP> Christmas reveals the conflict that lies deep within us.
2) The promise, promises waiting.
" he shall bruise your head…" There is a specific promise here, it's not general it's specific. Somone specifically will come and defeat the enemy himself.

"offspring" is better translated seed. This is the promise of the virgin birth.

From this passage to Abraham is about 2,000 years. From Abraham to David about 1,000 years… From David to Jesus about 1,000 years. From Adam to Jesus… roughly 4,000+ years. We see this in the genealogy in Luke's Gospel…

"Jesus, when he began his ministry, was about thirty years of age, being the son (as was supposed of Joseph….. the son of Enos, the Son of Seth, the son of Adam, the son of God." Luke 3:23 & 38
APP> That's a long time!…to us. But God is doing something the whole time isn't he? *Illustration> Our youngest daughter Piper, knows now when you leave the room. She woke up from nap, i left the room to get a bottle she cried. I left, but was working. APP> God takes his time but keeps his word. "So Christmas means that, though the mills of God grind slowly… they grin exceedingly fine. God may seem to have forgotten, but right now he is in the process of arranging all that will fulfill his great promises. Read the Bible and see the promises to those who believe. He is able to give us more than we dare ask of think." Tim Keller, Hidden Christmas pg 37
3) The promise, promises salvation.v15b
"HE shall bruise your head, your shall bruise HIS heel" This is the climax of this promise, that a Savior will come! This is Jesus!
APP> What does this mean? Christmas means that we cannot save ourselves. " She will bear a son, and you shall call his name Jesus, for he will save his people from their sins." Matthew 1:21 Jesus' name literally means "God Saves"
CLOSE> So what does all of this mean for us? Going back to the story of Roman and me promising him about his birthday. Why was Roman okay with my promise? Because I am his Dad, or because i have been faithful to past promises?
Big Idea> Christmas is proof that God is faithful to his promises.
APP Questions>
Are you aware of the "Christmas War"?
Are you forcing God to work by your calendar?
Do you see your own helplessness?