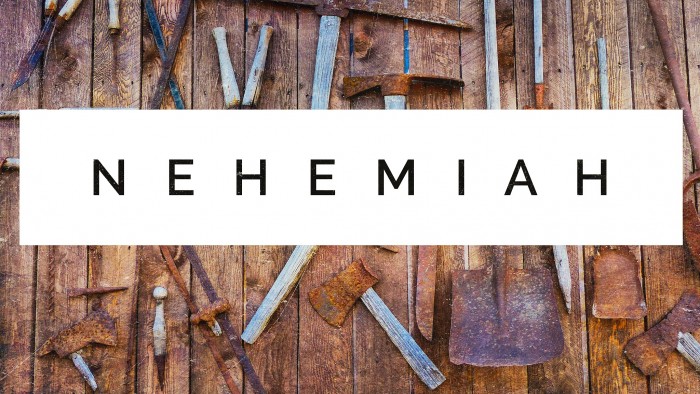 "Landmines and Level Heads" Nehemiah 2:9-20 7/31/16
INTRO> 15,000-20,000 people every year… Can you guess what that represents? That is the number of people killed every year by landmines. Can you believe that? According to the United Nations Global issues, it is a serious problem. These landmines are left from previous wars and often there victims are women and children who are working out in fields. Scattered in some 78 countries. (http://www.un.org/en/globalissues/demining/) What  makes them so deadly? You don't know where they are.
TRANS> What does this have to do with Nehemiah? Today in our text Nehemiah heads out, he is officially on the mission to re-build Jerusalem, and for the first time he encounters opposition.
APP> How does this relate to you and me? Have you ever tried to do something for God and it just blow up in your face? Have you ever tried to change something in your life and it went wrong? You never saw it coming. We will see today how Nehemiah navigates this mine field and how he has a level head.
Landmines.
1. Critics.v10 & 19 "when Sanballet and Tobiah….they jeered and despised…" These guys man, don't you just want to punch them in the face? They are from the surrounding area and when they hear about what is happening… they have an opinion.
APP> You can bank on this, when you live for Jesus and his mission you will be criticized. This is a serious landmine that can take the best of God's leaders out. *ILL> Billy Graham in "the leadership secrets of Billy Graham" turning critics into coaches.
2. Physical Exhaustion. v11 "So i went to Jerusalem…" You have to do some digging but Nehemiahs journey was about 800 miles, it would have taken him about 4 months to complete the journey. On course back, in the desert.
APP> The Bible is about real people who are really human. You are a human being made up of mind, body, soul and spirit. Your body matters. The physical affects the emotional. *ILL> The center of disease and control did a fascinating study subjecting 40 people to a fake forest fighting text, the result, "Competence in judgment is always compromised under stress."
3. Overwhelming Needs.v13-16 " I went out…"
Nehemiah looked at everything that needed to take place and it was alot. APP> Have you ever felt that way… drowning in what needs to be done? The word overwhelmed -to be buried or drown under a huge mass.
B) Level Heads.
Wait. v11 "and was there 3 days…"
This is beautiful. You would never think he would do that..he should start building right away but he doesn't. APP> Sometimes waiting is the hardest thing to do, especially in our culture. When God tells us to wait it's because he is working.
2. Clarify. v13 "and i inspected the walls…"
This is wisdom. He goes and see the damage himself, he doesn't just go off of word of mouth, he see's it with his own eyes. APP> "Always seeks clarification before confrontation." – Ryan Hugley
3. Gather. v17 " Then i said to them…"
This is the first time that we start to see Nehemiah recruiting other people. Look at the words he uses… "we, us we…" Nehemiah isn;t talking down to these people.. he identifies with them. APP> Far to long the church has talked AT people rather than talked WITH people.
4. Proclaim. v20 "The God of heaven will…
Under line the word "will" in your bible! He Knows what God has said and has confidence in that! Look at his description of God 1) Powerful 2) Personal!
Big Idea > Overcoming opposition takes an overwhelming confidence in God's word.
APP> The only way Nehemiah could stand in all of this is because he knew what God had said.. that God would makes his people prosper… Nehemiah knew God.
Author Kevin Young writes an article talking about watching the special Olympics 400 meter dash. Right before the race started a man in a three piece suit jumped up and yelled "Lenny! Lenny!" An overweight 30 year old man with down syndrome looked up at the direction of his voice. It was Lenny's Dad. Lenny didn't do good in the race, his hands shook the whole time but the dad ran along side him in the stands yelling "That's my son, Lenny! Isn't he doing great!" Lenny finished last and his dad told him he did great. Kevin Young writes this, "While i watched them embrace, I began to weep. As I thought about what I saw, it seems as though God was saying to me, "You're like Lenny in this race I have called you into. You're challenged, perplexed, far behind the pack. Most days, you're a pitiful pile of exhaustion. But I'm cheering you on. I love you the way that man loves his son." http://www.preachingtoday.com/illustrations/2003/september/14610.html
APP> Be overwhelmed with God's goodness and kindness towards you in Christ today.
Big Idea > Overcoming opposition takes an overwhelming confidence in God's word.