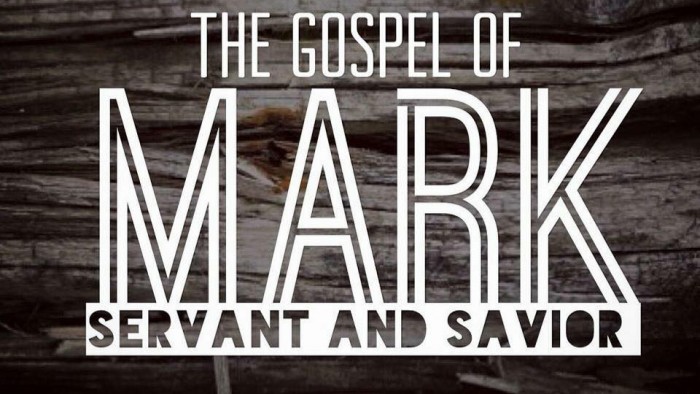 Gospel of Mark Sermon Series: Mark 12:35-44 "Jesus is…."
INTRO> Review- We dive back into mark today. Mark is the earliest Gospel, eye witness account by Peter.  "The beginning of the Gospel of Jesus Christ, the Son of God." Mark 1:1 This is a big deal, when we see Jesus, we see God. Colossians 1:15
CONTEXT> We are in chapter 12, last week of life… this is Tuesday. Jesus has been getting beat down, constant questions from the religious establishment.
ILLUSTRATION> Some of you may remember this professional boxing match in 1974, Muhammad Ali an George Foreman. Ali did a new move called the "rope-a-dope" Rope-a-dope- in competitive situation other than boxing, rope-a-dope is used to describe strategies in which one party purposefully puts itself in what appears to be a losing position, attempting thereby to become the eventual victor.
TRANS> That is what Jesus does in this passage today, these stories seem disconnected on the surface but they aren't. we start with 1 statement and 2 possible responses.
Big Idea > The revelation of Jesus as God requires a response from me.
Jesus is God. V35-37
Jesus is teaching in the temple on Passover week.

Jesus quotes Hebrew scripture, Psalm 110, Messianic Psalm.

Jesus possess a question, with a shocking statement.

1st "Lord" is "Yahweh" 2nd "lord" is "Adonai"

Jesus is saying:
Messiah is David's Son: human
Messiah is David's Savior: divine.
They couldn't understand this… How could God be both?
APP> What makes Jesus so amazing is that he is fully human and divine. Jesus is completely powerful yet intimately personal.
TRANS> So what is the response to this… that Jesus is God or claims to be God?
Response #1) Religion. v38-40
– Jesus now issues a waring to the people who are listening.
– He points out the scribes, religious lawyers.
– Notice how specially he describes them.
APP> Jesus' criticism of the scribes in one of narrow minded religion, 1st with the Psalm 110 (God is a box) then with religion.
Religion try's to gain control of God. By doing certain things, mostly good things, try's to manipulate God.
ILL> Going to circus with fam, one tiger, uncontrollable. The control is an illusion, so is religion.
APP> – Do i have to be noticed for what i am doing? v38
  – Do i have a ranking system? v39
  – Do i use people to advance in life? v40
TRANS> So what is the proper response?
Response #2) Worship. v41-44
– This scene is so striking Jesus calls attention.
– "treasury" = women's court (Show Pic)
– It was a scene, loud noises.
– Jesus use's specific language.
– "live on" = bios = her life.
– Literally "she gave her life"
APP> What is Jesus saying? Jesus is saying that this widow gets it. She gives her life over… in trust.. in faith that God is good. That's worship.
TRANS> Worship is about losing control in view of God.
ILL> Isn't that what we long for… to be so wrapped up into something bigger than us? From vacations to gadgets to sex. Yet never satisfied.
APP> But how can i trust God? How can i know?
          – The CROSS! That's why Jesus was amazed at the widow
          – "For you know the grace of our Lord Jesus Christ, that though he was rich, yet for your sake he became poor, so that you by his poverty might become rich." 2 Corinthians 8:9
TRANS> And because of that, you can trust him, you can loose yourself in Jesus, he is truth-worthy.
APP> That's what i think makes Christianity to difficult, it's not the love thing… it's not the rules thing… its the control thing… If Jesus is who he says he is, you can't control him and that terrifies you.
Big Idea > The revelation of Jesus as God requires a response from me.
APP> "Search me, O God, and know my heart! Try me and know my thoughts! And see if there be any grievous way in me, and lead me in the way of ever lasting." – Psalm 139:23-24