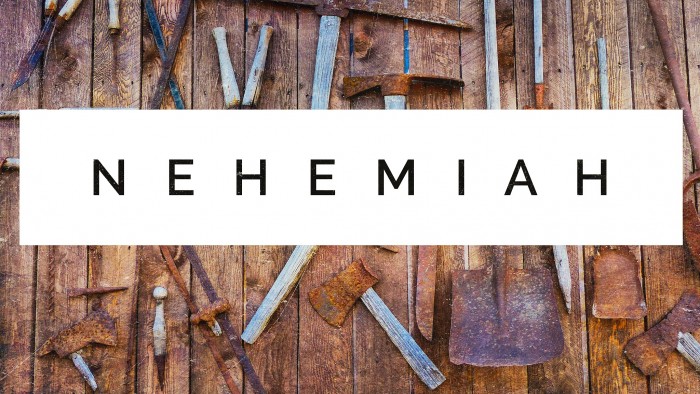 Nehemiah 13.4-31
King Edward 8th Reign: 20 Jan 1936-11 Dec.
He went from King of England, to abdicator, to friend and supporter of Hitler, not through ___ but through complacency and comprise in the small things.
Its in the small things that the rot starts. Do the wrong thing once and its easy to do it again. Do the Individualistic thing once it is easy to do it again. In the case with your uncle it started as him wanting to use Buckingham palace as his office and York house as his home. Then he stopped attending church. Decided he wanted to sell sandreien. He dismissed courtiers that had served under his father in favor of younger sycophantic supplicants. And of course no one saw the abdication coming then. But, the ego, the willfulness, the individualism, the ROT had set in.
Ends like an Indie movie.
As the Isr. Fell back into the road to destruction, Neh caught them before they… confronted and called them back from complacency.
Context> Vs. 18 "Did not your fathers act in this way and did not our God bring all this disaster on us and the city?"
Jer.17.27 "But if you do not listen to me, to keep the Sabbath day holy, and not to bear a burden and enter by the gates of Jerusalem on the Sabbath day, then I will kindle a fire in its gates, and it shall devour the palaces of Jerusalem and shall not be quenched."
Neh 4:2 "will they revive the stones out of the heaps of rubbish – and burned ones at that?"
BIG IDEA>Complacency Causes Drift
Complacency toward the disciplines of spiritual life blind us from the gravity of our own sin
Cleansed through confrontation
Book of Moses neglected
House of God forsaken
Sabbath profaned
Yoked with unbelievers
Next generation isolated
TRANS> God knows we are lazy and our hearts drift, so he is gracious and has given us principles to live by in order to both be cleansed and to cleave.
Don't save us, but puts us in positions to …
Cleaving to what matters, through disciplines:
Giving 10-11 Neh figures out why there was room
First thing that goes in a spiritual decline
But I have debts!
Discipline of heart, preparing our heart for eternity.
Don't tell you to give bc we're greedy for your money, but bc we care about your heart!
Giving doesn't mean you will be blessed with more, but you will be blessed by not needing more.
When they stopped giving their work increased.
Simple Sabbath Vs 15
We don't copy Old Testament models or dismiss its necessity, bc without it we are led to compromise
Provisional: particular day, punishment, and rules.
Permanent: inward goal
Sabbath is the outward act, inwardly; we are ceasing from our will, dying to it by allowing God to work in us.
Place boundaries on the day 19a
When we prioritize Sabbath, we train ourselves to rest in the satisfaction of Christ over the significance of our work
"Six days a week we wrestle with the world, wringing profit from the earth; on the Sabbath we especially care for the seed of eternity planted in the soul. The world has our hands, but our soul belongs somewhere else" -Heschel
We break Sabbath bc we believe we can better take care of ourselves than God can.
Burdens/productivity
Break the 4th, leads to the 8th and 10th
"We need Sabbath to survive civilization"
When is you phone/facebook off?
Prepare for the day 19b.
Sundown
Work with your hands Sabbath with your mind, work with your mind Sabbath with your hands- Heschel
Protect your heart 20-21
Sabbath is the weekly practice of intentional separation from the world and cleaving to God in order to care for our soul
Sabbath day without Sabbath heart
Not rules for the heart, redirecting the heart
"The other sort is worse . . . they will not labor . . .yet they will not rest in Holiness, they rest in excess & superfluity . . . So that is too evidently appear that God is more dishonored and the devil better served on Sunday than on all the days of the week besides." –Homily 20
Facebook/ Netflix binge
ILL> Rifle/ criticism
serious about the distractions of sin. Are you or have you grown complacent and begun to drift?
Purify yourself (22)
2nd error> Working for approval.
Sabbath always interrupts our working!
Christ has declared us clean and given us a gift of resting in his satisfaction!
Chief end of man to glorify God and enjoy Him!
Didache "our life is refreshed by him and his death"- word and worship
Engage our hearts.
Ill> We grow complacent in Sabbath by checking off our boxes and not engaging our heart.
Challenge the culture
26-27 Did not Solomon king of Israel sin on account of such women? Among the many nations there was no king like him, and he was beloved by his God, and God made him king over all Israel. Nevertheless, foreign women made even him to sin. Shall we then listen to you and do all this great evil and act treacherously against our God by marrying foreign women?
You may have to practice these disciplines in exceptional ways, but you are not the exception!
VS 24
You don't have to marry an ammonite for your children to be unable to speak the language.
"One generation believes the Gospel, the next assumes the Gospel, the following generation denies the Gospel." –Carson
8:15-17 For you did not receive the spirit of slavery to fall back into fear, but you have received the Spirit of adoption as sons, by whom we cry, "Abba! Father!" The Spirit himself bears witness with our spirit that we are children of God, and if children, then heirs—heirs of God and fellow heirs with Christ, provided we suffer with him in order that we may also be glorified with him.
You can be cleansed.
Confess complacency.
Indie movie ending leaves us longing for more.
Jesus can say its finished.