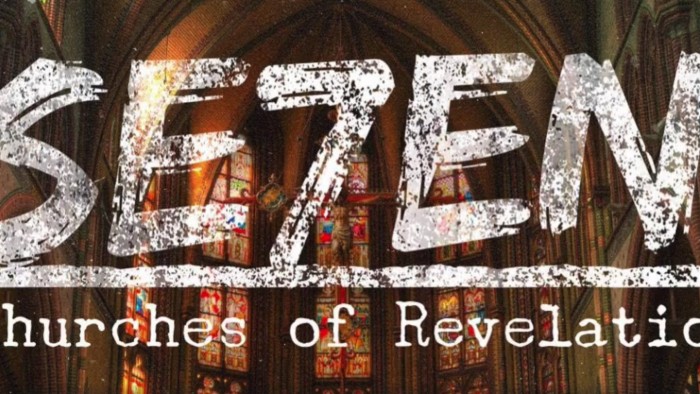 SE7EN Series: Gospel Obedience :Philadelphia
INTRO> Review. I was born in Dallas TX, which for sure makes me blessed by God and also makes me a Cowboys fan. For Cowboys fans, Roger Staubach is the greatest QB of all time. Roger Staubach who led the Dallas Cowboys to the World Championship in '71 admitted that his position as a quarterback who didn't call his own signals was a source of trial for him. Coach Tom Landry sent in every play. He told Roger when to pass, when to run and only in emergency situations could he change the play (and he had better be right!). Even though Roger considered coach Landry to have a "genius mind" when it came to football strategy, pride said that he should be able to run his own team. Roger later said, "I faced up to the issue of obedience. Once I learned to obey there was harmony, fulfillment, and victory."
TRANS> Unknown to Roger Staubach, he was touching and honestly speaking to one of the hardest things in the Christian life, obedience. Why is this so hard for us? What did Staubach say, pride. I think this issue is something that we greatly get confused in the Christian life, which i think is the key to the Christian life. It's also something that is in our text. Do you see two times Jesus says "you have kept my word…"
"Then Jesus came to them and said, "All authority in heaven and on earth has been given to me. Therefore go and make disciples of all nations, baptizing them in the name of the Father and of the Son and of the Holy Spirit,

 

and teaching them to obey everything I have commanded you. And surely I am with you always, to the very end of the age."Matthew 28:18-10
CONTEXT> What we see today is Jesus commending the Christians in Philadelphia,  on their obedience. They get no correction. How can we obey like them?
Philadelphia is the youngest of the city and get's its name "meaning brotherly love" from the founding King, King Emends love for his own brother.

It was THE center for greek culture and language.

It was known for is agricultural produce.

In A.D. 17 it was leveled by a horrible earthquake.

Hostile environment with persecution from the Jews, who would rat out the christians.
APP> How can we obey like them, in such an environment?
1) Who am I obeying?v7
The Holy One. "holy one" Each time Jesus has introduced himself to a church, he has used a description from Chapter 1, not here this is distinctly OT language about God himself. The idea behind this is that Jesus is sinless and totally divine.
The True one. "the true one" the word true here means something that is genuine and authentic and without error. Jesus isn't just "like" God, he IS God.
The Sovereign one. "the key of David.. open and shut.." This is a huge title that references back to Isaiah 22:22

, where David is the king of Israel and he give Eliakim, the prime minster authority to determine who enters into Israel or not. Key represent authority, Jesus has that. He is also in control.
APP> Do you see this description, how dumb would it be to look at that list and go "nah, i don't want to obey that!" That is how crazy and insane our sin is, we really think that we can do better.
2) What happens when I obey?v8-9
(In these verses i see two results of our obedience and I don't think it is something that we normally think of)
Opportunity.v8 "I have place before you an open door" When we see this reference all through scripture it almost always means an opportunity to advance the Gospel. "At the same time, pray also for us, that God may open to us a door for the word, to declare the mystery of Christ, on account of which I am in prison—" Colossians 4:3
APP> Here is what i find so interesting, is that the opportunity comes after obedience, or to say it another way, Obedience to God opens doors of opportunity from God. I think we want to switch those around. Often times we sit around and pray "God, provide ___________ in my life" Restoration, guidance.. provision? But God is often times telling us, "Obey what you already know" You want restoration, then forgive. You want guidance… then step out in faith. *ILL> This week we had a very busy evening and when we came home giving baths and getting ready for bed is a process, Roman wasn't concerned about that, he wanted a new Minecraft graphic. He pouted, we talked. He was going to be able to enjoy the blessing, after the obedience.
Suffering.v9-10 "the synagogue of Satan.." Some of you are like wow, that's great, don't really want to do that.
But look at what Jesus says, "I will make them come and bow before your feet and they will learn that I have loved you." Do you see what is so amazing about this?  APP> Jesus is saying that Obedience isn't about convince but allegiance. When you obey, there will be suffering, but through that suffering… people will come to know me and see the love you have for me. *ILL> Big Bill Turner, getting his hair cut from a lady who lost a child, she said she still loved God and was going to continue to live her life for him.
APP> But there is a major question… a bigger one.
3) Why am i obeying? v9,12-13
This is the key… this is why allows you to persevere in obedience, even admit suffering or trials.

If you obey for any other reason than what I'm about to tell you, it's wrong….

"they will learn that i have loved you…"
"pillar in a temple = We belong to God.
"name of God's city" = We belong to God's city.
"new name"= We belong to God's Son
APP> All of this is possession language… Jesus is saying this… and this is the big idea.
Big Idea> My acceptance from God fuels my obedience to God.
*Show Pic of Tim Keller's "Religion vs Gospel"
APP> And how are we accepted by God, through Jesus Christ, but it means more than just that sentence.
"shuts the door…" this language is strong… but we have to realize something… We are let in by Jesus because… he was shut out for us.
"And about the ninth hour Jesus cried out with a loud voice, saying, "Eli, Eli, lema sabachthani?" that is, "My God, my God, why have you forsaken me?" Matthew 27:46
Do you recognize who is in authority?
Are you idolizing opportunities over obedience?
Why do you obey God?