AXIOMS | WE LEARN LOVE THROUGH EMBODIED PARTICIPATION | Matthew 7:24-29
Last week we learned our penultimate axiom, 'THE GOAL OF DISCIPLESHIP IS DIVINE UNION.' Jelly on the bottom shelf: the goal of our relationship with Jesus is to be in unity with God and with one another, and this union is supernatural and motivated by God's love. 
If this goal is motivated by love, we must LEARN how to love this way as we live our lives to the glory of God and the good of our neighbors. How do we learn this love? That is our final axiom. We learn this love through participating in the work that God is already doing in our lives and the lives of those around us!
Join us in Matthew 7:24-29 as we discover our final axiom and strive to live our lives truly believing God's love for us and one another, and how this love truly is all about Jesus.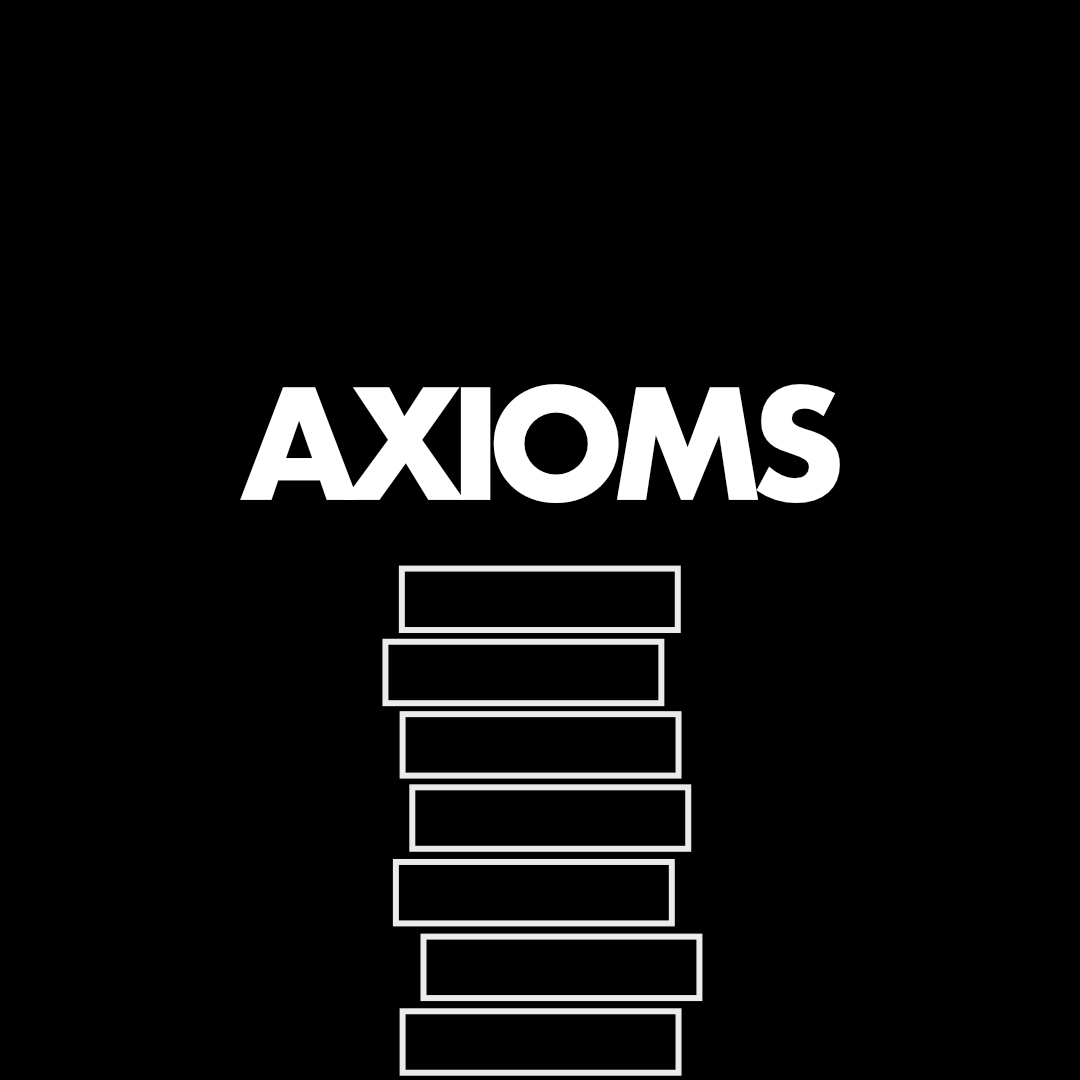 Date: November 1, 2020
Speaker:  Jason Jordan
Series: Axioms
Watch the archived Facebook LIVE stream by clicking the button below!
Thank you so much for listening in here at West Side. We often say that we love the word of God because it points us to the son of God. We hope these messages encourage you and equip you to love Jesus more. We also want you to be apart of a local church, we believe these messages are only supplemental, being apart of a local church is essential. Blessings.
Sermon Notes
AXIOM 7 "We learn love through embodied participation"
REVIEW: [Kiroas- being aware of God's activity in my life.]
[AXIOM 1- God is always present and at work.]
[AXIOM 2- God is like Jesus].
[AXIOM 3- God meets us in reality.]
[AXIOM 4- God cares more about it than you do.]
[AXIOM 5- What God does through you he does in you.]
[AXIOM 6- The goal of discipleship is divine union]
INTRO> Before Courtnee and I were married and I was in ministry I worked for a plumber. I would carry the tool box, unload the equipment and when I was asked, I would help with the actual work. Onetime Carl went out of town for the day and got a called that a restaurants sewer was plugged up. He called me and told me to go do it. I said, "How?" I'll never forget his response, "You just do what you've seen me do every day…"
AXIOM # 7 : We learn love through embodied participation.
CONTEXT> In a sense, that's how we learn as disciples, as followers of Jesus Christ. The word μαθητής (mathētēs) "disciple" means a "learner, a student". We can see, from various sections in the NT what the direction of discipleship looks like: (*ILL> Old school google maps, printing off directions)
The Direction of Discipleship:
Invitation- "Follow me." – Jesus
"And he said to them, "Follow me, and I will make you fishers of men." Matthew 4:19
Jesus always makes the first move!
Observation. "Be with me."- Jesus
"13 And he went up on the mountain and called to him those whom he desired, and they came to him. 14 And he appointed twelve (whom he also named apostles) so that they might be with him and he might send them out to preach Mark 3:13-14
You can only live like Jesus by living with Jesus.
Participation. "Imitate me."- Jesus
"14 And he appointed twelve (whom he also named apostles) so that they might be with him and he might send them out to preach 15 and have authority to cast out demons." Mark 3:14-15
"18 And Jesus came and said to them, "All authority in heaven and on earth has been given to me. 19 Go therefore and make disciples of all nations, baptizing them in[b] the name of the Father and of the Son and of the Holy Spirit, 20 teaching them to observe all that I have commanded you. And behold, I am with you always, to the end of the age." Matthew 28:18-20
"Be imitators of me, as I am of Christ." 1 Corinthians 11:1
"Remember your leaders, who spoke the word of God to you. Consider the outcome of their way of life and imitate their faith." Hebrews 13:7
APP> Looking at these three stages of discipleship I want to ask you two questions:
Where are you at now?
Where do you need to be? (If I had to guess from serving the church as a whole, most of us get stuck in between Observation and Participation…. Why? I think there are a number of reasons but there is one main one… Discipleship is hard.

Why is discipleship hard?….

Discipleship is design to happen in relationships.
How? (https://gravityleadership.com/break-cycle-non-discipleship/)
Look for God in the ordinary and help others do the same.
Find small ways to walk with others. (*Chocolate Milk and Honey Bun)
Lead in weakness not strength or perfection. (Picture of Jason and LeAnn)
Lean into vulnerability.
CONTEXT> The passage of scripture that was read to us are Jesus' final words from the sermon on the mount. He concludes his kingdom teaching with an illustration, of two people building two houses and the same storm comes to both of them:
The difference in the two are two simple words, "and does them…"
"In applying our Lords teaching to ourselves, we need to consider that the Bible is a dangerous book to read, and that the church is a dangerous society to join. For in reading the Bible we head the words of Christ, and in joining the church we say we believe in Christ. As a result, we belong to the company described by Jesus as both hearing his teaching and calling him Lord. Our membership therefore lays upon us the serious responsibility of ensuring that we know and what we say is translated into what we do." John Stott.
AXIOM # 7 : We learn love through embodied participation.