COLOSSIANS | Week 10 | Recap and Ch 3:12-17
Join us in Colossians 3:12-17 as we jump back into the book of Colossians! Today Pastor Jason spends time recapping our previous 9 weeks in Colossians and how since the Gospel has been proclaimed (chapter 1) and protected (chapter 2) we can now practice the Gospel in our lives, (chapters 3 and 4)
We are thankful to be back in this book after Good Friday and Easter Sunday and are thankful you are joining us!
It's all about Jesus!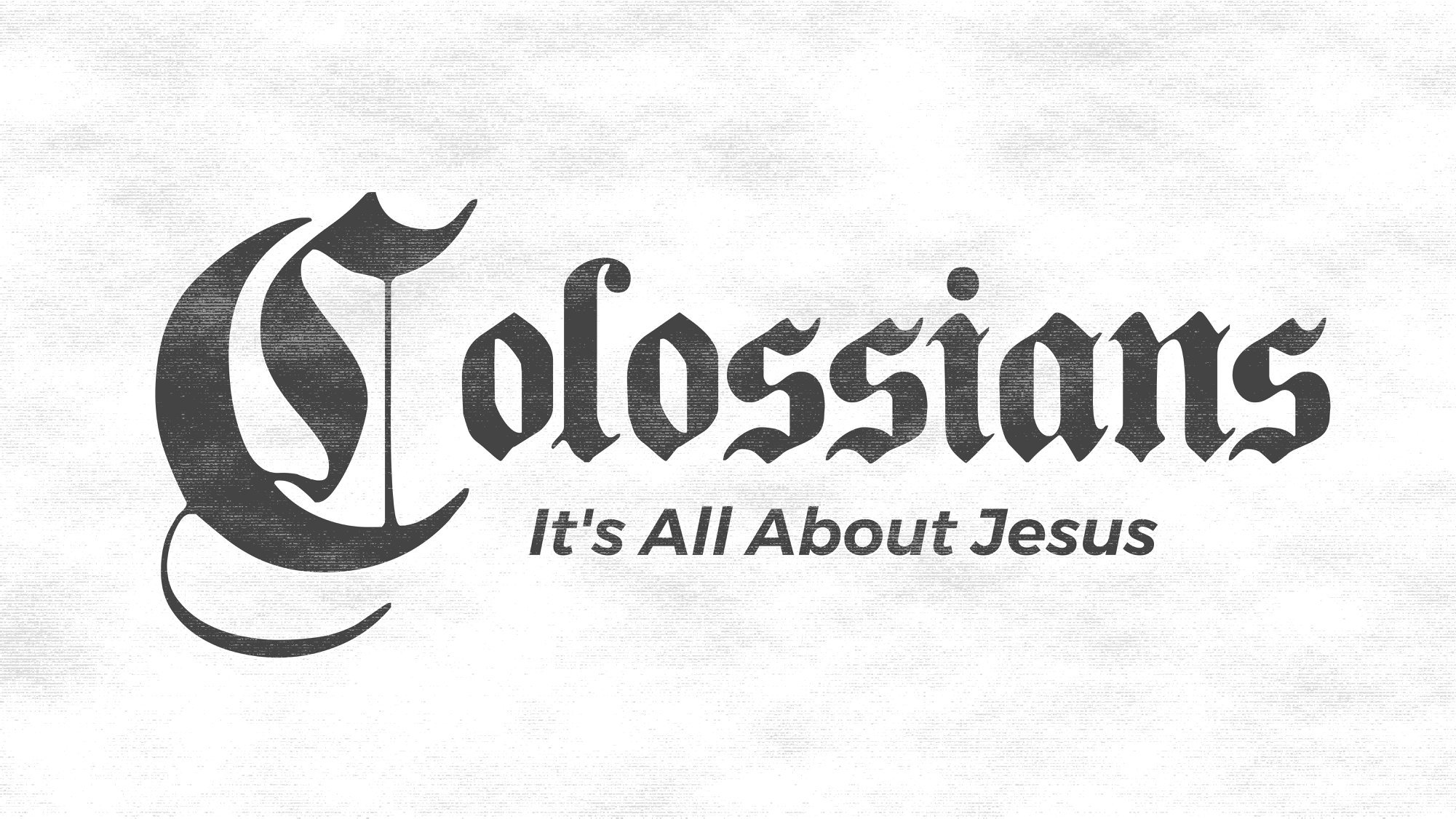 Date: April 11, 2021
Series: Colossians
Watch the archived Facebook LIVE stream by clicking the button below!
THE REST OF THE SERMON | Colossians | Week 10
Join us this week as we recap where we've been in the book of Colossians as well as where we landed this week in Chapter 3:12-17! Election, Justification, Sanctification, Glorification, and more, all topped off and bound together with the Love of God in Christ Jesus! You won't want to miss this episode of The Rest Of The Sermon!
It's all about Jesus!
Thank you so much for listening in here at West Side. We often say that we love the word of God because it points us to the son of God. We hope these messages encourage you and equip you to love Jesus more. We also want you to be apart of a local church, we believe these messages are only supplemental, being apart of a local church is essential. Blessings.
SERMON NOTES
Colossians 3:12-17 "Renewed and Reformed" Part2  REVIEW: We have been out of our series of Colossians for 3 weeks! I thought that it would be very appropriate for us to review and catch up! 
The Big Idea of the book of Colossians is: A clear view of Jesus Christ will change your life.
The goal of this series is for people to meet Jesus and Mature in Jesus. "Him we proclaim, warning everyone and teaching everyone with all wisdom, that we may present everyone mature in Christ." Colossians 1:28
 3 major themes in the book of Colossians
To reclaim the supremacy of Jesus. "And he is the head of the body, the church. He is the beginning, the firstborn from the dead, that in everything he might be preeminent." Colossians 1:18
To rest in the sufficiency of Jesus. "For in him all the fullness of God was pleased to dwell…" Colossians 1:19
To remember the simplicity of the gospel. "and through him to reconcile to himself all things, whether on earth or in heaven, making peace by the blood of his cross." Colossians 1:20 
Outline of the Book: 
Chapter 1- The Gospel proclaimed
Chapter 2- The Gospel protected
Chapter 3-4 – The Gospel practiced
CONTEXT> Chapter 3 is a huge turn and shift in the letter. Chapter 3 verse 1 becomes the Apostles thesis statement for the rest of the letter, "If then you have been raised with Christ, seek the things that are above, where Christ is seated at the right hand of God." We just celebrated it last Sunday, Paul breaks down  how the resurrection of Jesus Christ affects the major areas and relationships in our lives and he always starts with identity, "This is who you are." 
*ILL> Our kids have been watching the new show "The Mighty Ducks: Game Changers. The team are the rejects, mom starts the team, the second episode, she holds an award ceremony before they've ever played a single game, the kids are like we haven't done anything yet. She says "Yeah, but you will!"
Big Idea > Who we are affects how we live. 
Who we are. v12
In verse 12 Paul gives us 3 identity statements as to who we are.

We are chosen. This is the doctrine of "election" Some people have a problem with this, but the reality is that is what the Bible teaches, that this is how God saves. "It was not because you were more in number than any other people that the Lord set his love on you and chose you, for you were the fewest of all peoples, 8 but it is because the Lord loves you and is keeping the oath that he swore to your fathers, that the Lord has brought you out with a mighty hand and redeemed you from the house of slavery, from the hand of Pharaoh king of Egypt." Deut 7:7-8 *ILL> Story of Beckham running in the road, Cory snatching him up. "I have applied all these things to myself and Apollos for your benefit, brothers, that you may learn by us not to go beyond what is written, that none of you may be puffed up in favor of one against another." 1 Corinthians 4:6 "I believe the doctrine of election, because I am quite certain that, if God had not chosen me, I should never have chosen Him; and I am sure He chose me before I was born, or else He never would have chosen me afterwards; and He must have elected me for reasons unknown to me, for I never could find any reason in myself why He should have looked upon me with special love."- Charles Spurgeon
We are changing. "Holy" remember what we are supposed to do here, gasp! APP> Holiness isn't just about leaving sin behind it's about loving Jesus
We are cherished. "beloved" APP> The Gospel says you are beloved, Religion says you are

How we live. 12-17

Bearing with one another. "compassionate hearts, kindness, humility, meekness and patience"
Forgiving one another. " if one has a complaint…"
Interesting isn't it, its not "if" this happens, it's "When this happens" "The person who loves their dream of community will destroy community, but the person who loves those around them will create community." ― Dietrich Bonhoeffer, Life Together: The Classic Exploration of Christian Community
Loving one another. "And above all these put on love…" it's in the present command. It's something we keep doing!
Serving one another. "let the word of Christ dwell in you richly, teaching and admonishing…"
Big Idea > Who we are affects how we live. 
It was the seventh inning of Game Seven of the 2016 World Series. The Chicago Cubs were leading 6-3, and hoped bringing in the dominant relief pitcher Aroldis Chapman to get the final outs would seal the victory for the Cubs and break their longtime curse. An Indians double and a two-run home run later, and the game was tied. Cleveland had the momentum, and Cubbie faithful had the all too familiar "hereis-where-the-wheels-fall-off" and "the curse is still alive" despair.
Then providence intervened: the rain picked up, and the Progressive Field grounds crew rolled out the rain tarp onto the field, forcing players, managers, and fans alike to wait anxiously for the 10th inning of the tie game to continue.
Sensing deflated and even defeated spirits in the Cubs' dugout, Cubs right fielder Jason Heyward called his team together to passionately exhort them to "remember who you are." Heyward reminded the Cubs of their identity as the best regular season team in baseball. They were victors in two other rounds of the playoffs, and a team that came back from a three games to one deficit in the series to force a Game 7. It was their game to win as much as it was to lose.
Invigorated and inspired by a fresh dose of truth, the Cubbie bats rallied for two go-ahead runs in the top of the 10th. The Cubs could have accepted inevitable defeat, but instead charged ahead, fueled by the truth of who they were, and they won their first World Series in 108 years. Source: Kevin Halloran; "The Transformative Power of Identity: A World Series Lesson"