COLOSSIANS | Week 6 | Chapter 1:24 – 2:5
What are the marks of a Godly ministry? Many of us may think of 'ministry' as something that is reserved for those who are on staff at our local church. However, Paul tells the church in Ephesus, (Ephesians 4:11-12) tells us that the job of the (apostles, prophets, evangelists, shepherds and teachers,) is to equip YOU, the saints, for the work of the ministry!
So what are the marks of living my life as a faithful minister of the good news of Jesus Christ?
Join us in Colossians 1:24 – 2:5 as we continue our journey through the book of Colossians and continue to see how it's all about Jesus!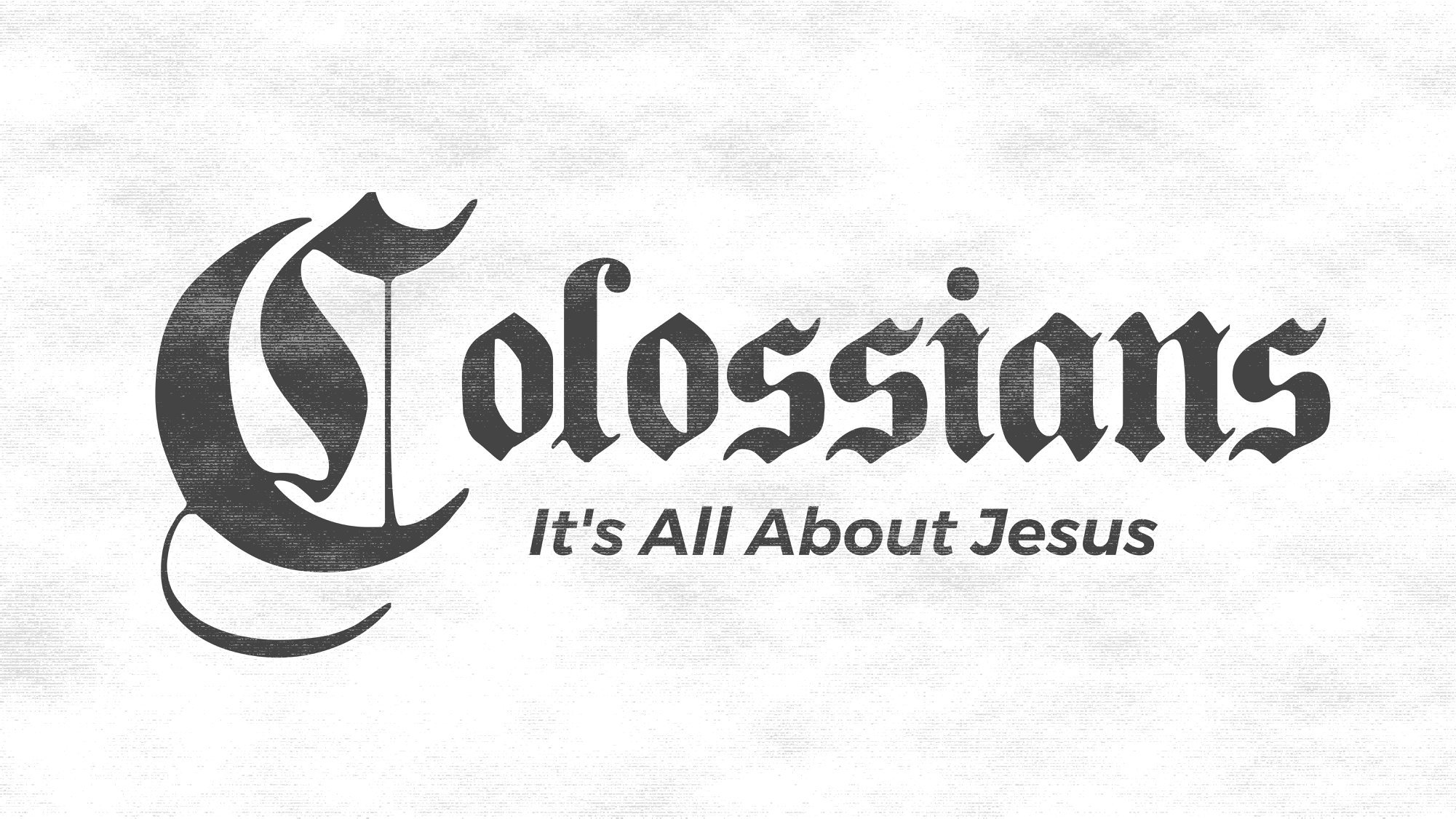 Date: February 21, 2021
Series: Colossians
Watch the archived Facebook LIVE stream by clicking the button below!
THE REST OF THE SERMON | Colossians | Week 6
This week on The Rest of the Sermon we discuss in depth the marks of ministry Paul outlines in Colossians 1:24 – 2:5. It's all about Jesus!
Thank you so much for listening in here at West Side. We often say that we love the word of God because it points us to the son of God. We hope these messages encourage you and equip you to love Jesus more. We also want you to be apart of a local church, we believe these messages are only supplemental, being apart of a local church is essential. Blessings.
SERMON NOTES
Colossians 1:24-2:5 "Marks of a Godly Ministry"
REVIEW> Last week we looked at those glorious verses describing Jesus but why? Remember Florence Chadwhick? We said, "In order to follow Jesus faithfully, I need to see Jesus clearly."
CONTEXT> This week, the Apostle Paul tells us why he is writing this section of the letter, the thrust is found in Chapter 2:4-5: The word "delude" or as the KJV says "to beguile you" is the word paralogizomai which means to "impose a deception onto you or to delude the truth" only used here and in James 1:22.
*ILL> Do you know what I thought of this week when I read that. Paul is coming in making sure that nobody is tricking the Christians in Colossae, remember the false teachers. There was this cheese TV show in the late 90's when I was a kid called, "Breaking The Magicians Code" (PIC) and this dude would show you how the trick was done! Apparently the guy called "The Masked Magician" got a ton of heat about doing this back in the day. In an interview back in March of 1998 he told The Chicago Tribune why he wanted to do the show: "Tribune–Why are you revealing the secrets of your trade? Masked Magician--One of the things that has always bothered me with the magicians' fraternities is that they don't allow new magicians in. It's very difficult to find the way in for anyone to become a magician. . . . One of my goals was just to let people who wanted to become part of the art know that they can do it.-To me, Everyone should have the opportunity to be a part of it if they want to."
CONTEXT> That's what the Apostle Paul is doing in these verses! He is pulling the curtain back on the false teachers, who said only a few people could get in on what God was doing, and shows the Colossians Christians why his ministry is God given and authentic and different. In these verses we are going to see Marks of a Godly Ministry. Notice 3 words: "suffering"v24 "stewardship"v25 "struggle" v29+ 2:1
APP> I know what you're saying, "I'm not a minister, I don't have a ministry." WRONG! Every Member is a Minister: Turn to Ephesians 4:11-16
ASK: Do I see these marks in my life?
Mark #1- Suffering for the gospel. v24
v24"Now I rejoice in my sufferings for your sake.." That's probably not the first word that we were wanting but remember, Paul is in prison writing this!
"Are they servants of Christ? I am a better one—I am talking like a madman—with far greater labors, far more imprisonments, with countless beatings, and often near death. Five times I received at the hands of the Jews the forty lashes less one. Three times I was beaten with rods. Once I was stoned. Three times I was shipwrecked; a night and a day I was adrift at sea; on frequent journeys, in danger from rivers, danger from robbers, danger from my own people, danger from Gentiles, danger in the city, danger in the wilderness, danger at sea, danger from false brothers;  in toil and hardship, through many a sleepless night, in hunger and thirst, often without food, in cold and exposure. And, apart from other things, there is the daily pressure on me of my anxiety for all the churches." 2 Corinthians 11:23-28
"Indeed, all who desire to live a godly life in Christ Jesus will be persecuted.." 2 Timothy 3:12
Types of Suffering: (*From Ray Ortlund)
Deserved Suffering- Choose to sin choose to suffer.
Innocent Suffering- Brokenness of creation
Righteous Suffering- for the gospel

Physical
Spiritual
Relational
Financial
APP> When have I ever suffered for the gospel?
Mark #2- Stewarding God's Word. v25
v25 "according to the stewardship from God… to make the word of God fully known…" The KJV says "dispensation" the word literally means, "A manager or overseer".
*ILL> Andie Grace reading her Bible one evening. "I don't like this part, the words are hard." and she went to a different spot.
APP> We are God's messengers, not God's editors.
"The mystery hidden for ages…Christ in you the hope of glory." I love the build up into these verses! Paul is saying what was once hidden or hard to understand (OT) it's now revealed!
APP> The Old Testament is the New Testament contained and the New Testament is the Old Testament explained.
"Christ in you the hope of glory.." "God himself, in the person of Christ, will be directly and personally present in the loves of his people, and his presence assures them of a future life with him when he returns." ESV Study Bible
"him we proclaim warning everyone and teaching everyone.." notice these words that Paul us using. It's about the word of God going out…
APP> We are not only receivers of God's Word but also distributors of God's Word. ASK: Who am I sharing God's Word with?
Mark #3 Struggling for God's people. v29-2:3
"For this I toil, struggling with all his power within me…" Paul uses strong language about his struggle for his people.
APP> Christians fight for each other not with each other.
Marks of Maturity: (*See Warren Wiersbe Colossians Commentary)
Do I seek to encourage others or do I seek encouragement from others? "that their hearts might be encouraged"
Do I purse relationships with others or do I wait to be pursed by others. "knit together in love."
Do I bring clarity to situations or do I just critique the solutions. " to reach the riches of understanding"
Review:
Suffering for the Gospel.
Stewarding God's Word.
Struggling for God's people.