Ecclesiastes: Learning to Live Life in Reverse | Ecclesiastes 3:1-15
"I'm just in a 'season of life.'" A phrase you've probably heard and maybe even used yourself from time to time, but what does it actually mean? What do seasons of life look like for us as believers? How should we navigate through seasons of life and how can we keep Jesus as our focus while we walk through those seasons?
Join us as we continue our journey through the book of Ecclesiastes and see how Solomon encourages us to keep looking to the end of our lives so that, in light of the Gospel of Jesus Christ, we can live our lives in reverse.
Ecclesiastes 3:1-15
<script src="https://www.buzzsprout.com/103411/951441-ecclesiastes-learning-to-live-life-in-reverse-ecclesiastes-1-1-18.js?player=small" type="text/javascript" charset="utf-8"></script>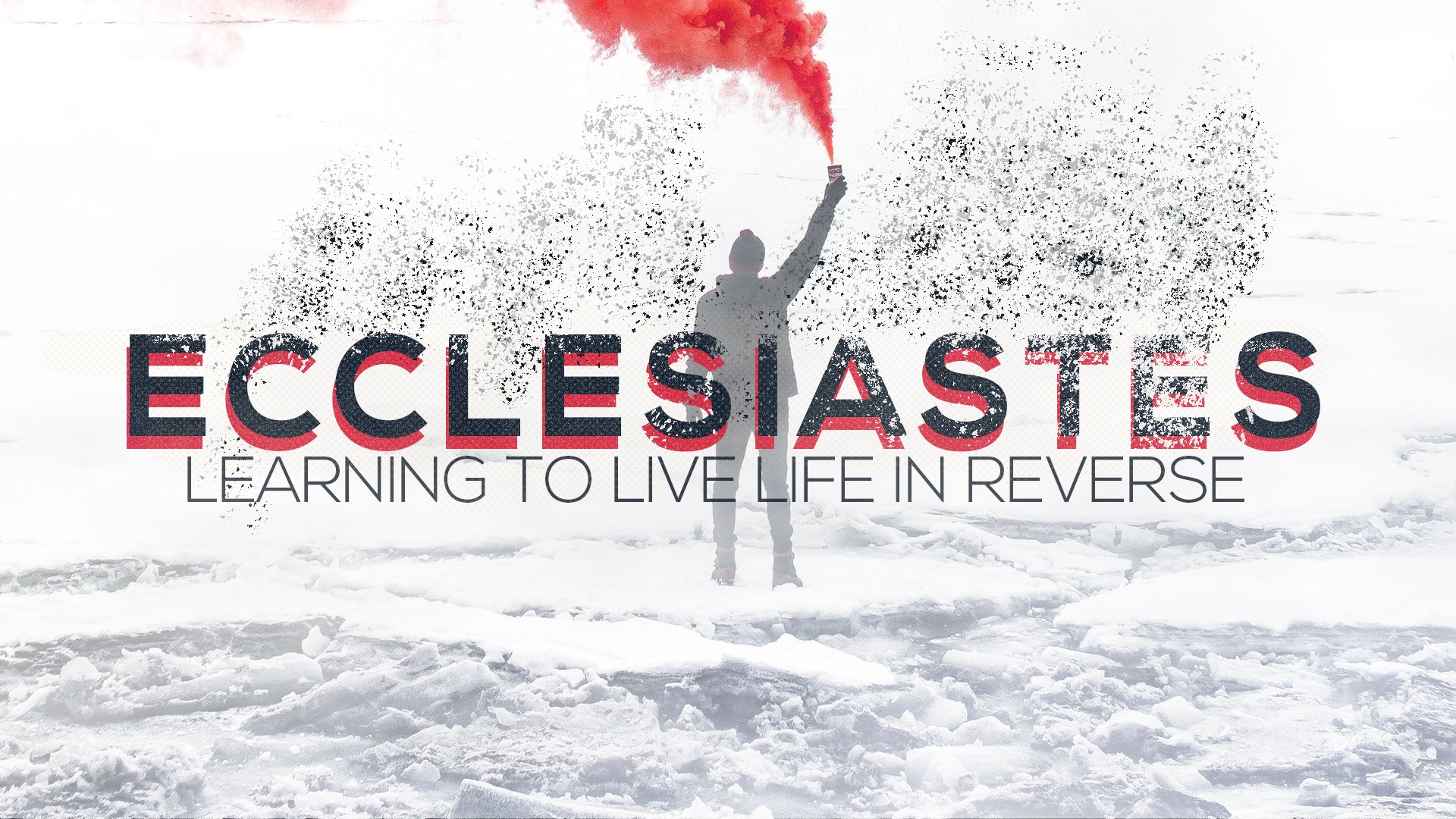 Date: March 4, 2019
Speaker:  Jason Jordan
Series: Ecclesiastes
Watch the archived Facebook LIVE stream by clicking the button below!
Thank you so much for listening in here at West Side. We often say that we love the word of God because it points us to the son of God. We hope these messages encourage you and equip you to love Jesus more. We also want you to be apart of a local church, we believe these messages are only supplemental, being apart of a local church is essential. Blessings.
Sermon Notes
Ecclesiastes 3:1-15 "The telling of time" Part 1
REVIEW: We continue today in the journey! I hope that you are finding out how much this ancient book has impacted the culture that we live in. Herman Melville said that Ecclesiastes was the, "truest and realest book ever written. The President John F. Kennedy's favorite bible verse was Ecclesiastes 3:1-8, the very famous song by the Byrds, "Turn, Turn, Turn," is based on the versos we will study today. The title for John Grishams book, "A Time to Kill" comes from these verses. It's hard to argue that the bible is "irrelevant" when it's still impacting our culture.
CONTEXT> Because these verses are so famous, we tend to lose the impact of what Solomon is trying to communicate to us. We can't separate these few verses from the rest of the chapter. Obviously time is his theme, life. But he uses a poem to get his point across. What is he trying to communicate?
*ILL> Maybe this will help. Are you thankful for our worship ministry here at West Side? These guys do a fantastic job don't they? They have great leadership in Tyler and Kalia. You see them and hear what they do on Sunday. There is also some things that you don't see. Like have you ever wondered, How do they know when to come in, all at the same time? I'm gonna give away the secret… it's called a backing track… *Play Track
Big Idea> God is the conductor who orchestrates time.
APP> We are going to look at 4 principles that will outline the passage for us, The Reason, The Rhythm, The Reality and The Response.
The Reason. v1,v11
"For everything there is a season…" that word season literally translates "appointed time". Solomon is teaching us something but he is also wanting us to behold something as well.
"The God who made the world and everything in it, being Lord of heaven and earth, does not live in temples made by man," Acts 17:24
APP> God is sovereign and we should find security in his sovereignty.v14 "so that people fear before him.." APP> Have you ever missed an appointment? Yeah, God's not like that…
2) The Rhythm v2-8
"a time to… a time to…" It doesn't take much to see the rhythmic aspect of what Solomon is doing here… He is showing us how God works. Not in Chaos but in rhythm, in order.

I like how David Jeremiah breaks these down to show how they encompass all of life:
A rhythm in our physical life. v1-3
A rhythm in our emotional life. v4-5
A rhythm in our spiritual life. v6-8
APP> I either have a cadence to my life or I live in chaos in my life.
3) The Reality. v2, v12
"a time to die… v12 " as long as they live…" Here Solomon is again reminding us that The Rolling stones lied to us, Time is not on our side… 
*ILL> The way that he talks about death remind me of Peter Pan, do you remember Captain Hook and do you remember "Tick Tock Clock" it's a constant reminder that he won't live forever like Peter Pan
APP> This is a good thing for us, because no matter what, we tend to forget this.
*ILL> I ran across an article this week that was staggering. Dr. Leslie Weatherhead averaged out the average life span using a 24 hr day. 79 yrs, One day = one life. if your age is 15, the time is 10:25 a.m. If your age is 20, the time is 11:34. If your age is 25, the time is 12:42 p.m. If you're 30, the time is 1:51. If you're 35, the time is 3:00. If you're 40 the time is 4:08. At age 45, the time is 5:15. If you're 50, the time is 6:25. By age 55, the time is 7:24. If you're 60, the time is 8:42. If you're 65, the time is 9:51. And if  you're 70 the time is 11 p.m. "Teach us to number our days, that we may gain a heart of wisdom." Psalm 90:12
APP> If our time is limited, how are we using it?
4) The Response.
Now I want us to get a practical as we can. What did we learn last week? Information + Application = Wisdom.
Know what season you are in. – Kenny Rogers was right, we need to know when to hold them and when to fold them. Here is what's important though, Seasons have a beginning and an end!
Trust God's timing– v11 "in its time" wait, wait wait wait. "When the fulness of time had come, God sent forth his son…" Galatians 4:4…. "Jesus said to them, "My time has not yet come…" John 7:6
Redeem the time that you have

– make the best use of it!

Rest in the fact that Jesus never changes. "Jesus Christ is the same yesterday and today and forever." Hebrews 13:8
Big Idea> God is the conductor who orchestrates time.