EPIPHANY | Week 7 | Luke 7:18-35
Have you ever had unmet expectations? Have you ever had high hopes for something only to be massively disappointed when things don't turn out the way you expected? Many of us have, and many of us feel this way when it comes to our view of Jesus. What are our expectations of Jesus? How do those expectations hold up in the deep valleys of our lives? When things don't pan out as we expected, have we been let down or left behind by God? Have we 'strayed from His will?' What if our expectations need to be re-aligned? 
Join us in Luke 7:18-35 as we see how our expectations of Jesus affect our experiences with Jesus and those around us as we continue in our journey through the season of Epiphany. 
It's all about Jesus.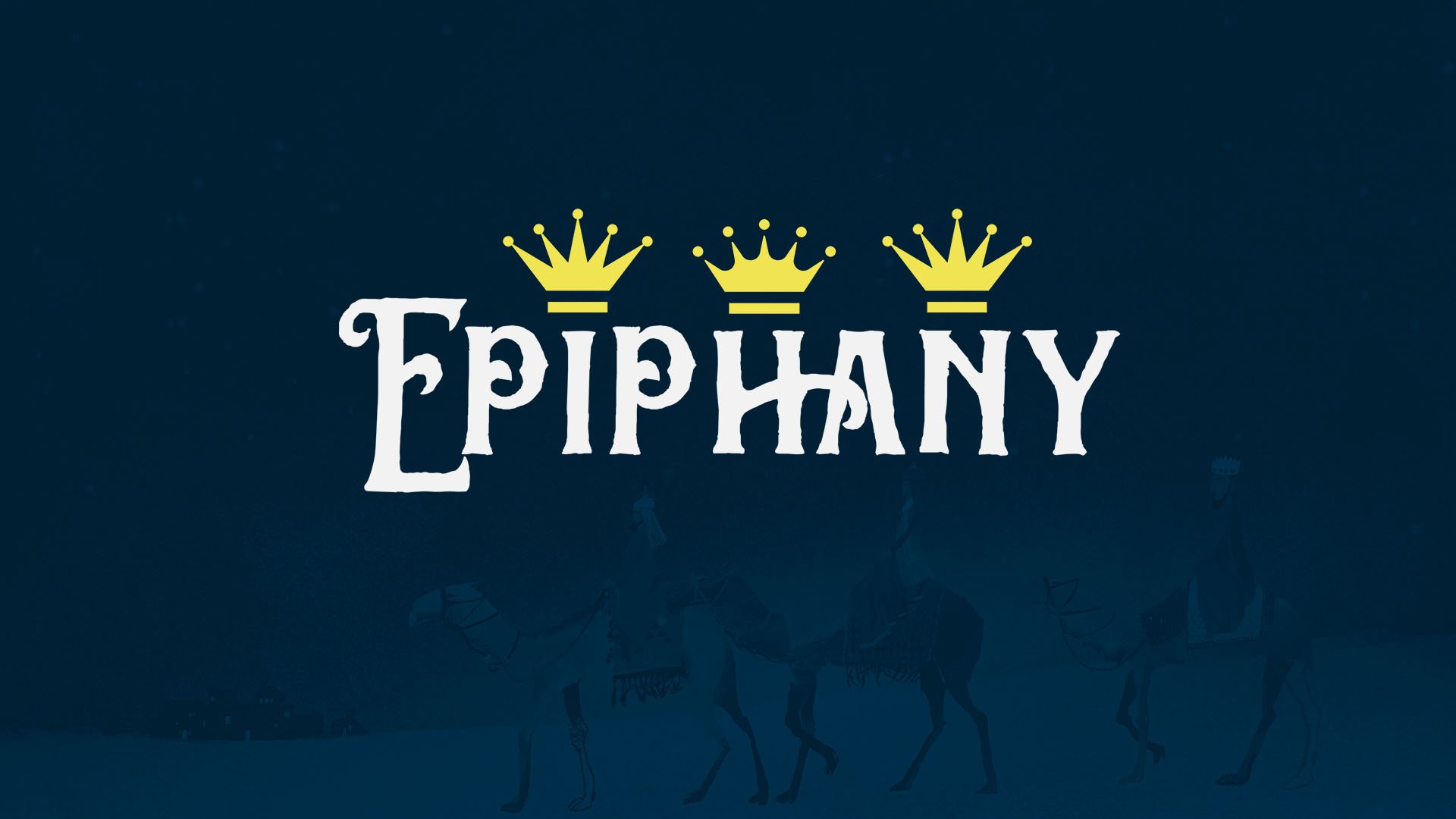 Date: February 16, 2020
Speaker:  Jason Jordan
Series: Epiphany
Watch the archived Facebook LIVE stream by clicking the button below!
Thank you so much for listening in here at West Side. We often say that we love the word of God because it points us to the son of God. We hope these messages encourage you and equip you to love Jesus more. We also want you to be apart of a local church, we believe these messages are only supplemental, being apart of a local church is essential. Blessings.
Sermon Notes
Epiphany week 7- Luke 7:18-35 "Great Expectations"
INTRO> A while back when Roman was just a little guy we took him down-town to the train station to see Santa. We saw a flyer somewhere and on it was "Christmaspaloza!" We were so excited! Then we got there, the building was run down, Santa was stuck in Arkansas so they sent his replacement, wearing pajamas and stuff. Roman said, "I no like dis Santa".
APP> Something didn't add up for us, we didn't have a good experience because we had certain expectations.
CONTEXT> That's what we see in our passage today and really the season of Epiphany that we are in. Epiphany corrects our expectations. We know what is surrounding this passage in Luke with the other gospel passages.
Remember John the Baptist:
Birth prophesied
God moved in his family
Jesus Baptism
The next day John saw Jesus coming toward him and said, "Look, the Lamb of God, who takes away the sin of the world!"- John 1:29
"When John, who was in prison, heard about the deeds of the Messiah, he sent his disciples to ask him, "Are you the one who is to come, or should we expect someone else?" Matthew 11:2
APP> Now, John has experienced all of this things but still sends his disciples to Jesus to ask the question, Why? It seems that John is saying, "What I am experiencing right now is not what I expected." Let me tell you, this is a question that everybody in this room has either asked or is going to ask. When it comes to marriage, family, life and especially following Jesus.
Big Idea > Our expectations of Jesus affects our experiences with Jesus.
APP> So the question is, "How can we have right expectations of Jesus?" I see 5 insights in these verses.
Go to Jesus. v18-20
"sent them to the Lord" I know this seems almost demeaning to look at but it's important! John or his disciples have a question about Jesus and so they…. go straight to Jesus! They don't go to Jesus disciples to get their opinion, they go to Jesus.
*ILL> So all over the news, not to panic you, you have seen the recent outbreak in China of the Coronavirus. The key to any pandemic or virus is what? Finding the source of the spread, everything else is just symptoms.
APP> Christ is the source of Christianity. APP> If you are a non-believer or a doubter, start with Jesus. Go to Jesus. Is you are a follower of Jesus, and you are experiencing doubt… go to Jesus.
2) Be honest with Jesus. v20
"Are you the one who is to come?" This is a straight to the point kind of question but it's honest.
"or shall we look for another" This is the revealing aspect of the expectation. They are saying, "We are expecting the Messiah and we need to know if that's you or not because if not, that expectation is still driving us.
APP> Uncommunicated expectations is premeditated frustration.
3) Look at the works and words of Jesus.v21-22
"In that hour he healed many people…" Luke records specifically the blind receiving sight probably because of the magnitude of such a miracle. I love how Jesus shows them
"Go tell John what you have seen and heard" Jesus tells them to go tell John that have seen and heard the fulfilling of scripture and quotes from the OT book of Isa.
*ILL> Our family going to Disney, I had never been, didn't read all the brochure stuff. Thought it was like Silver Dollar City.
APP> The scriptures shape our expectations of Jesus rightly.
4) Humble yourself before Jesus. v23
"Blessed is the one who is not offended by me.." This is one of those statements that if you aren't familiar with your bible you wouldn't think Jesus had said something like that. Jesus is almost saying in a way, "You will be blessed if you allow me to shatter your expectations."
APP> "Let the caution of these verses sink down deeply into our memories. Let us take heed that we are not offended by Jesus or His message. Let us beware of being offended — either by the humbling doctrines of the Gospel, or the holy practice which it enjoins on those who receive it. Secret pride is one of the worst enemies of man! It will prove at last to have been the ruin of thousands of souls. Thousands will be found to have had the offer of salvation, but to have rejected it. They did not like the terms. They would not stoop to "enter in at the strait gate." They would not humbly come as sinners to the throne of grace. In a word, they were offended. And then will appear the deep meaning in our Lord's words, "Blessed is he who does not take offense at Me." – J.C. Ryle
APP> How do you act when you don't get what you want?
5) Persevere with Jesus to the end.
"The king was greatly distressed, but because of his oaths and his dinner guests, he did not want to refuse her. 27 So he immediately sent an executioner with orders to bring John's head. The man went, beheaded John in the prison, 28 and brought back his head on a platter. He presented it to the girl, and she gave it to her mother. 29 On hearing of this, John's disciples came and took his body and laid it in a tomb." Mark 6:26-29

Imagine being John's disciples.
APP> Following Jesus may end horribly from your perspective.
CLOSE>
"Jesus did not meet Johns expectations of what the Messiah would be like. And as followers of Christ, we must realize that Jesus may not always meet our expectations. He may not do for us what we would want a deliver to do; he may not take away a difficult situation of heal a broken relationship in the way that we would hope. He may deem it best for his power to be displayed in your weakness rather than in your strength. He may call you to love people that you would rather not love. Following Jesus means you may get the unexpected, because Jesus does not always go the way we would expect him to go." – Mike McKinley, Luke for you, pg 93
Big Idea > Our expectations of Jesus affects our experiences with Jesus.
What expectations do you have of Jesus?
What are those expectations grounded in?
"Now to him who is able to do immeasurably more than all we ask or imagine, according to his power that is at work within us, 21 to him be glory in the church and in Christ Jesus throughout all generations, for ever and ever! Amen." – Ephesians 3:20-21