Extraordinary Times: Glorify | Acts 1:1-11
The purpose of the church is to glorify Jesus Christ. That sounds easy, and most churches would say they agree with that, but where they would all differ is in 'how' the church is to glorify Jesus. How should we glorify Christ? Is there a way the church should give Jesus glory? Open your bible to Acts 1:1-11 as we discover how the early church glorified Christ in the launch of our new series: Extraordinary Times. It's all about Jesus!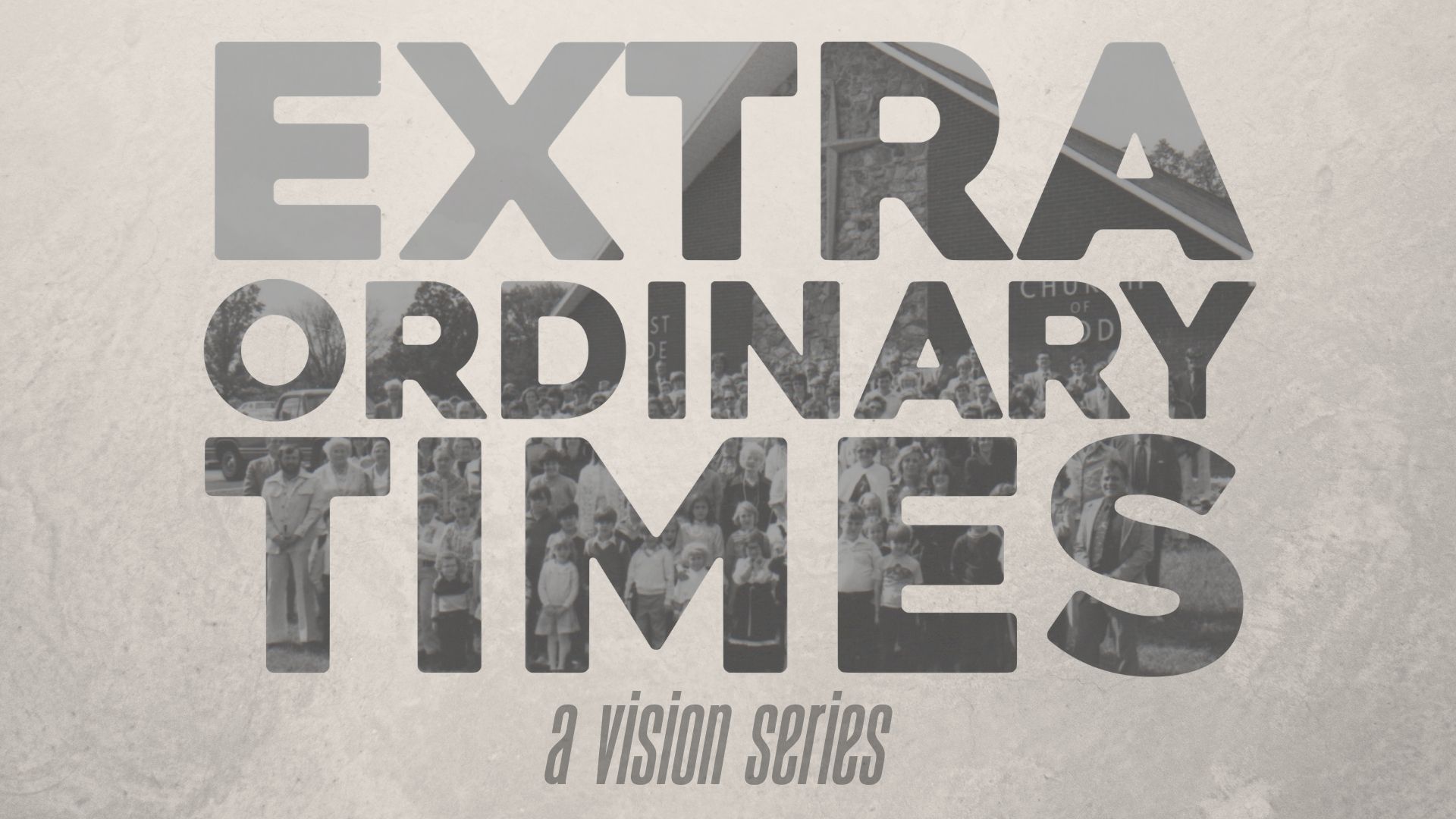 Date: September 1, 2019
Speaker:  Jason Jordan
Series: Extraordinary Times
Watch the archived Facebook LIVE stream by clicking the button below!
Thank you so much for listening in here at West Side. We often say that we love the word of God because it points us to the son of God. We hope these messages encourage you and equip you to love Jesus more. We also want you to be apart of a local church, we believe these messages are only supplemental, being apart of a local church is essential. Blessings.
Sermon Notes
Vision Series :"Extraordinary Times" Acts 1:1-11
INTRO> Here in the United States there is a time each year, when the current President delivers what is known as "The State of the Union address" The State of the Union address is an annual message delivered by the President of the United States to a joint session of the United States Congress at the beginning of each calendar year in office. The message typically includes a budget message and an economic report of the nation, and also allows the President to propose a legislative agenda and national priorities. The very first SOTU was delivered on January 8th, 1790 by George Washington in New York city. Many presidents have delivered many SOTU addresses but on May 25th 1961 there was a unique State of the Union. You see, the POTUS can call a special message. On May 25th President John F. Kennedy called a special meeting of congress and said these words: "The Constitution imposes upon me the obligation to 'from time to time give to the Congress information of the State on the Union." While has traditionally been interpreted as an annual affair, this tradition has been broken in extraordinary times. These are extraordinary times. And we face an extraordinary challenge." They were indeed, with the race to the moon, the civil right in full swing.
APP> Over the month of September we want to do something similar. We want to look at our Vision and Mission. Who we are as a church and what our mission is. Why? Because these are extraordinary times not only in the culture but also in "The State of the Church" Recent statistics show that 87% of churches are either platued or declining. Close to 6,000 churches will close their doors this year alone.
West Side- Attendance up 14% from last year 351 to 400
West Side giving up 22%
CONTEXT> These truly are extraordinary times for us as a church! But this also means that there are many great challenges ahead. What is going to guide us in the season? You see, in order for us to look ahead, we need to look back. *ILL> Have you ever seen ancestry dot com? How is tells you about your families heritage and past. APP> For us as christians, that's the book of Acts! Sequal to Luke's Gospel, he is the writer. This book will be our guide, we are going to take a 30,000 view and draw out 5 key words that will be our guide for this 2019-2020 year. These words will stay up here and guide us through these "Extraordinary Times". Our text this week Acts 1:1-11, tells us what the whole goal of the early church was and what the whole goal of West Side should be:
Big Idea > The goal of the church is to glorify Jesus.
*ILL> What does it mean to "glorify"? We actually see this all the time, we just don't connect the dots. Sporting events, stadiums, **Foam Finger, pointing up!
APP> So the point of the church, the point of West Side is to point to Jesus there is another question, "How do we do that?" There are 2 quick principles: 1) The right priorities 2) The right power power
The right priorities. v1-5
We see directly in Lukes prologue what his priority has been and in turn, the apostles and churches priority has been ever since:
The works of Jesus "all Jesus began to do.." Luke reminds us of all the things that Jesus did. What was that? healing the sick, feeding the hungry right? But all of these things show us something much much deeper. "And Jesus answered them, "Those who are well have no need of a physician, but those who are sick.I have not come to call the righteous but sinners to repentance." Luke 5:31-32 Also notice something… "all Jesus BEGAN to do" Jesus started something and it continues through his church!
The words of Jesus. "and teach" This is where people have a problem. Everyone is all good with what Jesus did but people have a problem with what he said! Luke shows us what he talks about "kingdom of God" That's it!
APP> We agree and we say that we get it but look in v6 We see even the disciples had wrong priorities! We have to have the balance of the word and works of Jesus! Because we will error on on side *ILL> The 2019 Chicken Sandwich debate!
"That is the message of Christianity. That is what has made the church what it is. Do men and women need to be told about some kind of program that will give them better conditions? That is not our greatest need. Our greatest need is to know God. If we were all given a fortune, would that solve our problems? Would that solve our moral problem? Would that solve the problem of death? Would that solve the problem of eternity? Of course not. The message of Christianity is not about improving the world, but about changing people in spite of the world, preparing them for the glory that is yet to come. This Jesus is active and acting to that end, and He will go on until all the redeemed are gathered in, and then He will return, and the final judgment will take place, and His kingdom will stretch from shore to shore. That is the message that turned the ancient world upside-down." – Llyod Jones, Acts
2) The right power. v8
"But you will receive power when the Holy Spirit.. and you will be my witnesses in…" Here is the theme and outline of the book of acts we see the church start in Jerusalem then spread to Judea and Samaria and to the ends of the earth.."
"Power when the Holy Spirit comes…" this is it. This is what really changes people.
APP> The ordinary people of God, equipped with the Word of God, empowered by Spirit of God will glorify God in these extraordinary times.
Big Idea > The goal of the church is to glorify Jesus.

"That is the message that turned the ancient world upside-down. It is the only message, and I want to ask you a simple question: What does this message mean to you? What is your idea of Christianity? What do you think the business of the church is? Do you say, "I don't want your sermons, I don't want your argumentation—I just want to feel that I've said my prayers and paid my respects, as it were, to God, before I go out and do what I like"? Is that it? Do you think Christianity is something that you can take up and use as a minimum, in the hope that it will somehow put you right? Or is it the most amazing and astounding thing that ever happened or ever will happen? Is it the thing by which you live, the thing that you long to know and to experience more and more? Do you realize that this Jesus came into the world to save you from hell, from the punishment that your sins and mine so richly deserve? Do you realize now that the essence of Christianity is not that it calls you to do something, but rather that it tells you what Jesus came into the world to do for you?" – Llyod Jones