Extraordinary Times: Grateful | Acts 13:48-51
What does it mean to be grateful? Is it a simple, 'thank you?' Is it returning a favor for someone who has helped you? 
As believers, we have received the greatest gift, by grace, that any person could ever receive. That gift is salvation. If this salvation were the motivation for our gratefulness throughout life, what would that gratefulness look like? What would we be grateful for? 
Open your bible to Acts 13:48-51 and join us as we conclude West Side's vision series: Extraordinary Times.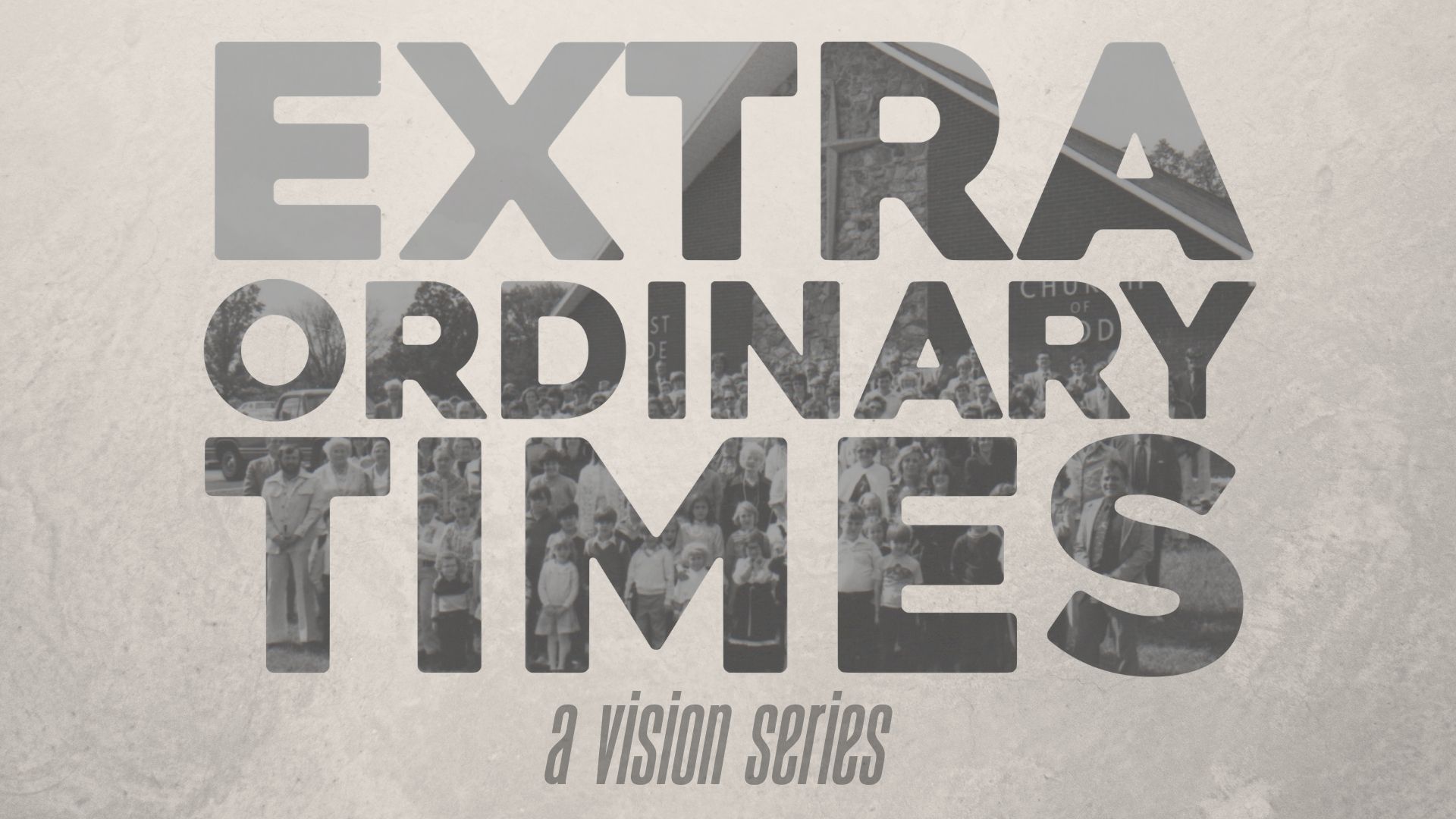 Date: September 29, 2019
Speaker:  Jason Jordan
Series: Extraordinary Times
Watch the archived Facebook LIVE stream by clicking the button below!
Thank you so much for listening in here at West Side. We often say that we love the word of God because it points us to the son of God. We hope these messages encourage you and equip you to love Jesus more. We also want you to be apart of a local church, we believe these messages are only supplemental, being apart of a local church is essential. Blessings.
Sermon Notes
Extraordinary Times: Grateful (Various Scriptures)
Review> We are in the last week of our vision series. I want to preview quickly what's coming next for us. *Managing God'$ Money great timing with the Holidays approaching and holding to one of our vision words, "Generous".
INTRO> The goal for this series has been not to look only at the past and see what the early church looked like then but to in a way, drag these core concepts into 2019 and ask, "What does it look like today." J.B. Phillips was an English New Testament scholar who was educated at Cambridge. He was good friends with C.S. Lewis and was an Anglican minister. He is most known for his translation of the NT. In his preface on the book of Acts he wrote: "No one can read this book without being convinced that there is Someone here at work besides mere human beings. Perhaps because in their very simplicity, perhaps because of their readiness to believe, to obey, to give, to suffer, and if need be to die, the Spirit of God found what surely He must always be seeking – a fellowship of men and women so united in love and faith that He can work in them and through them with the minimum of let or hindrance. Consequently it is a matter of sober historical fact that never before has any small body of ordinary people so moved the world that their enemies could say, with tears of rage in their eyes, that these men "have turned the world upside down"! (Acts 17:6) J.B.Phillips: Preface to "The Young Church in Action"
Glorify

– the point of West Side is to point to Jesus.

Grow

– health proceeds growth

Gracious

– in a hostile world this is how we stand out

Generous

– this is how we tangibly measure grace

***Grateful

– This is our last and final vision word for the series. Which is another pillar or mark that separates the people of God from the rest of the world. The Apostle Paul actually tells us very boldly that being ungrateful is actually ungodly..

"For although they knew God, they did not honor him as God or give thanks to him, but they became futile in their thinking, and their foolish hearts were darkened." Romans 1:21
"But understand this, that in the last days there will come times of difficulty. For people will be lovers of self, lovers of money, proud, arrogant, abusive, disobedient to their parents, ungrateful, unholy,
APP> I mean… come on.. we know this right? I mean some of you are like, "Pastor, it's not Thanksgiving yet.. why are you preaching this?!" Because I don't think our gratitude is as our as we think it is… I think our gratefulness looks like this… "I mean I'm grateful for _______________ but ________________." You see, that's not true gratitude, that doesn't last long, that's not going to persevere.
Big Idea > A faithful church is a grateful church.
CONTEXT> That's what we see right? We see this movement, these people who are persevering through persecution, suffering all these things but how? We see that no matter what's going on… they remain grateful. So we have to ask this question: What where they grateful for? We will turn to 3 different passages to see 3 things:
Grateful for salvation. Acts 13:48-51
The context here is important, Paul and Barnabas are preaching the gospel and it's causing a fuss but the Gentiles who are non Jewish people love it! They want some more of it!

"When the Gentiles heard this they began rejoicing and glorifying the word of the LORD" Some of your translations will say "they thanked God" which is a good translation. "the word of the LORD spread" isn't that awesome its as if this attitude spreads
"But the Jews… stirred up…" News flash… not everyone is going to be as excited as you are…
"But they shook off the dust.." They got their Taylor swift on…
*ILL> This is a picture of Billionare Robert F. Smith. He is the 134th most wealthiest person on the planet. Last spring he spoke at Mourehouse College as the commencement speaker. He announced to the 400 graduates that he was paying off their student loans, a whopping $34 million dollar donation.
APP> Your salvation is your greatest motivation.
2) Grateful for trials. Acts 27:33-38
"and when he has said these things, he took bread, and giving thanks to God in the presence of all.." This is a crazy story and situation.. Paul is traveling to Rome to stand before Ceaser and he is on a Roman ship, an intense storm comes that lasts for a while, they haven't eaten in a while…
APP> How crazy is this? I mean there is a lot going on around them, like death and Paul stops and thanks God?! Why?
*ILL> This is a picture of Roman a few years back when a storm had blown a tree down in our yard. I was like great, another thing to do. Next thing I know, Roman said, "this is awesome! It's like a tree house!" You see, I saw an obstacle… Roman saw an opportunity… "Count it all joy, my brothers, when you meet trials of various kinds,  for you know that the testing of your faith produces steadfastness.  And let steadfastness have its full effect, that you may be perfect and complete, lacking in nothing." James 1:2-4
APP> What if the obstacle that you are grumbling about is actually an opportunity to be grateful?
3) Grateful for each other. Acts 28:11-16
"when the brothers there heard about us came as far as the Forum of Appius and Three Taverns…" Paul arrives at Rome and realizes that other Christians have actually traveled there to see him and be with him. They are two groups of people who traveled. One group 43 miles Appian Way and 35 miles the Three Taverns Way..
APP> The result… Paul "took courage" Wow… The Apostle Paul needed people… Do you know that the word "encourage" literally means "to put courage in" APP> Life is better when we live life together.
Close> So West Side, What would it look like? What would it look like for us, a group a believers to actually live these things out? To grasp on tightly to these words and live them out?
Big Idea > A faithful church is a grateful church.