Extraordinary Times: Grow | Acts 2:37-47
What is 'growth?' In an age where numerical growth is highlighted and sought after, how can we be sure that the growth we are experiencing is good, healthy growth? Is healthy growth just numerical? Is it based on how many people are serving in our churches? What is growth, really?
The early church showed signs of growth in many different ways; not just numerically! The book of Acts shows us the explosion of the early church and what was taking place at that time, so what better place to look for healthy growth than the Bible!
Open your Bible to Acts 2:37-47 and join us as we continue our series: Extraordinary Times, and learn what it looks like to really 'grow.'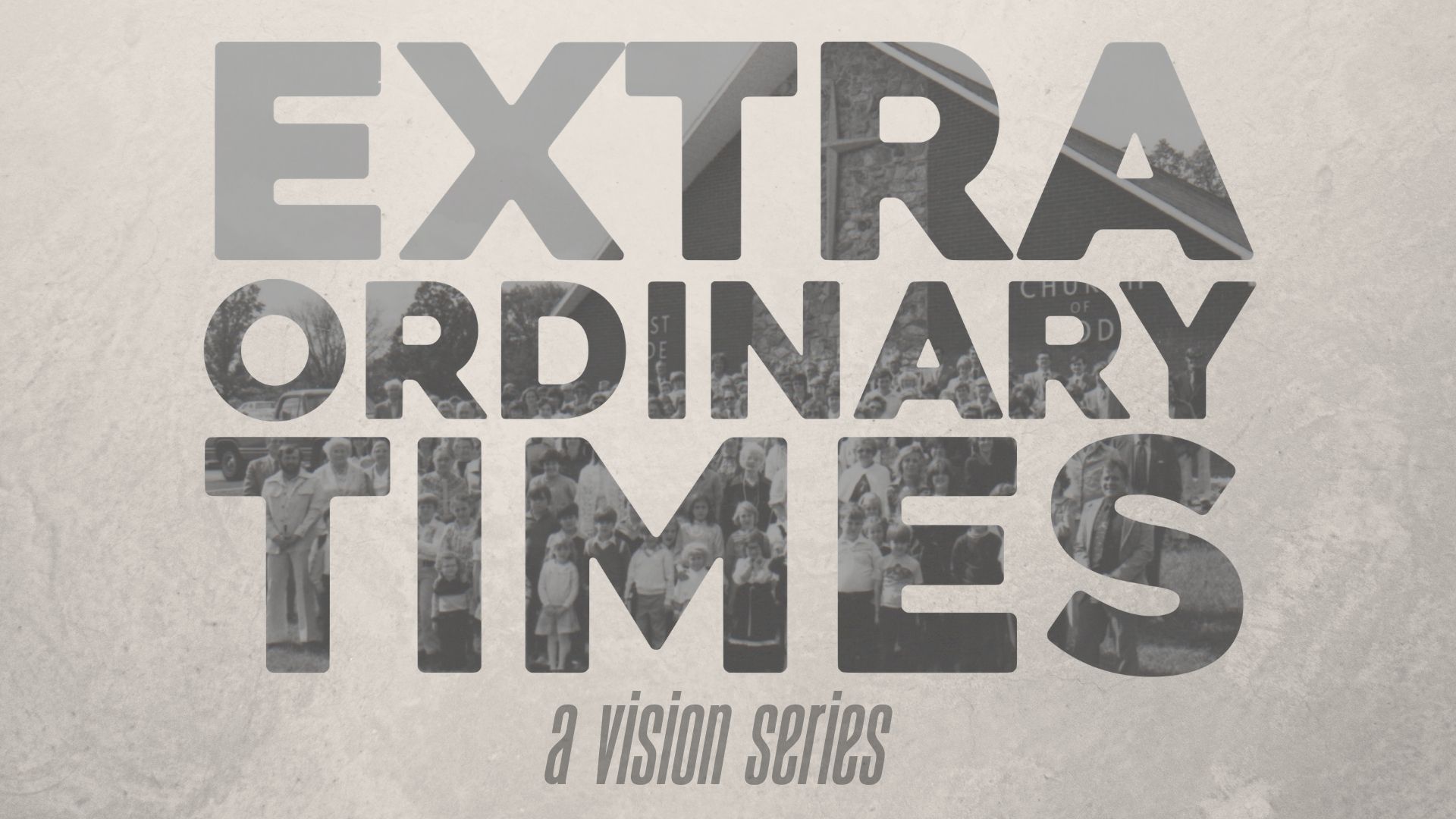 Date: September 8, 2019
Speaker:  Jason Jordan
Series: Extraordinary Times
Watch the archived Facebook LIVE stream by clicking the button below!
Thank you so much for listening in here at West Side. We often say that we love the word of God because it points us to the son of God. We hope these messages encourage you and equip you to love Jesus more. We also want you to be apart of a local church, we believe these messages are only supplemental, being apart of a local church is essential. Blessings.
Sermon Notes
Extraordinary Times Week 2: Acts 2:37-42 "Growing"
REVIEW> We started our vision series last week! We are looking at the book of Acts and pulling out 5 guiding words for us for the year. Last week we looked at: GLORIFY. The goal of the church is to glorify Jesus. APP> Do you know what the natural result of that is? Jesus actually promised the result: " And I, when I am lifted up from the earth, will draw all people to myself." He said this to show by what kind of death he was going to die." John 12:32-33 APP> Acts 2 is the result of that promise we see all different kinds of people become Christians and the church is not only birthed but …. GROWS!
APP> This passage is very dear to me, it is the vision and blue print for West Side, I have preached on this passage a lot. But when it comes to growth, i view it differently now. *ILL> I have mentioned the name Robert Wadlow to you before. Robert Wadlow was born in Alton, Illinois February 22 1918, he was normal weight and height but when Robert began to walk, he weighted 40lbs.. by age 8 years old, Robert was 6 ft 180lb!, When Robert was 13 yrs old, he was 7ft 4in, 270lbs! ON June 27, 1940 Robert passed away at 22 years of age and 8ft 11in and 439 lbs. When Robert passed away he body was donated to science, it was found out that Robert suffered from "hyperlaia" which was a tumor on his pituitary gland.
APP> You see, Robert was growing but he was also dying… Robert was growing but Robert wasn't …. healthy. You see we need God's Word so desperately to curb our expectations because if we judged church by Robert Wadlow standards then it would be successful, my greatest fear is that West Side would be Robert Wadlow. "The object should never be church growth, but church health, because growth must proceed from health." Harry Reeder, From Embers to A Flame
Big Idea > Church growth comes from church health.
APP> So just like Robert Wadlow went to doctors to mark what was going on in his growth I want to look at Acts 2 and see the marks of a healthy growing church, we see 5 marks.
1) Growing healthy theologically. v42
"devoted themselves to the apostles teaching.." the word devoted there literally means "grasps, hold onto" Isn't that awesome?! What did the Apostles teach? look over a page in your bible to Peters sermon, they taught what Jesus taught them.. Jesus! The early church was literally birthed from the Holy Spirit and a sermon!
APP> Just like growing healthy starts with your diet… the same thing is true for us as Christians. Hold your Bibles up! APP> How am I growing healthy theologically? *Mrs Margaret
2) Growing healthy relationally. v42, v46
"and the fellowship"… this word fellowship is a strong intimate word that is even used to describe our relationship with Jesus. APP> What did this practically look like?
"And day by day, attending the temple together and breaking bread in their homes…" Do you see that, we gather to scatter! We are intentential with the way that we live life together!
APP> Isn't this the mark that separates us from the world… "By this all people will know that you are my disciples, if you have love for one another." John 13:35 *ILL> Francis Schaeffer uses one of the best analogies for this. Whenever a company is going to dump millions of dollars into a new factory new community they do what is called a pilot-plant (PIC) a small preview of the big thing. "Unless people see in our churches not only the preaching of the truth but the practice of the truth, the practice of love, and the practice of beauty; unless they see that the thing that the humanist (world) rightly want but cannot achieve on a humanist level, is able to be practiced in our communities, then let me say it clearly; they will not listen and they should not listen."- Francis Schaeffer pg34
APP> How am I growing healthy relationally?
3) Growing healthy spiritually. v42
"to the breaking of bread and the prayers" now what we see here is an anchoring of the spiritual into something physical. or rather liturgical. APP> Liturgy means, "the work of the people." That's why we do certain thing's here at West Side,

you see when it comes to practicing our spirituality its about participation not observation.
APP> How am I growing healthy spiritually?
4) Growing healthy emotionally. v43,v46
"awe.. glad…" these are words for emotions right?
"they were glad and generous" I mean, this is almost crazy isn't it?
APP> I don't think people picture this when they picture the idea of church. *ILL> You know what church is like sometimes, "Show and Tell" You know how you didn't care at all about anyone else's stuff but to show off your own stuff
APP> "Emotions are language of the soul." – Peter Scazzero, The Emotionally Healthy Church, "Do nothing from selfish ambition or conceit, but in humility count others more significant than yourselves." Philippians 2:3 APP> How am I growing healthy emotionally?
5) Growing healthy numerically. v47
"The LORD added to their number…" we see just a few verses earlier that God added, 3,000!
APP> You know why that matters, ever number has a name and every name and every name matters to God! This is also one of the great evidences of the growth of Christianity. *Rodney Stark non-believer rise of Christianity.
Close> Lukes uses a certain word a certain way at the end of verse 47, it's in the imperfect tense… meaning.. "The LORD KEPT adding to their number…." May that be true of us as a church.
Growing healthy theologically

Growing healthy relationally

Growing healthy spiritually

Growing healthy emotionally

Growing healthy numerically
Big Idea > Church growth comes from church health.