Grief and Glory Part 1
This week we reflect on the 5 stages of grief and how Jesus is STILL faithful even when we are faithless. We use this time of grieving to glorify God and press into Jesus while we honor the life of our beloved Johnathon Thurman.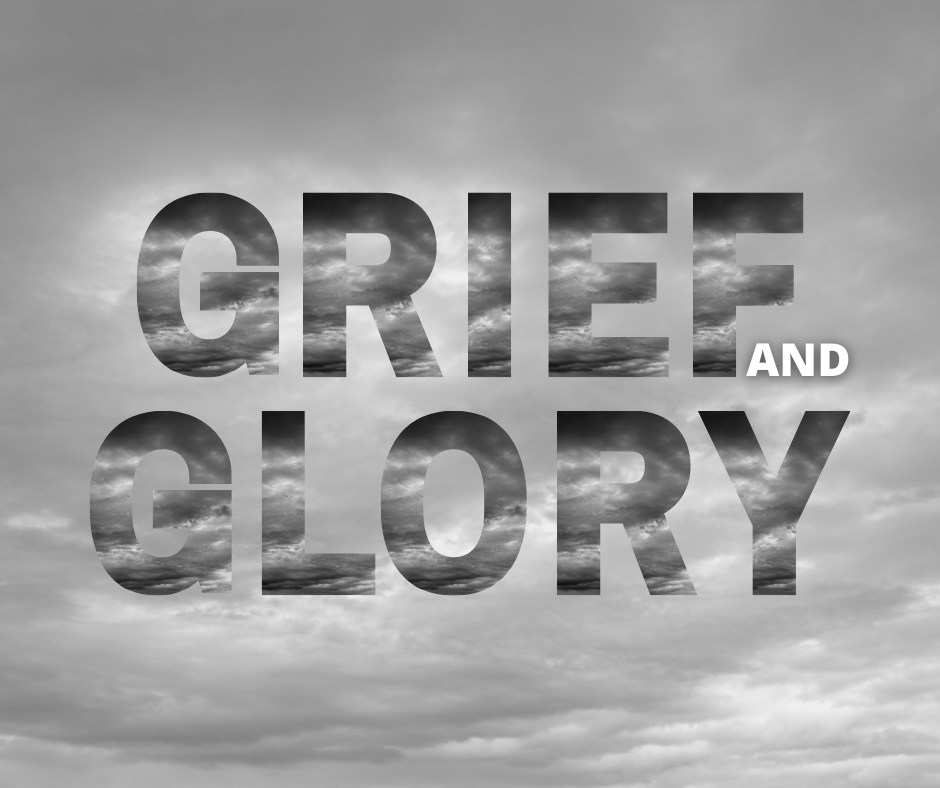 Date: July 17, 2022
Series: Grief and Glory
Watch the archived Facebook LIVE stream by clicking the button below!
Thank you so much for listening in here at West Side. We often say that we love the word of God because it points us to the son of God. We hope these messages encourage you and equip you to love Jesus more. We also want you to be apart of a local church, we believe these messages are only supplemental, being apart of a local church is essential. Blessings.
SERMON NOTES
Grief and Glory- 7/17/21
INTRO> Walter Bruggamen, an Old Testament theologian has said that the book of Psalms, surveyed from a 30,000 ft view give us a pattern for our lives: 1) Orientation 2) Disorientation 3) Reorientation Most always what happens in "disorientation" is trauma.
APP> Our congregation as a whole and many of us as individuals have just experienced profound Trauma with the tragic death of JT.
• Trauma is our emotional and physical response to pain.
• Grief- is our emotional and physical response to loss.
Unhealthy responses to Grief:
• Distraction
• Isolation
• Rejection
• Saturation
APP> The temptation when going through grief is to search for protection from our emotions rather than support in our emotions.
APP> So what are we supposed to do. The only thing I know, the only thing that I am equipped with is… Jesus. "looking to Jesus, the founder and perfecter of our faith…" – Hebrews 12:2
Jesus is fully God and fully Human • "So the Word became human and made his home among us…" John 1:14 NLT • "For we do not have a high priest who is unable to sympathize with our weaknesses, but one who in every respect has been tempted as we are, yet without sin." Hebrews 4:15
APP> In 1969, Elisabeth Kübler-Ross, published her ground breaking book "On grief and grieving" which is widely accepted as the standard on the topic. In it, she outlines through her research 5 stages of grief. It's important to note- Grief isn't linear, meaning it's not like this flat line that when you experience one it's done and you move on. It's actually very chaotic. Jesus and the 5 stages of Grief:
1) Denial
• Denial is our bodies way of pacing the pain.
• "And going a little farther he fell on his face and prayed, saying, "My Father, if it be possible, let this cup pass from me…" Matthew 26:39
2) Anger
• "When Jesus saw her weeping, and the Jews who had come with her also weeping, he was deeply moved in his spirit and greatly troubled." -John 11:33 "When Jesus saw her sobbing and the Jews with her sobbing, a deep anger welled up within him. He said, "Where did you put him?" – The message
• "And about the ninth hour Jesus cried out with a loud voice, saying, "Eli, Eli, lema sabachthani?" that is, "My God, my God, why have you forsaken me?"- Matthew 27:46
APP> Guide your anger to God. APP> Anger that isn't transformed will be transferred.
3) Bargaining.
• "And going a little farther he fell on his face and prayed, saying, "My Father, if it be possible, let this cup pass from me…" Matthew 26:39
• "In the days of his flesh, Jesus offered up prayers and supplications, with loud cries and tears, to him who was able to save him from death, and he was heard because of his reverence." Hebrews 5:7
APP> Bargaining is the process of beginning to believe we aren't in control.
APP> I KNOW always beats WHAT IF?
4) Depression. * It is important to note. I am not talking about a "clinical state of depression" nor am I saying that Jesus was "depressed". Dr Kessler is helpful here…"After bargaining, our attention moves squarely into the present. Empty feelings present themselves, and grief enters our lives on a deeper level, deeper than we ever imagined. This depressive stage feels as though it will last forever. It's important to understand that this depression is not a sign of mental illness. It is the appropriate response to a great loss." • "Then he said to them, "My soul is very sorrowful, even to death; remain here, and watch with me." And going a little farther he fell on his face…" Matthew 26:38 • "And being in agony he prayed more earnestly; and his sweat became like great drops of blood falling down to the ground." – Luke 22:44
5) Acceptance.
• Acceptance doesn't mean we will be the same again, acceptance means we can be whole again.
• "My Father, if it be possible, let this cup pass from me; nevertheless, not as I will, but as you will." Matthew 26:39 Practical Application: • Notice your body.
• Name your emotions
• Notify those closest to you. "So we do not lose heart. Though our outer self is wasting away, our inner self is being renewed day by day. 17 For this light momentary affliction is preparing for us an eternal weight of glory beyond all comparison, 18 as we look not to the things that are seen but to the things that are unseen. For the things that are seen are transient, but the things that are unseen are eternal." 2 Corinthians 4:16-18
Big Idea> We have heart full of grief and a hope full of glory.