Grief and Glory – Part 3 – Revelation 21:1-8
Revelation is a book of HOPE, not fear.  We are thankful that in the midst of our suffering we can look to our future.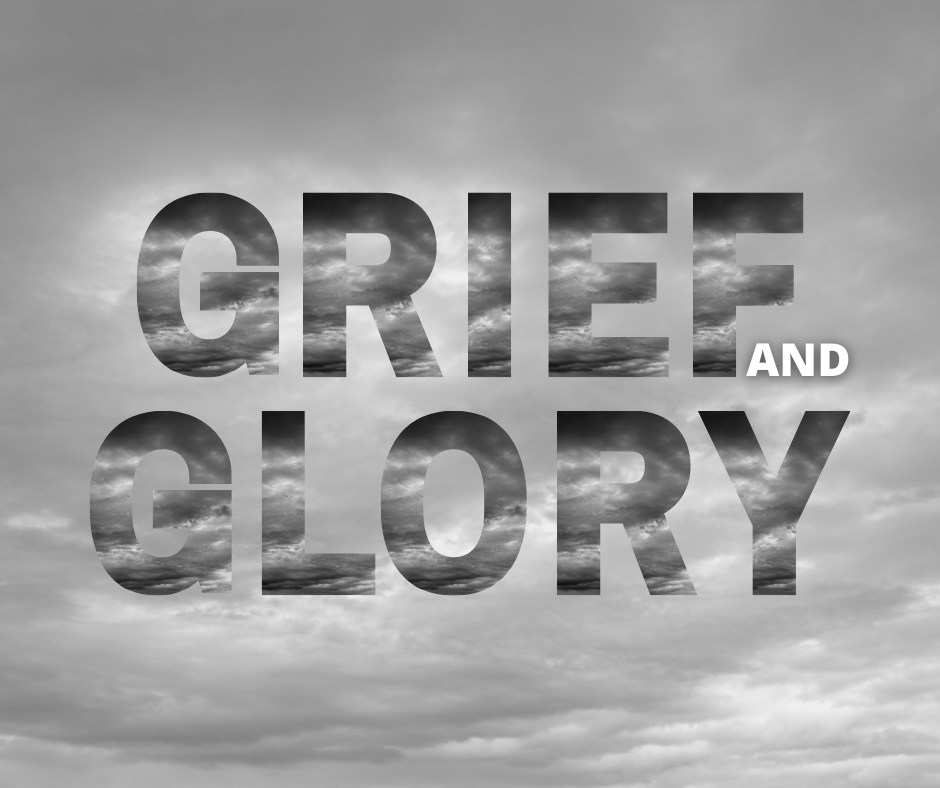 Date: July 31, 2022
Series: Grief and Glory
Watch the archived Facebook LIVE stream by clicking the button below!
Thank you so much for listening in here at West Side. We often say that we love the word of God because it points us to the son of God. We hope these messages encourage you and equip you to love Jesus more. We also want you to be apart of a local church, we believe these messages are only supplemental, being apart of a local church is essential. Blessings.
SERMON NOTES
Grief and Glory Part 3 Revelation 21:1-8
REVIEW> We have heart full of grief but a hope full of glory, Jesus is still faithful, Hope is the confidant assurance that what God has said will happen. Hope is holding onto the fact that God is holding onto us. 
INTRO> There is a story told during World War 2 that involves the horror of the Nazi concentration camps. The story is told that two men where captured at the same time in the same neighborhood. Right before they boded the train, one man found out that his wife and children had been captured, the other man found out that his wife and child managed to escape. The first man, it is told, during the first year wasted away, curled up and died. The second man, lived those years in the camp and walked out. 
APP> What's the difference? The difference is their futures. Or you could say, that difference is… hope. "Human beings are hope-shaped creatures. The way you live now is completely controlled by what you believe about your future." Tim Keller "Walking with God through Pain and Suffering" pg 314
CONTEXT> What if I told you that we have been reading the book of Revelation wrong. What if I told you, that the book of Revelation was meant to be, by it's original author to it's original audience, the most hope filled book in the entire NT. 
"John to the seven churches that are in Asia…" Revelation 1:4 We just read past that so fast… do we truly understand what is going on there. This is written during a time of intense persecution and suffering. Christians are being murdered left and right. But what is interesting when you study the history of Christianity, is that this didn't stop, it actually empowered the early Christians. How? Well remember the first illustration that I gave… they understood the implications of Jesus Christ and their future…

 

This is an incontrovertible fact. The comfort in the book of Revelation worked. The people who received this book of Revelation walked into the lions' den singing hymns. We know that. They went to the stake when they were burned for their faith singing hymns, because the Living Hope (God) came to them and said, "Look and see what's in store for you. Look and see what's going on. Look and see what's going to come to you." They got ahold of this, and they were able to face anything.-

 

Timothy J. Keller,
Big Idea > We remain faithful in our suffering when we are reminded of our future.
Heaven is our home
"Their mind is set on earthly things. 20 But our citizenship is in heaven. And we eagerly await a Savior from there, the Lord Jesus Christ, 21 who, by the power that enables him to bring everything under his control, will transform our lowly bodies so that they will be like his glorious body." Philippians 3:19-21
TRANS> When I say heaven… I don't mean the intermediate state… I mean the eternal state… 
The newness of heaven.

 
New used 3x in 2 verses! This word is really interesting, it doesn't mean new in the sense of created out of nothing but rather a complete and total renovation and transformation

 
APP> The Bible doesn't end with an ending. The bible ends with a new beginning. "St Johns final vision of heaven is not an ending, as we might expect, but a fresh beginning… The biblical story began, quite logically with a beginning. Now it draws to an end, not quite so logically, with a beginning. THe sin-ruined creation of Genesis is restored in the sacrificed-renewed creation of Revelation. The product of these beginning and ending acts of creation is the same: "the heavens and earth" in Genesis and in Revelation "new heavens and new earth" The story that has creation for it's first word, has creation for it's last word: "Maybe the end is where we begin." Eugene Peterson, Reversed Thunder.
2) The nearness of God in heaven. 
Notice the phrase "with" used 3x in one verse!

 

We said that the bible doesn't have an ending but a new beginning, well, remember how the Bible started?

       

"31 God saw all that he had made, and it was very good." – Genesis 1:31

 
*ILL> Being at chucky cheese years ago with the kids. 
APP> God literally stepped out of heaven to be with you and one day he will bring heaven to us.
3) The absence of suffering in heaven. 
Notice what is NOT In heaven: 
no death.
no sorrow.
no pain.

 

no crying.

 
"Has this world been so kind to you that you should leave it with regret? There are far better things ahead than any we leave behind."
       – C.S. Lewis 
Big Idea > We remain faithful in our suffering when we are reminded of our future.