May We Honor | Part 2
We honor God by honoring our parents. In this podcast, we talk about how we honor our parents and how doing so is a way of honoring the Father!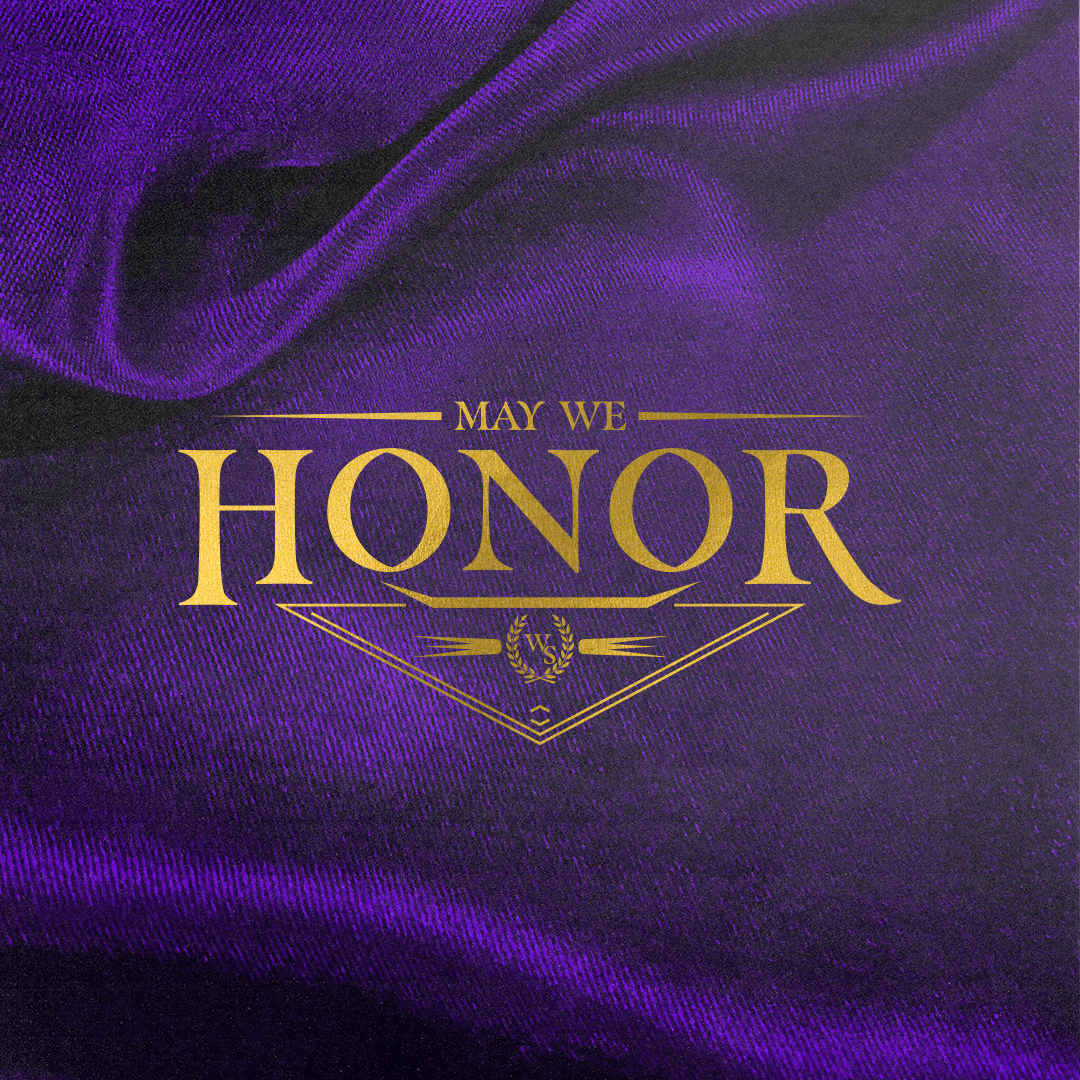 Date: May 8, 2022
Series: May We Honor
Watch the archived Facebook LIVE stream by clicking the button below!
THE REST OF THE SERMON | MAY WE HONOR | WEEK 2 | MOTHER'S DAY
In part three of the "May We Honor" sermon series we learn about Dishonor and how it devalues people and destroys relationships, including our relationship with God.
Thank you so much for listening in here at West Side. We often say that we love the word of God because it points us to the son of God. We hope these messages encourage you and equip you to love Jesus more. We also want you to be apart of a local church, we believe these messages are only supplemental, being apart of a local church is essential. Blessings.
SERMON NOTES
May we Honor- Mother's Day 2022: Ephesians 6:1-3 
INTRO> On March 8th, 2018 something pretty incredible happened. You may have seen it on the news but Mcdonalds, flipped their iconic M, upside down to form a W. Why? Well McDonald's Chief Diversity Officer Wendy Lewis released a statement: "In celebration of women everywhere, and for the first time in our brand history, we flipped our iconic arches for International Women's Day in honor of the extraordinary accomplishments of women everywhere and especially in our restaurants. From restaurant crew and management to our C-suite of senior leadership, women play invaluable roles at all levels and together with our independent franchise owners we're committed to their success." 
APP> Did you catch it? The word that they used? Honor! We are learning about honor and it is a big deal! Even bigger deal in the Bible! This was our definition of the word Honor: 
Honor is the act of holding people and positions in high value.

 

Christians honor all people because all people are created in the image and likeness of God.

 
CONTEXT> Last week we primarily asked the question "What is honor?" and today I want to zero in on WHO we honor. The Bible gives us a pretty exhaustive list as to who we honor: 
Honor God (1 Samuel 2:30)
Honor your parents. (Exodus 20:12)
Honor your spouse. (1 Peter 3:7)

 

Honor your children (Ephesians 6:4)

 
I want to show you something that is massively important here when it comes to our text and the 4th commandment (PIC), Notice the order that the commandments come in. The first three pertain to God, they are specifically about God, then the first commandment that deals with other people is about our parents? "Believers have long divided the ten commandments into two groups or two tables. The first group explains our duty toward God and the second explains our duty toward our fellow men. This commandment falls squarely between the two and in that way reminds us that our parents have a unique role in our lives. Our parents are God's divine representatives to us so that when we honor and obey our parents we honor and obey God. There is no obedience or love to God without obedience and love toward parents. If we remove this commandment, we have undermined all ten. We have fallen into serious, dangerous disobedience.
Big Idea > We honor God by honoring our parents. 
"No one has ever seen God, but the one and only Son, who is himself God and is in closest relationship with the Father, has made him known." John 1:18
"If anyone says, "I love God," and hates his brother, he is a liar; for he who does not love his brother whom he has seen cannot love God whom he has not seen." 1 John 4:20
APP> You honor the God above you by honoring the person beside you. 
This looks different in the different seasons that we are in:
Childhood– we honor them is through obedience
Early Independence– we honor them through respect.

 

Adult-Aging Parents- we honor them by appreciating them and providing for them

APP> Now, I am not naive enough to know that that sentence sounds like bad news to many of us in the room. Why? Because many of us have this question "How can I honor the people that hurt me the most?" APP> If you can't honor the person, you can honor their position.

6 ways adult children can honor their adult parents:
Give them forgiveness. Luke 23:34
Give them grace. Ephesians 4:29
Give them affirmation. Leviticus 20:9
Give them thanks. Ephesians 5:18-20
Give them support. 1 Timothy 5:8
Give them time. Ephesians 5:15-17

 
*ILL> Cody johnson is a 24 year old country music artist who has had recent success with his hit song, "Til You Can't" lyrics; "You can tell your old man You'll do some largemouth fishing another time/ You just got too much on your plate to bait and cast a line/ You can always put a rain check in his hand 'Til you can't….So take that phone call from your momma and just talk away/ 'Cause you'll never know how bad you wanna 'til you can't someday/ Don't wait on tomorrow 'cause tomorrow may not show/ Say your sorries, your I-love-yous, 'cause man you never know
APP> You see, this is something that Jesus knew. Jesus only said 7 things when he was dying on the cross… one of them? "25 but standing by the cross of Jesus were his mother and his mother's sister, Mary the wife of Clopas, and Mary Magdalene. 26 When Jesus saw his mother and the disciple whom he loved standing nearby, he said to his mother, "Woman, behold, your son!" 27 Then he said to the disciple, "Behold, your mother!" And from that hour the disciple took her to his own home." John 19:25-27
APP> The key to honoring your parents is to know that God has honored you as his child. "But to all who did receive him, who believed in his name, he gave the right to become children of God.." John 1:12 
Application: 
What does it look like for my to honor my parents today?

How can I honor someone who has hurt me?

 

How can we as a family start to develop of culture of honor in our home?

 
Big Idea > We honor God by honoring our parents.