May We Honor Part 4 – Luke 19:1-10
As we continue in our May We Honor series, we find out in Luke's gospel Jesus tells us how we can honor God using our money.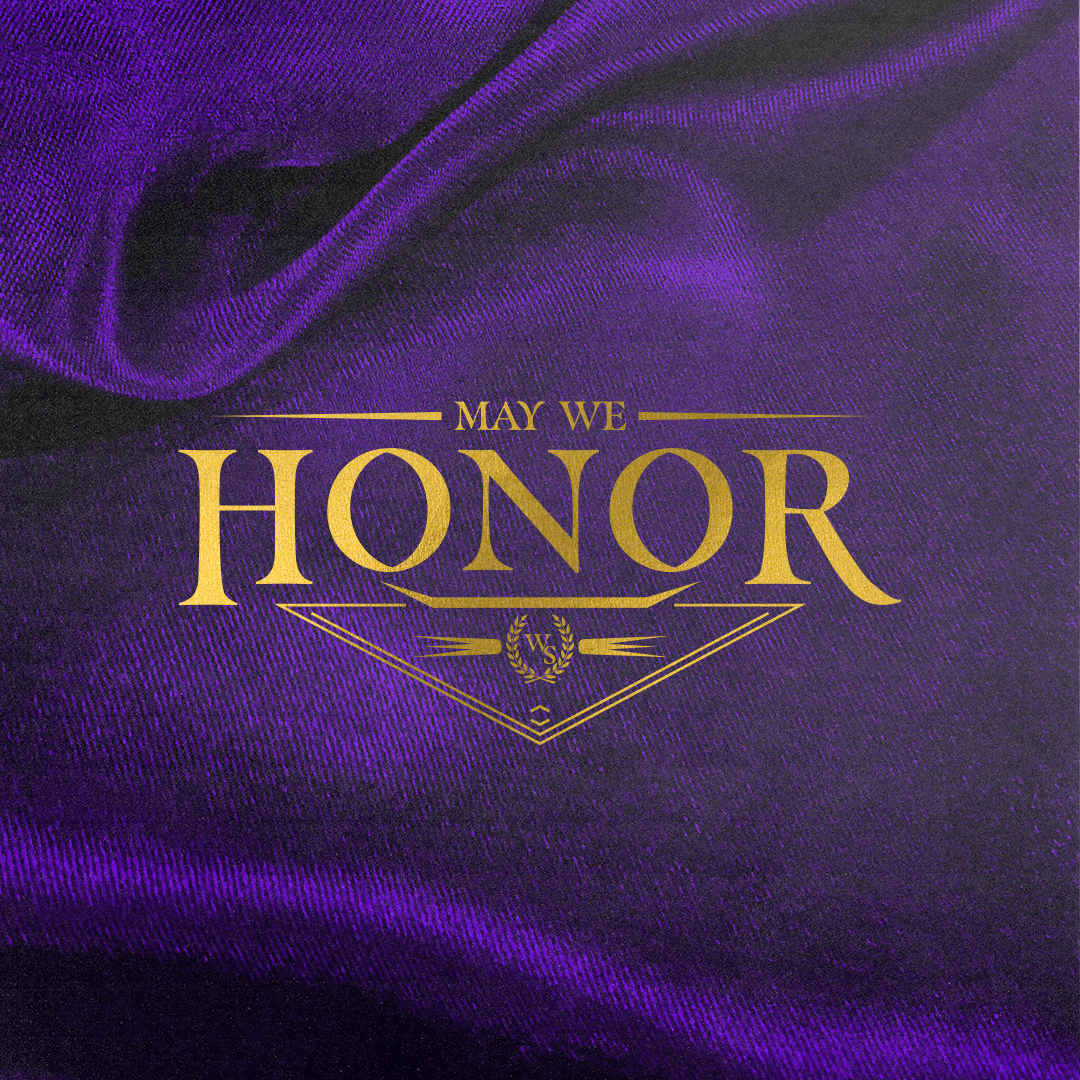 Date: May 23, 2022
Series: May We Honor
Watch the archived Facebook LIVE stream by clicking the button below!
THE REST OF THE SERMON | MAY WE HONOR | WEEK 4
As we continue in our May We Honor series, we find out in Luke's gospel Jesus tells us how we can honor God using our money.  
Thank you so much for listening in here at West Side. We often say that we love the word of God because it points us to the son of God. We hope these messages encourage you and equip you to love Jesus more. We also want you to be apart of a local church, we believe these messages are only supplemental, being apart of a local church is essential. Blessings.
SERMON NOTES
May We Honor- Part 4 – Honoring God with our Wealth
REVIEW> 
Honor is the act of holding people and positions in high value.

 

Dishonor is the act of devaluing people and positions.

 

Dishonor brings death to all relationships.

 
We also learned WHO we are to honor. Namely we honor God, "…but in your hearts honor Christ the Lord as holy…" -1 Peter 3:15
APP> This week, we are drilling down even more and we are learning not just WHO to honor, God, but HOW to honor God. Proverbs 3 tells us very clearly how we can do that: 
"Honor the Lord with your wealth and with the firstfruits of all your produce; then your barns will be filled with plenty, and your vats will be bursting with wine." Proverbs 3:9-10 Now, I know what you are saying here. Really, money? Why? Well… I think that's a great question… from a basic level.. money is valuable right? So when God says honor me like this.. what God is saying is this.
"This people honors me with their lips, but their heart is far from me…" – Matthew 15:8 Remember when we saw this? That the dangerous thing about honor is that we can fake it. APP> So how do we know we are truly honoring God?

 

"For where your treasure is, there your heart will be also." – Matthew 6:21 *ILL> I heard another pastor make this connection and it was very helpful for me. Anyone every had an MRI before? Do you know what an MRI stands for? Magnetic resonance imaging… sometimes they even use dye! They can see inside your body! Wow!

 
APP> And that's what Jesus is meaning that money is. Money is the truest and realest test of what's inside your heart and what you love. APP> What we believe about the good news of Jesus is revealed in how we behave with money.
Big Idea> When you honor God with the most valuable thing you have, you reveal that God is most valuable to you. 
CONTEXT> What I want to do is show you this from a persons life, how this principle and proverbs is true. Luke's account of Jesus is very interesting because he talks about money more than any other gospel writer. I learned this this week and it blew my mind. We see 4 interactions with people specifically about money and only 1 of them gets it:
Luke 12– The Rich Fool
Luke 16 – The Rich Man

 

Luke 18 – The Rich Ruler

 

Almost coming to a climax in his interaction with the Rich Young Ruler Jesus says, "Jesus, seeing that he had become sad, said, "How difficult it is for those who have wealth to enter the kingdom of God!"- Luke 18:24
Luke 19 – Zacchaeus – Rich Tax Collector (Why is this so significant? Why is Zacchaeus named and the others aren't? A name meant HONOR!)
CONTEXT> Jesus enters jericho, major city with a lot of trade. Zacchaeus who's name means, "righteous one" then we are given his description, which only appears hear in the entire Bible! "Cheif tax collector" He didn't just rip people off, he had people working for him who would rip people off! lol 
This man would have been absolutely despised, remember how the pharessie prayed? "The Pharisee stood by himself and prayed: 'God, I thank you that I am not like other people — robbers, evildoers, adulterers — or even like this tax collector,'" Luke 18:11 I mean honestly, how much do you really not like somone? Then notice, he can't see Jesus because he is small, yes but think about it, most of the time people would help somone in this situation, the crowd is keeping him from seeing Jesus. 
Then Jesus does something radical, he sees him and says that he is coming to his house! GASP! The crowd hates it then this beautiful verse… v8
Two Principles from the Story:
Zacchaues's desire to honor Jesus is the response to Jesus's honor of Zacchaues.
Generosity is the gauge of your gratitude to God's grace.

 

Jesus' ministry was funded by grateful generosity"Soon afterward he went on through cities and villages, proclaiming and bringing the good news of the kingdom of God. And the twelve were with him, 2 and also some women who had been healed of evil spirits and infirmities: Mary, called Magdalene, from whom seven demons had gone out, 3 and Joanna, the wife of Chuza, Herod's household manager, and Susanna, and many others, who provided for him out of their means." Luke 8:1-3

 
CLOSE> You see, money is an theological issue, not just a financial one. What is the church? The continuation of Jesus ministry and there is A LOT of ministry happening here at West Side… EXAMPLES…. West Side operates on a average of 28% giving.
Why do we give God out best? "Honor the Lord with your wealth and with the firstfruits of all your produce;

Because God gave us his best, his son. 
"When Jesus had received the sour wine, he said, "It is finished," and he bowed his head and gave up his spirit." – Joh 19:30 
"Jesus didn't tithe is blood." Tim Keller 
Instructions to give to the "Honor Offering" next week.