May We Honor Part 5 – Romans 13:1-8
Join us a we finish out our May We Honor series. Today in Romans we find out what it looks like to honor authority and hear from a few special guests: members of the Butler County Sheriff's Department, Missouri State Highway Patrol, and Poplar Bluff Police Department.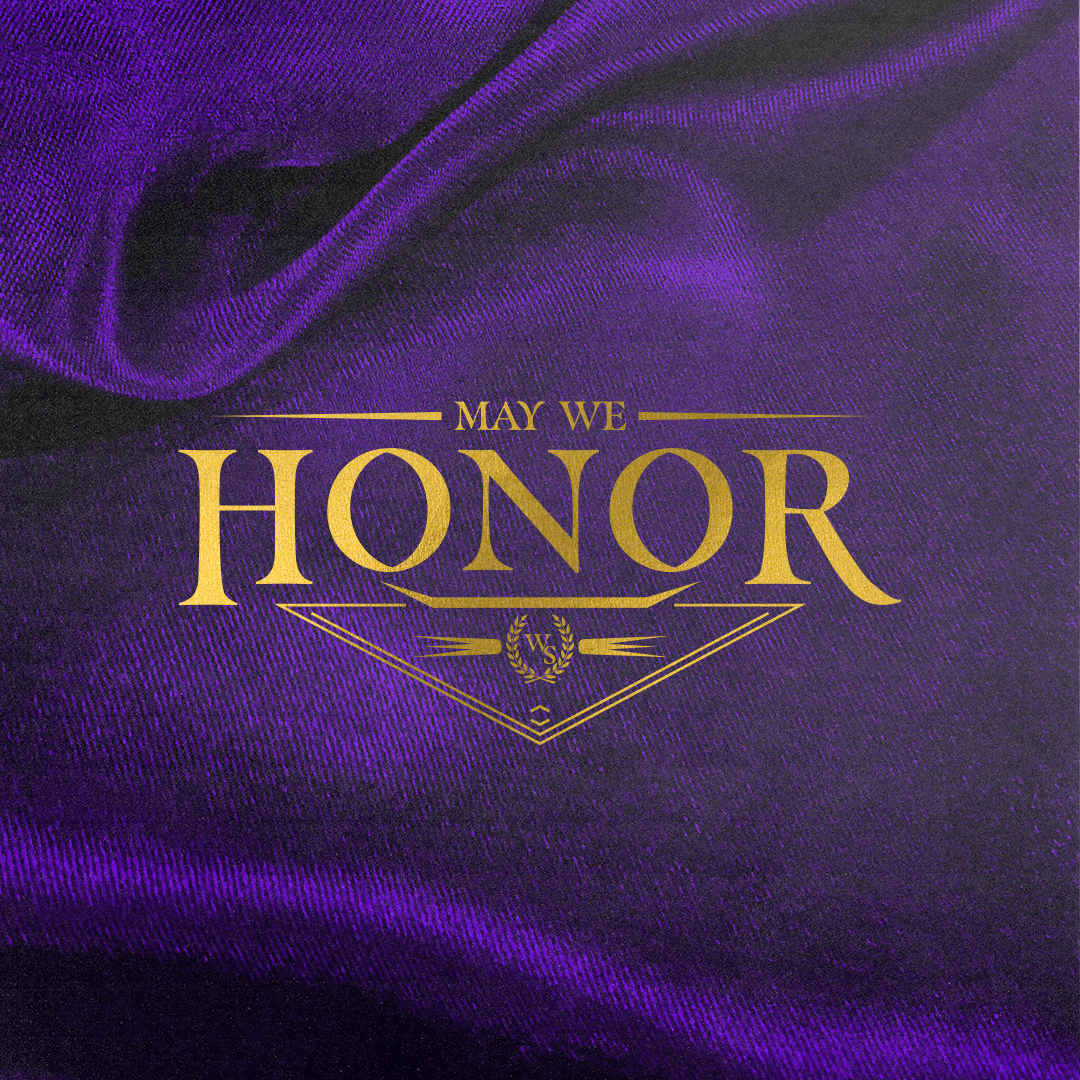 Date: May 29, 2022
Series: May We Honor
Watch the archived Facebook LIVE stream by clicking the button below!
Thank you so much for listening in here at West Side. We often say that we love the word of God because it points us to the son of God. We hope these messages encourage you and equip you to love Jesus more. We also want you to be apart of a local church, we believe these messages are only supplemental, being apart of a local church is essential. Blessings.
SERMON NOTES
May We Honor- Honor Authority- Romans 13 
REVIEW: Honor is the act of holding people and positions in high value. 
What we believe about the good news of Jesus is revealed in how we behave with money.

 

When we honor God with the most valuable thing we have, we reveal that God is most valuable.

 
ILL> I remember being somewhere around 10yrs old traveling with my parents in the summer. My father was an evangelist and we spent a lot of time on the road. One time we were passing through AZ and my Dad was on the desert roads, i looked back and saw a police car with lights on, I went to wake umps brother in the back seat, "Joe Dad caught a policeman!" and my Dad said, "I didn't catch anything.. something caught your Dad." The officer wrote my Dad a ticket and I'll never forget my Dad pulled out his bible, read those verse from Romans 13 to me, and said that man is a minister of God, he also had a wedding ring on and probably has a family and we prayed for the police officer. It was a very formative experience for me. Every time I hear those verses, I think of the moment. 
CONTEXT> When you understand the context that the Apostle Paul is writing in and the people that he is writing to, it is pretty amazing. Look at the verses that come before what he is writing: 
"Do not be conformed to this world, but be transformed by the renewal of your mind, that by the testing you may discern what is the will of God, what is good and acceptable." Romans 12:2

"9 Beloved, never avenge yourselves, but leave it[i] to the wrath of God, for it is written, "Vengeance is mine, I will repay, says the Lord." 20 To the contrary, "if your enemy is hungry, feed him; if he is thirsty, give him something to drink; for by so doing you will heap burning coals on his head." 21 Do not be overcome by evil, but overcome evil with good." Romans 12:19-21
So what do you do, about justice then? Do people get away free? Absolutely not! That's where law comes in and Romans 13 comes into play.

 
God ordained institutions: 
The Home. Genesis 2:18-25
The Government Genesis 9:1-17

 

The Church Acts 2
1) What is the purpose of a Government according to scripture? 
Preserve order.

 

Protect citizens.
Promote Righteousness by enforcing justice.

 
APP> What do we do if the government isn't doing those things? 
APP> God can use a sinful people to accomplish his saving purposes. 
2) How are Christians to respond to the Government? 
Submit. v5

 

APP> "Submission means believing that God is able to accomplish his will in my life through those he has placed over me." Ray Pritchered

 
(*side note here. I know what everyone is thinking. "Do I submit even if they are leading me to sin? Absoultey not! "But Peter and the apostles answered, "We must obey God rather than men" Acts 4:29 
APP> "If the State commands what God forbids, or if the state forbids what God commands, then civil disobedience is a Christian duty." – Tim Keller 
Honor v7

– do you understand how big of a deal this is as to what Paul is saying here? Here are just a few verses for you….

"Do not blaspheme God or curse the ruler of your people." Exodus 22:8 … "Remind the people to be subject to rulers and authorities, to be obedient, to be ready to do whatever is good, 2 to slander no one, to be peaceable and considerate, and always to be gentle toward everyone." Titus 3:1-2

 
APP> I never saw the Apostle Paul use the hashtag #NotMyEmporer 
Big Idea > We honor God by honoring authority. 
We want to do what Paul said… we want to honor those in authority…. I would like to introduce to you… 
Butler County Sheriff Mark Dobbs

 

Poplar Bluff Police Officer- Shaun Pregor

 

Missouri Highway Patrolmen- Matt Foster

 
Tell us who you are and how long you have been in law enforcement.
Tell us how you met Jesus?

 

What made you want to get into law enforcement?

 

What do you love most about your job?
In light of everything going on in the world, and the current state of things, what is one thing you want the public to know from your perspective?
How does your faith in Jesus play a role in your job?