MEMENTO MORI | Week 3 | What Happens After We Die? (Part 1)
Turn to Luke 16 and join us in our third week of Memento Mori as we look at a parable of Jesus to discover what happens after we die.
It's all about Jesus!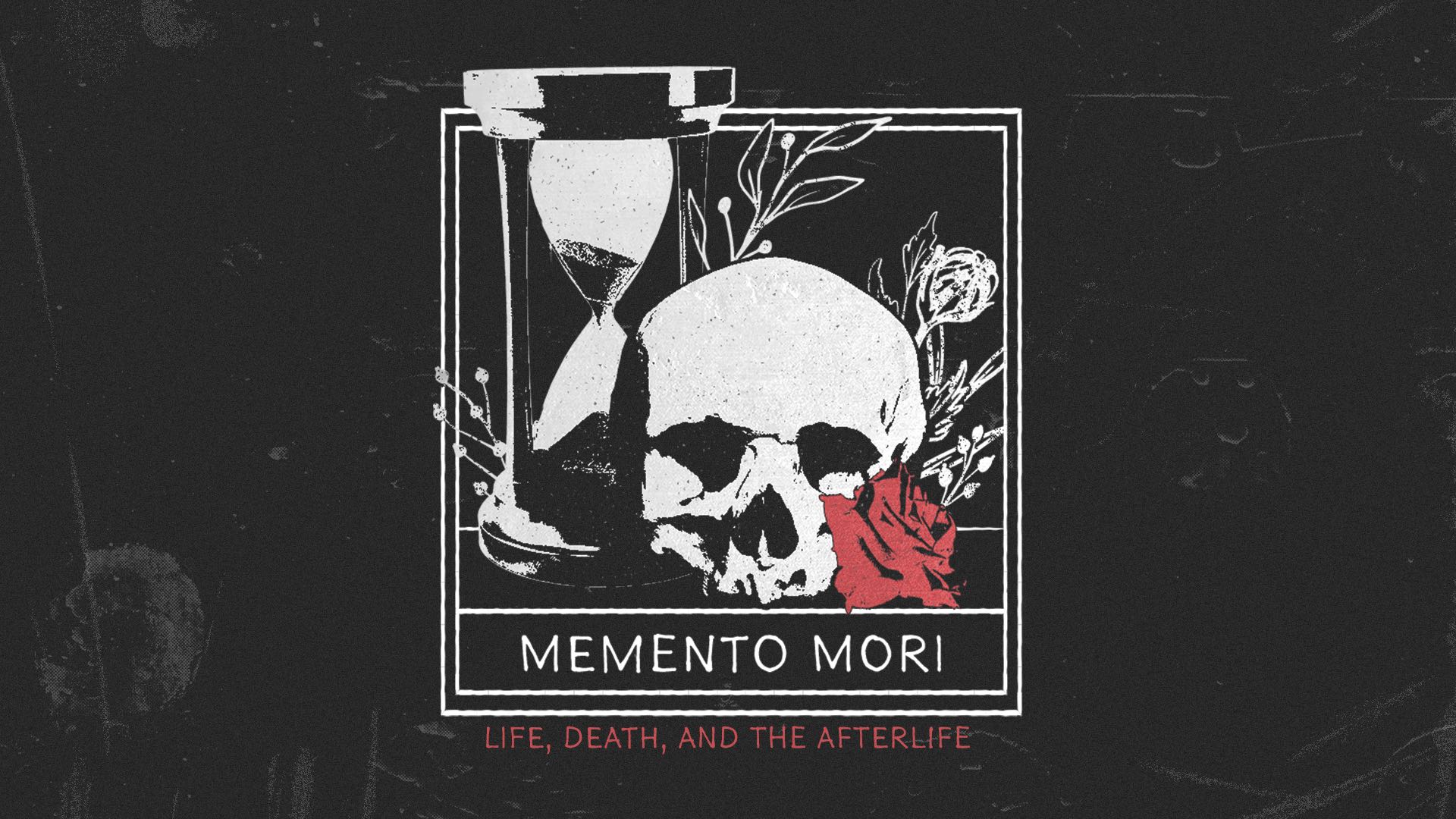 Date: March 20, 2022
Series: Memento Mori
Watch the archived Facebook LIVE stream by clicking the button below!
THE REST OF THE SERMON | MEMENTO MORI | Week 2
Join us as Nikki and Pastor Jason dive deeper into the sermon series Memento Mori! Do you have questions that you would like them to answer? Shoot us an email at: info@westsidepb.org! Subscribe and Share!
Additional Resources | The Case for Heaven
Thank you so much for listening in here at West Side. We often say that we love the word of God because it points us to the son of God. We hope these messages encourage you and equip you to love Jesus more. We also want you to be apart of a local church, we believe these messages are only supplemental, being apart of a local church is essential. Blessings.
SERMON NOTES
Memento Mori: Part 2 "What happens after we die?" Part 1
REVIEW> The goal of this series is that "Remembering our death we would renew our life" Last week we asked the question, "Where did death come from?" and answered "Death is the result of disobedience to God's good word." 3 types of death. 
INTRO>  Today we ask probably one of the most popular questions that we will ask in this series. On google, you get 2,640,000,000 on Amazon if you type in "Near Death Experiences" you get over a 1,000 books recommended to you. We can thank a man by the name of "Raymond Moody" who is a physician with doctorates in philosophy and psychology. He is the man who actually has coined the phrase, "Near Death experiences" with his best selling book, Life after Life, that has sold over a million copies! 
APP> The reason why books like these are so popular, I believe, is because the question is universal. Everyone from all different kinda of backgrounds try to answer the question that we are asking today which is this… "What happens to us after we die?" 
APP> Because death is universal and it happens to everyone, there is literally just as many answers to this question as there are people groups. I want to walk through a few concepts that have somehow crept into the church as an answer to this question and show that they are false: 
What Happens After we die?: 
Naturalism?
Universalism?

 

Re-Incarnation?

 

Annihilation?

 

Purgatory?
Soul Sleep?

 
CONTEXT> Now, when it comes to what happens to us immediately after we die, some of you may be surprised that the Bible doesn't give us a ton of great detail. In fact, one scholar has said, "However abundant the Scriptural data might be regarding the resurrection of believers and heir life in heaven, the state of the soul between death and resurrection is rarely referred to in the Bible." Wilbur Smith, The Doctrine of Heaven, pg155
The Description about Life after Death: 
The body expires and is buried. "and the dust returns to the earth as it was, and the spirit returns to God who gave it." Ecc 12:7

The soul lives on after death. "So we are always of good courage. We know that while we are at home in the body we are away from the Lord, 7 for we walk by faith, not by sight. 8 Yes, we are of good courage, and we would rather be away from the body and at home with the Lord. 9 So whether we are at home or away, we make it our aim to please him. 10 For we must all appear before the judgment seat of Christ, so that each one may receive what is due for what he has done in the body, whether good or evil." 2 Corinthians 5:6-10

Everyone gives an account for their life. "And just as it is appointed for man to die once, and after that comes judgment…" Hebrews 9:27
*ILL> For stuff like this, I think that it is massively important for us to lean on church history and what the church as a whole has said about these things throughout history: The Westminster Confession of Faith is a historic church document that was put together in 1646 says this: Chapter 32: Of the State of Men after Death, and of the Resurrection of the Dead : 1: The bodies of men, after death, return to dust, and see corruption: but their souls, which neither die nor sleep, having an immortal subsistence, immediately return to God who gave them: the souls of the righteous, being then made perfect in holiness, are received into the highest heavens, where they behold the face of God, in light and glory, waiting for the full redemption of their bodies. And the souls of the wicked are cast into hell, where they remain in torments and utter darkness, reserved to the judgment of the great day. Beside these two places, for souls separated from their bodies, the Scripture acknowledges none.
APP> I need to do something here. We are taking in a lot of information about this topic and there is a particular burden that I have, maybe this illustration will help. *ILL> This is a picture of Francis Schaffer and his wife. Schaffer was an American theologian who had a profound impact on my life. Francis later in his ministry, almost completely left the ministry. He started was was known as L'ibri (which means "Shelter" in French) for students and seekers of Christianity to come stay and study and get their hope for the church back. A story is told that one night a group of college students who where staying there got into a pretty intense debate about predestination and hell and all of that. They were really going back and forth. Francis had been silent for a while and when one of the college student asked him what he thought… he lifted his head up from the table and had tears flowing from his face. 
APP> This isn't just about doctrines, it's about destinies. 
Big Idea > Death is certain but your eternal destination is a choice.
because, if you confess with your mouth that Jesus is Lord and believe in your heart that God raised him from the dead, you will be saved. 10 For with the heart one believes and is justified, and with the mouth one confesses and is saved. 11 For the Scripture says, "Everyone who believes in him will not be put to shame." 12 For there is no distinction between Jew and Greek; for the same Lord is Lord of all, bestowing his riches on all who call on him. 13 For "everyone who calls on the name of the Lord will be saved." Romans 10:9-13

Lead in a Prayer of salvation