MEMENTO MORI | Week 5 | What Happens After We Die? (Part 3)
Join us in Luke 23 as we learn about how our knowledge of Heaven impacts our lives today. 
It's all about Jesus!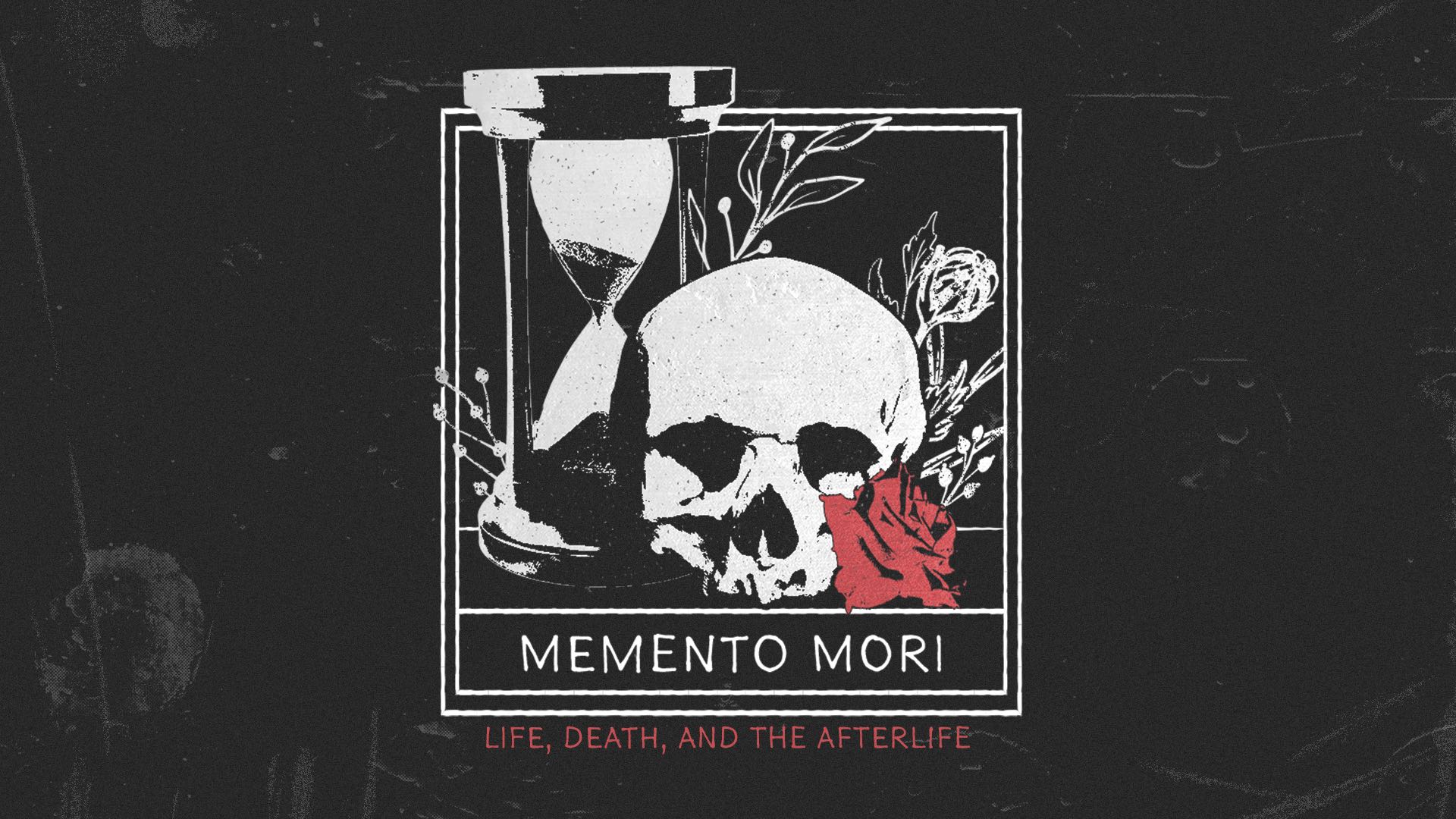 Date: April 4, 2022
Series: Memento Mori
Watch the archived Facebook LIVE stream by clicking the button below!
THE REST OF THE SERMON | MEMENTO MORI | Week 5
Join us as we continue on in our series Memento Mori. Listen as Tyler, Jason and Nikki tackle questions like:
What does the Bible say about psychics? Can people in heaven see people in hell? Will we have physical bodies?
Be sure to Like and subscribe! It's all about Jesus!
Thank you so much for listening in here at West Side. We often say that we love the word of God because it points us to the son of God. We hope these messages encourage you and equip you to love Jesus more. We also want you to be apart of a local church, we believe these messages are only supplemental, being apart of a local church is essential. Blessings.
SERMON NOTES
Memento Mori- "Where do I go when I die?" Luke 23:32-43
REVIEW> We have been talking about a lot of heavy things so far! Can I just stop and say something…. God has saved 7 people in the last two weeks here at west side. "Just so, I tell you, there will be more joy in heaven over one sinner who repents than over ninety-nine righteous persons who need no repentance." Luke 15:7
CONTEXT> My job today is basically impossible. What I get to talk to you about, we literally can't understand: 
"If I have told you about earthly things and you do not believe, how will you believe if I tell you about heavenly things?" John 3:12
9 But, as it is written, "What no eye has seen, nor ear heard, nor the heart of man imagined, what God has prepared for those who love him"— 10 these things God has revealed to us through the Spirit. For the Spirit searches everything, even the depths of God. You see, we can know… but we can only know through God Spirit. STOP AND PRAY!

 
CONTEXT> If you haven't figured it out by now, we are talking about Heaven. We need to do a little bit of work to clearly understand what we are talking about: 
What we are talking about, theologically is called "The intermediate state" What is the intermediate state? The intermediate state is that period of time between a believer's death (and their immediate entrance into the presence of the Lord) and the resurrection of the body at the time of Christ's return. When Jesus raises the dead on the last day, disembodied souls are reunited with their bodies, made imperishable (1 Cor. 15:35–58), as the preparation to dwell for all eternity in the new heaven and earth (Rev. 21). ***Show Graphic

 
CONTEXT> This scene of the crucifixion gives us one of the most clearest insights into where believers go when they die. I could preach an entire sermon on this one verse! "And he said to him, "Truly, I say to you, today you will be with me in paradise."- Luke 23:43 Oh my I could preach an entire sermon on this one verse word for word! But from this verse we see the over arching principle that we have also seen in other verses and it's this: 
Big Idea > When a believer exits this life, they immediately enter into the presence of Jesus.

CONTEXT> The terms that the Bible uses for the presence of God or the presence of Jesus is heaven. The word heaven is mentioned over 500x in the scriptures!Jesus mentioned Heaven about seventy times in the book of Matthew alone! It appears in the very first verse of the bible.. God created the heavens and the earth! It is also mentioned in the last chapter of the bible.. "he showed me the great city… depending out of heaven from God. Revelation 21 54 our of the 66 books of the Bible mention heaven!  In the OT the hebrew word is "shamayim", which means literally "the heights!" The greek NT word is ouranos, which is where we get the name for the planet Uranus, it to means high and lofty!
H-

 

Home- It's what we were made for.

 
"Let not your hearts be troubled. Believe in God; believe also in me. 2 In my Father's house are many rooms. If it were not so, would I have told you that I go to prepare a place for you? 3 And if I go and prepare a place for you, I will come again and will take you to myself, that where I am you may be also. 4 And you know the way to where I am going." John 14:1-4
If we don't desire heaven as home, we have to ask ourselves, "Am I too comfortable here?"

 

"If I find in myself desires which nothing in this world can satisfy, the only logical explanation is that I was made for another world." ― C.S. Lewis, Mere Christianity
2) E-  Eternal- It never ends.  
"3 Blessed be the God and Father of our Lord Jesus Christ! According to his great mercy, he has caused us to be born again to a living hope through the resurrection of Jesus Christ from the dead, 4 to an inheritance that is imperishable, undefiled, and unfading, kept in heaven for you, 5 who by God's power are being guarded through faith for a salvation ready to be revealed in the last time." 1 Peter 1:3-5 
That thought could actually be scary! *Roman coming home from vacation "I hate when things end…"

 
3) A-  Absent- It's perfect. 
"But our citizenship is in heaven, and from it we await a Savior, the Lord Jesus Christ, 21 who will transform our lowly body to be like his glorious body, by the power that enables him even to subject all things to himself." Philippians 3:20-21
That word transform means to change! To make new!

 
4) V-  Victory- It's all about Jesus!
 17 When I saw him, I fell at his feet as though dead. But he laid his right hand on me, saying, "Fear not, I am the first and the last, 18 and the living one. I died, and behold I am alive forevermore, and I have the keys of Death and Hades." Revelation 1:17-18
Heaven is ALL about Jesus!

 

"For the Christian, heaven is where Jesus is. We do not need to speculate on what heaven will be like. It is enough to know that we will be forever with him." – William Barclay
Would heaven still be heaven to you if Jesus wasn't here?

 
5) E-  Enjoy- It's not boring!
"11 "Blessed are you when others revile you and persecute you and utter all kinds of evil against you falsely on my account. 12 Rejoice and be glad, for your reward is great in heaven, for so they persecuted the prophets who were before you." Matthew 5:12
The point of pleasure is to point us to the God who created it.
6) N-  Now – It starts now! 
20 Being asked by the Pharisees when the kingdom of God would come, he answered them, "The kingdom of God is not coming in ways that can be observed, 21 nor will they say, 'Look, here it is!' or 'There!' for behold, the kingdom of God is in the midst of you."- Luke 17:20-21
– Review acronym