Memento Mori | Psalm 90
This week the big idea is the death of Christ frees us from the fear of death.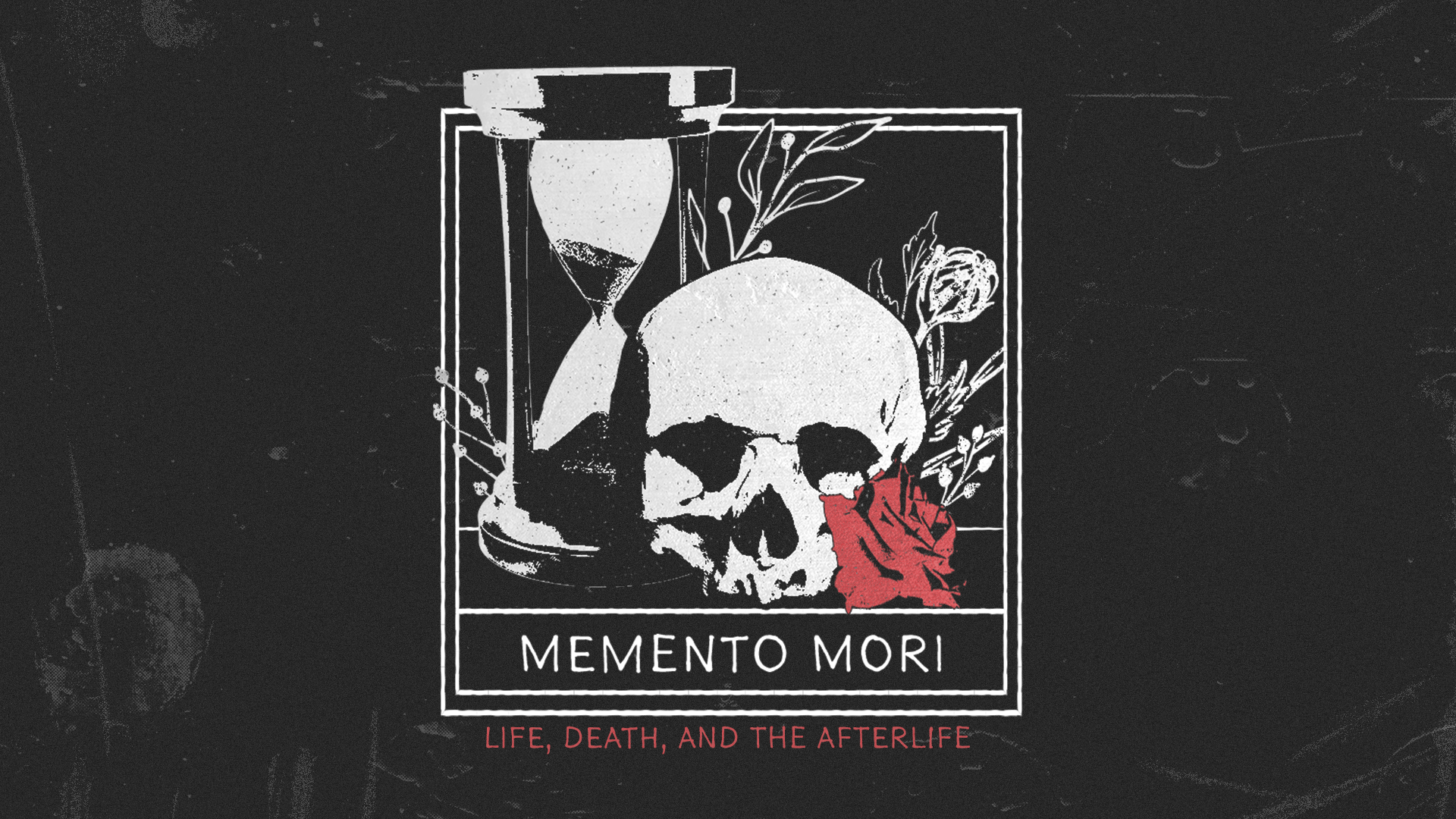 Date: March 19, 2023
Series: Memento Mori
Watch the archived Facebook LIVE stream by clicking the button below!
Thank you so much for listening in here at West Side. We often say that we love the word of God because it points us to the son of God. We hope these messages encourage you and equip you to love Jesus more. We also want you to be apart of a local church, we believe these messages are only supplemental, being apart of a local church is essential. Blessings.
SERMON NOTES
Memento Mori (2023) Part 2 Hebrews 2:14-18
REVIEW > We started our journey last week! Just a quick recap:
 You can't celebrate the victory of Easter, until you have meditated on the problem of death. 
 Memento Mori = "Remember Death" 
 The goal of this series is that by remembering our death we would renew our lives. 
INTRO > I hope that this has at least began to affect your life this past week and serve it's purpose because it has mine. One early morning this week, I got into the vehicle like I have a thousand times, clicked the garage door and it jumped right out at me (PIC) "Air Bag- death or serious injury can occur!" There it is, right there! 
APP> Death dominates our lives. Leo Tolstoy the great Russian writer who wrote War and Peace, was honest one day and wrote these words: "Something strange began to happen to me at age 50. I had a wife who loved me and whom I loved; I had a large estate which, without much effort on my part, increased; my name was respected, I enjoyed physical strength, and yet I could not live because of the knowledge of my coming death. The question, which brought me to the verge of suicide, sought an answer without which one cannot live." – Tolstoy
CONTEXT> That's exactly what our text tells us today. v15 "and deliver all those who through the fear of death were subject to lifelong slavery.." The book of hebrews is written to the Jewish-Christians. The entire book takes a look at the whole OT and says how Jesus is better than all of that, in Chapter 2- the writers gives us 4 pictures of Jesus. Jesus is…
The King who gets off the throne for us. v9
The Brother who isn't ashamed of us. v17
The Priest who can help us. v17
The champion who defeats death for us. v14-15
Im going to spend time on the last destruction and to guide us we will look at: 1) The Fear of Death 2) The Founder of Death and 3) The Finality of Death. 
and deliver all those who through fear of death were subject to lifelong slavery." That word "fear" is the greek word "phobos" where we get our english word "phobia" from and that word "slavery" is the word "bondage" It's very powerful description. 
Why does death makes us slaves to Fear?
It reminds us of how frail we are. 
It remind us that all things end. (Roman vacation)
It reminds us of a final judgment. (Romans 1 suppress) 
ILL> Mark Ashton (PIC) was the pastor at St. Andrews in England, in 2008 he was diagnosed with cancer and he spent the next 15 months talking with everyone he could about death. He went to get a hair cut and the hairdresser asked how we was doing and he said "well i've been given about 13months to live." He said she went awkward and cold and didn't say another word. He wrote, "Our age is so devoid of hope in the face of death that the topic has become unmentionable."
2) The Founder of Death. 
"the one who has the power of death, the devil." This is such a striking verse isn't it? God has not designed death, the enemy has, If the devil is our enemy then death is his sword. 
Satan is the designer of death. "The thief comes only to steal and kill and destroy. I came that they may have life and have it abundantly." John 10:10
Disobedience is the doorway to death. "But the serpent said to the woman, "You will not surely die." Genesis 3:4 …. "For the wages of sin is death, but the free gift of God is eternal life in Christ Jesus our Lord." Romans 6:23
Death was never God's design. 
3) The Finality of Death.
Since therefore the children share in flesh and blood, he himself likewise partook of the same things, that through death he might destroy the one who has the power of death, that is, the devil," Incarnation! 
Jump up to verse 10, "the founder of their salvation" that word "founder" really means "Champion" A Champion fights as a representative! 
*ILL- Movie Troy, Achilles fights Hector, Jesus and death! 
"He drove out the man, and at the east of the garden of Eden he placed the cherubim and a flaming sword that turned every way to guard the way to the tree of life." Genesis 3:24 
Moreover, you shall make the tabernacle with ten curtains of fine twined linen and blue and purple and scarlet yarns; you shall make them with cherubim skillfully worked into them. Exodus 26:1
"But one of the soldiers pierced his side with a spear, and at once there came out blood and water." John 19:31 
And Jesus cried out again with a loud voice and yielded up his spirit. 51 And behold, the curtain of the temple was torn in two, from top to bottom." Matthew 27:51
Big Idea > Jesus's death frees us from the fear of death. 
"The sting of death is sin, and the power of sin is the law. But thanks be to God, who gives us the victory through our Lord Jesus Christ." 1 Corinthians 15:56-57
Application: 
But like David wrote, we live "in the valley of the shadow of death" now, so what is death for a believer? 
*ILL> Being in plays in high school. We always had a intermission. Mrs. Holmes would come yelling, the intermission is over… time for the final act! The OED defines intermission as "a short period of time between the parts of a play, film" and another reads… "a short break that leads to the final act…" 
Death for a believer is the intermission until the final act.