Memento Mori | Hope – Thessalonian 4:13-18
The big idea for this week: The hope you have for the future provides encouragement in the present.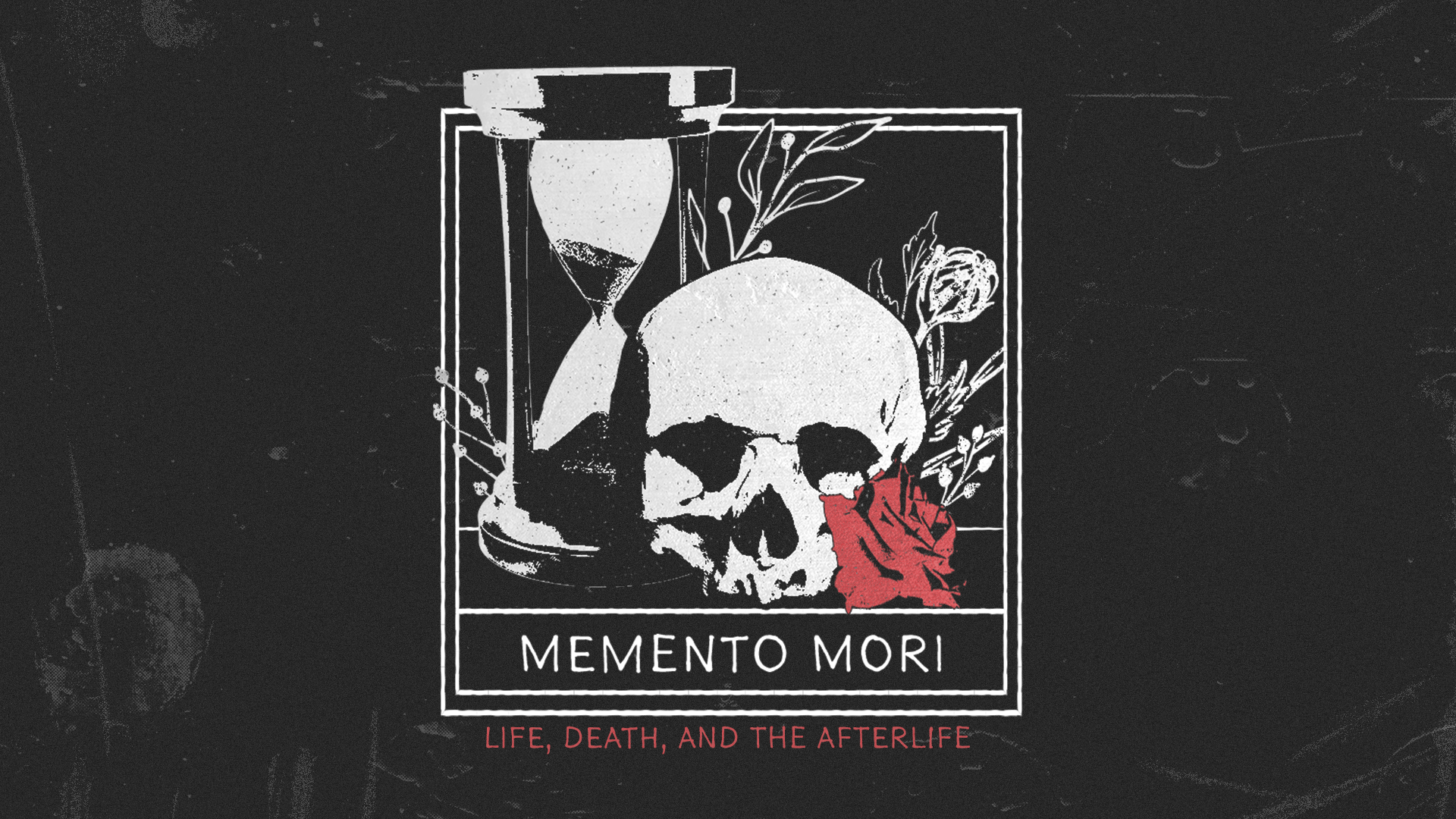 Date: March 26, 2023
Series: Memento Mori
Watch the archived Facebook LIVE stream by clicking the button below!
Memento Mori | Week 3 – Questions!

We answer 2 awesome questions sent in by listeners, ask a few of our own, and talk about the Powerful, Personal, and Perfect HOPE that we have in Jesus! Take a listen and make sure to send in ALL your comments and questions!
This episode is Sponsored by:
Matt Phillips at First Choice Insurance
573-686-2870
mphillips@fcins.net
Smart Marketing
573-840-0334
https://getsmart.marketing/
Thank you so much for listening in here at West Side. We often say that we love the word of God because it points us to the son of God. We hope these messages encourage you and equip you to love Jesus more. We also want you to be apart of a local church, we believe these messages are only supplemental, being apart of a local church is essential. Blessings.
SERMON NOTES
Memento Mori (2023) Part 3 1 Thess 4:13-18
REVIEW > We started our journey to Easter
Memento Mori = "Remember Death"
You can't celebrate the victory of Easter, until you have meditated on the problem of death.
The goal of this series is that by remembering our death we would renew our lives.
The death of Jesus frees us from the free of death.
INTRO> I had mentioned that this is the second time that we are doing this series, last year was the first year. A lot has happened since then. Last year, this is what I read in preparation for the series (books) but for this year.. it's been a different preparation. This is a picture of the famous American Poet Robert Browning Hamilton, he was born in 1867 and had much success as a poet, his most famous poem by far reads like this:
"I walked a mile with Pleasure;
She chatted all the way;
But left me none the wiser
For all she had to say.
I walked a mile with Sorrow;
And ne'er a word said she;
But, oh! The things I learned from her,
When Sorrow walked with me."
APP> Last week we tackled the question, "How do I face the fear of death?" This week we are answering the question, "How do I deal with the death of loved ones?"
CONTEXT> Paul had preached in Thessalanica and a church was formed, he had to leave too soon and was concerned for these babie Christians, so he sent Timothy and timothy send back some questions that they have. The main one was, they had heard about Jesus' second coming but also had some church members die and they thought those who where dead would miss Jesus' second coming. Paul tells them why he's saying this: v18
Big Idea : The hope you have for the future provides encouragement in the present.
"How do I deal with the death of loved ones?"
Get the right information. v13

But we do not want you to be uninformed, brothers, about those who are asleep, that you may not grieve as others do who have no hope. v13 Paul uses this phrase 4x to this point
he is very concerned that Christians have the right information about their Christian walk because the reality is that they don'e why is this important? APP> What we believe about our future determines how we behave in the present.
Uneducated Encouragement :
"You need stronger faith…"
"I know how you feel…"
" God never gives us more than we can handle…"
" Time will heal the pain…"
"God needed another angel…"
APP> "…weep with those who weep." Romans 12:15
APP> Often times our frustrations are birthed our of uneducated expectations.
2) Grieve with expectation.
"…that you may not grieve as others do who have no hope." v13 Grief is our emotional and physical response to death. Notice what Paul says, he doesn't say "don't grieve" He says, grieve differently.
*ILL> One of the things that has happened in society, now that it gets further and further away from God and the concept of an after life is, if you don't believe in life after death then grief doesn't really make sense. Peter Kreft is a Christian philosopher that tells a story about a family. This family had a 7 yr old son who had a 4 yr old cousin pass away. The parents were concerned about telling their son what happened so they said "He passed away but that's natural, just like Lion King, remember? How when we die, we go into the ground and fertilize the earth. The 7 yr old boy burst into tears and said, "I don't want my friend to be fertilizer!!" "The little boy was closer to Jesus' point of view than his parents were. He was grieving. Death is not right, it's not the way it's suppose to be, it's not the way God made the world… Death is the end of it, so grieve. Cry, the bible tells us not only to cry but to cry with those who cry.. we have a lot of crying to do."
"…who have no hope" – Biblical Hope is the confident expectation that what God has said will happen. look at what Paul says in verse v15 "word of a Lord"
** Teach the Charts here***
A Picture of the Hope we have :
A Promised hope – v14-15
A Powerful hope– v16
A Personal hope– v17a
A Perfect hope v17b
APP> Hold onto this hope with everything you have. Because it's all that we have.
*ILL> I remember some years ago when we went on vacation and took a pontoon boat out, there was a fish station there. These guys had caught and they were packing it with ice but not just ice and salt. The combination of the ice and salt preserves the meat.
APP> Likewise, we have to pack our grief with the salt of hope.
Big Idea : The hope you have for the future provides encouragement in the present.