NEW YEAR NEW FAMILY | Week 5 | Wives
What is 'submission?' Does it mean you don't have a voice? Does it mean you don't have a choice? As wives, what does authentic Biblical submission look like and how is it different from how the culture defines submission? Join us in 1 Peter 3:1-6 as we learn about what submission is, what it isn't, and how submission is all about Jesus!
It's all about Jesus!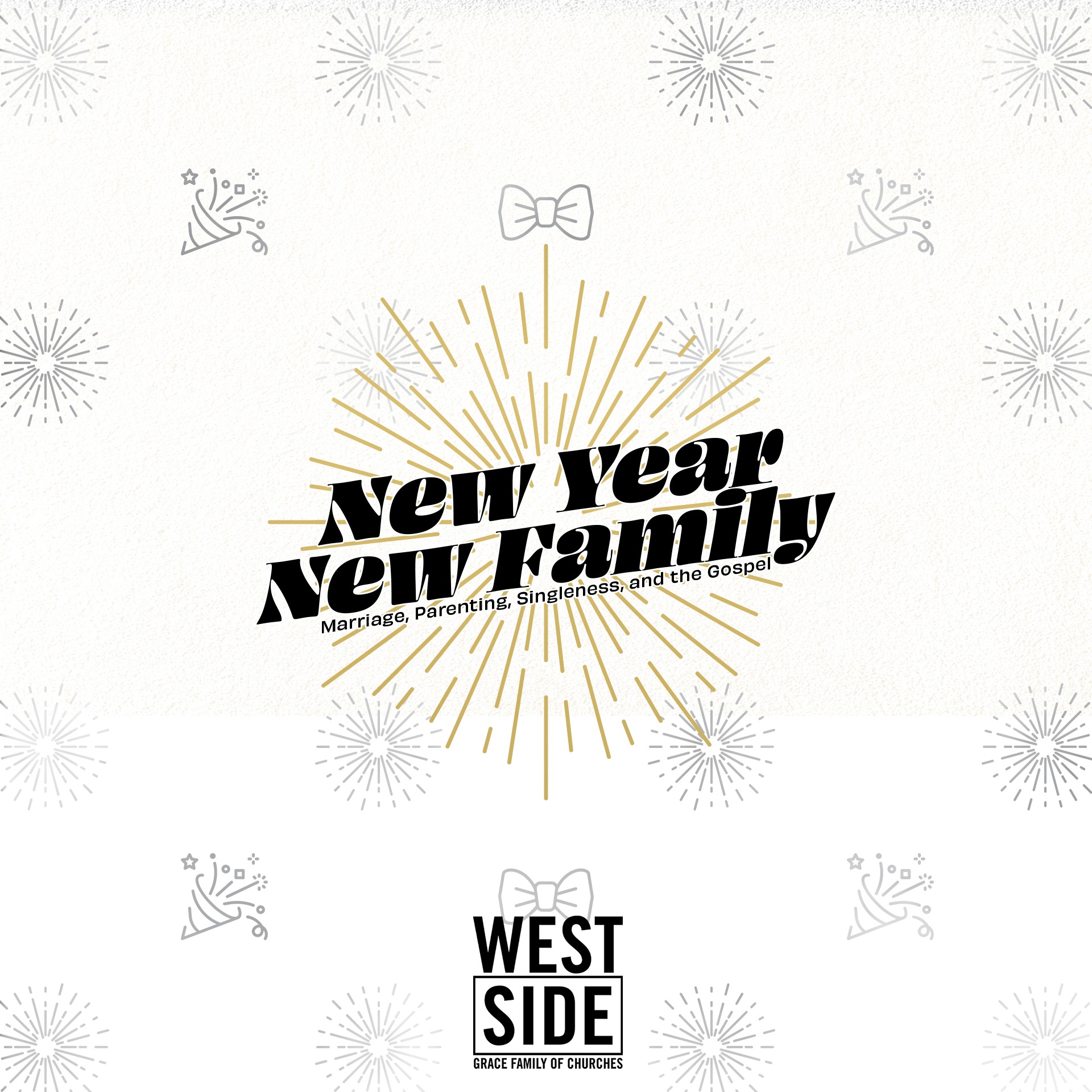 Date: Feb 6, 2022
Series: New Year New Family
Watch the archived Facebook LIVE stream by clicking the button below!
Thank you so much for listening in here at West Side. We often say that we love the word of God because it points us to the son of God. We hope these messages encourage you and equip you to love Jesus more. We also want you to be apart of a local church, we believe these messages are only supplemental, being apart of a local church is essential. Blessings.
SERMON NOTES
New Year New Family- Part 5 "Wives" 
Review> Last week we took a different approach when we look at marriage. We learned this "A key to a good marriage is knowing the season that you are in" We looked at this graph (PIC) 
STATEMENT> That text that was read should have a fuse coming out of it! Before we get going today, I wanted to read a statement formally put together by our board. We function off of a plurality of leadership, I don't stand alone in what I teach. READ STATEMENT 
INTRO> With the topic of this sermon being what it is and our culture being what it is, I asked a statement on social media this week and asked Women to answer this question: "Ladies, when the scriptures us the word "submission" in the role of wives, why is that so offensive or seen as a stumbling block?" There was such great honest conversation! If I where to summarize the comments, i would put them in 3 categories: 
Submission is: 
Dangerous (UFC, pain to submit)

 

Demeaning (less than)

 

Difficult ( I love this one because it seems to be the most honest)

 
APP> You see, we have a choice we when approach scriptures like this, we can deny, distort or even disobey what we don't like. "If you believe what you like in the Gospel, and reject what you don't like, it is not the Gospel you believe, but yourself." ― Augustine
"Wives, submit to your husbands, as is fitting in the Lord." – Colossians 3:18

 

"and so train the young women to love their husbands and children, to be self-controlled, pure, working at home, kind, and submissive to their own husbands, that the word of God may not be reviled." Titus 2:4-5

 

"22 Wives, submit to your own husbands, as to the Lord. 23 For the husband is the head of the wife even as Christ is the head of the church, his body, and is himself its Savior. 24 Now as the church submits to Christ, so also wives should submit in everything to their husbands." Ephesians 5:22-24

 
1) What Submission is not: 
Submission is not inferiority. The very fact that Peter is addressing women and wives is SO countercultural. Christianity is the first religion to elevate women! "The woman was made of a rib out of the side of Adam; not made out of his head to rule over him, nor out of his feet to be trampled upon by him, but out of his side to be equal with him, under his arm to be protected, and near his heart to be beloved." Matthew Henry Bible Commentary.

 
APP> Men and women are both equal in value but different in roles. *ILL> Gas Pedal and Break pedal. 
Submission is not absolute. Notice what Peter says in the text "your own husband" Every text in the Bible that speaks to this issue, always clarifies that it's exclusive to the woman's husband, not all men. APP> All men ARE NOT in authority over all women.

 

Submission is not enabling. This is massively important. Often times I will hear a woman say something that their unbelieving husband or christian husband is doing then say… "and I know… I'm just submitting to him like I am suppose to." NO!

 
2) What submission is: 
Submission is permission to lead.v1 This literally comes from the word itself. The word that is used in the passage is ὑποτάσσω (hupotassō) it's a military term that means "to place in order" but here is the kicker… it is in the passive tense meaning.. it's a voluntary act. APP>God can do more with your surrender than with your control. (I know what many of you are saying, " I don't trust his leadership!" great.. next point.

 

Submission is proclamation of the gospel.v2-4 Peter is writing to middle class women who largely have unbelieving husbands, the aren't christians, and how does he handle it? He tells them that Your life preaches the loudest gospel. "Let the husband see the word as his wife live sit out in the context of their marriage. Here is the real test, Can the wife trust God to save her husband by her silence?"- Bob Deffinbaughm

 
APP> How does this play out in the real world? You probably know the name Lee Strobel. Lee was an outspoken atheist who was an investigative journalist, who has written one of the most famous books about Christianity and the historical christ entitled, "The Case for Christ" that has sold over 5 million copies. Do you know what started it all for Lee? His wife Alison, both unbelievers when married, she got saved by an older woman in the agreement complex who helped her, ""I was pleasantly surprised — even fascinated — by the fundamental changes in her character, her integrity, and her personal confidence."….."Eventually I wanted to get to the bottom of what was prompting these subtle but significant shifts in my wife's attitudes, so I launched an all-out investigation into the facts surrounding the case for Christianity."   (Now I know what you are saying and so does Peter.. Well… If my husband did his Job then I would do mine!) 
Submission is a reflection of Jesus. v5-7 Did you notice how these verses start? "Likewise……" You see the entire chapter is about submission, to government, employers… and then Peter hits us with Jesus…
"21 For to this you have been called, because Christ also suffered for you, leaving you an example, so that you might follow in his steps. 22 He committed no sin, neither was deceit found in his mouth. 23 When he was reviled, he did not revile in return; when he suffered, he did not threaten, but continued entrusting himself to him who judges justly."

 

And going a little farther he fell on his face and prayed, saying, "My Father, if it be possible, let this cup pass from me; nevertheless, not as I will, but as you will." – Matthew 26:39

 

Notice verse 5… "holy women who hoped in God…."

 
APP> Holy women put their hope in God not their husband. 
Application: 
Call Courtnee up to pray for the women of the church and have West Side Women leaders come up front to pray for all women.