NEW YEAR NEW FAMILY | Week 8 | Parenting
Join us in Deuteronomy 6:1-9,20-25 to hear about parenting as we conclude our journey in the series, New Year New Family!
It's all about Jesus!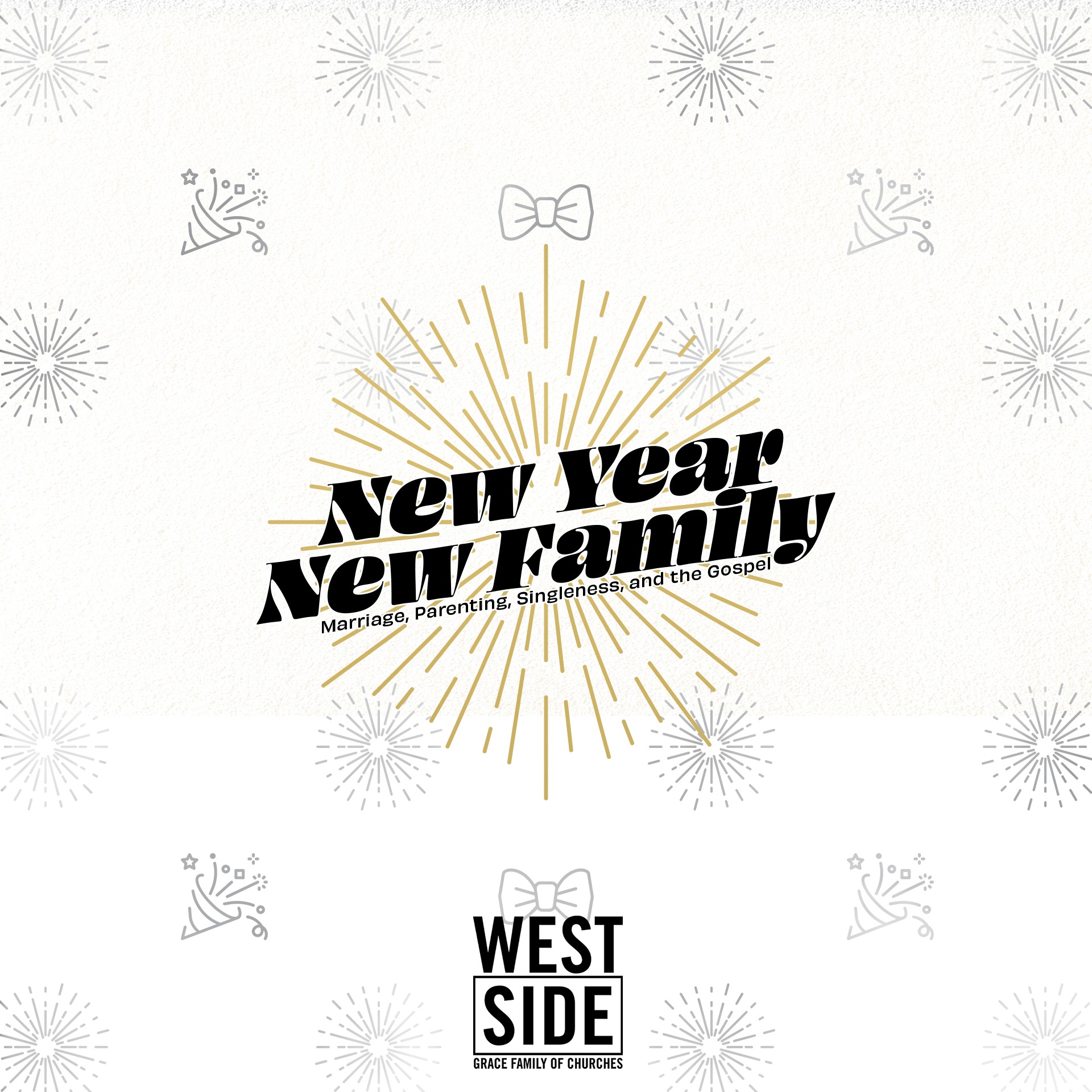 Date: Feb 27, 2022
Series: New Year New Family
Watch the archived Facebook LIVE stream by clicking the button below!
THE REST OF THE SERMON | NEW YEAR NEW FAMILY | Week 8 | Parenting
Thank you so much for listening in here at West Side. We often say that we love the word of God because it points us to the son of God. We hope these messages encourage you and equip you to love Jesus more. We also want you to be apart of a local church, we believe these messages are only supplemental, being apart of a local church is essential. Blessings.
SERMON NOTES
New Year New Family- Parenting- Deut 6
REVIEW: This is our last week! WE have covered SO much and the Lord has done so much in our midst! Don't forget, next week we start, "Mememto Mori: Life, Death and the AfterLife" 
INTRO> In our series we have said that this was our goal, "To breakdown old foundations and build up new foundations for your family." We had a theme scripture that we spent time in and that's Joshua 24:15-16 "Now therefore fear the Lord and serve him in sincerity and in faithfulness. Put away the gods that your fathers served beyond the River and in Egypt, and serve the Lord. 15 And if it is evil in your eyes to serve the Lord, choose this day whom you will serve, whether the gods your fathers served in the region beyond the River, or the gods of the Amorites in whose land you dwell. But as for me and my house, we will serve the Lord." This verse has massive implications on parenting and I can show you that through what is called "The Three Chairs" each chair represents a generation, when the bible talks about family, it talks about it in generational forum:
1st Chair- "The Committed" these people are pioneers in the faith, Joshua, David etc. They build monuments.

 

2nd Chair– "The Compromised" Known as "the elders" born in the wilderness. They Knew ABOUT what God had done. They "pass by" monuments.

 

3rd Chair- "The Confused" This generation all out REJECTS God, the "worthless sons of Eli"

 
D.A. Carson a Bible scholar says this… "One Generation believes the gospel… the second generation assumes the gospel and the third generation rejects the gospel… why? Today there are endless subgroups of confessing Christians who invest enormous quantities of time and energy in one issue or another: abortion, pornography, home schooling, women's ordination (for or against), economic justice, a certain style of worship, the defense of a particular Bible version, and countries have a full agenda of urgent, peripheral demands. Not for a moment am I suggesting we should not think about such matters or throw our weight behind some of them. But when such matters devour most of our time and passion, each of us must ask: In what fashion am I confessing the centrality of the gospel?
Big Idea > Biblical Parenting is the process of passing down the gospel to your children. 
It is NOT your responsibility to produce godly children. "I, I am the LORD, and besides me there is no savior." Isaiah 43:11
It is your responsibility to see that your children have godly parents.

 
CONTEXT> Now, I know what you are asking, "How can I be a Godly parent?!" Well… i think there are two MAJOR themes in our passage today.. Think of them like a right hand and a left hand: 
GRACE- "we were pharaohs slaves in Egypt. And the LORD brought us out with a mighty hand." Deut 6:21

TRUTH- "And these words that I command you today shall be on your heart. 7 You shall teach them diligently to your children, and shall talk of them when you sit in your house, and when you walk by the way, and when you lie down, and when you rise." Deut 6:6-7
Now, most of us fail because we tend to lean to one side or the other but we get this verse about Jesus, "And the Word became flesh and dwelt among us, and we have seen his glory, glory as of the only Son from the Father, full of grace and truth." John 1:14
*Walk Through the Grace and Truth Matrix below 
So how can this "Call In" culture be created in your parenting? I think the key is found in v7 and it can be summoned up in one word…. Intentional. 
O.E.D of intentional is- something done deliberately, on purpose. 
Intentional parenting questions: 
Do we have a plan to regularly read the bible as a family?
Do we have a plan to regularly pray together as a family?
Do we have a plan to initiate our children into manhood and womanhood?

 

Do we regularly talk about God?
Do we regularly share the gospel with our children?
Do we regularly share how we as parents fell in love with Jesus?

 
Big Idea > Biblical Parenting is the process of passing down the gospel to your children. 
Do you know what parenting is like? It's like building a fire. You can't start the fire, but you can put logs around your child's heart so when the spark comes, it burn bright! 
Read Sample prayer I wrote for Roman: 
"We pray for your HEAD to be transformed by God's Word. 

For your HEART to be saved and to have a heart of flesh. 
For your HANDS to do the work of the kingdom.
For your FEET to be beautiful feet that carry the good news. 
For you to be a Godly young man, 
To be TOUGH to take on the world and TENDER to love people."