Pillars of Truth – 1 Timothy 2:8-15 Part 2
As we continue with part 2 of Paul's letter to Timothy and these particularly difficult passage, we see that the Church shines brightest when it operates under God's divine order. Big questions require big work and to do this we carefully and prayerfully let scripture interpret scripture. We analyze different viewpoints on what Paul means in this text as well as see what exactly he is and isn't saying. In light of this text we see that 1 Timothy 2 holds us accountable to our view of the scriptures. We ask ourselves do we have the humble boldness to stand against the ever changing culture with the never changing scripture?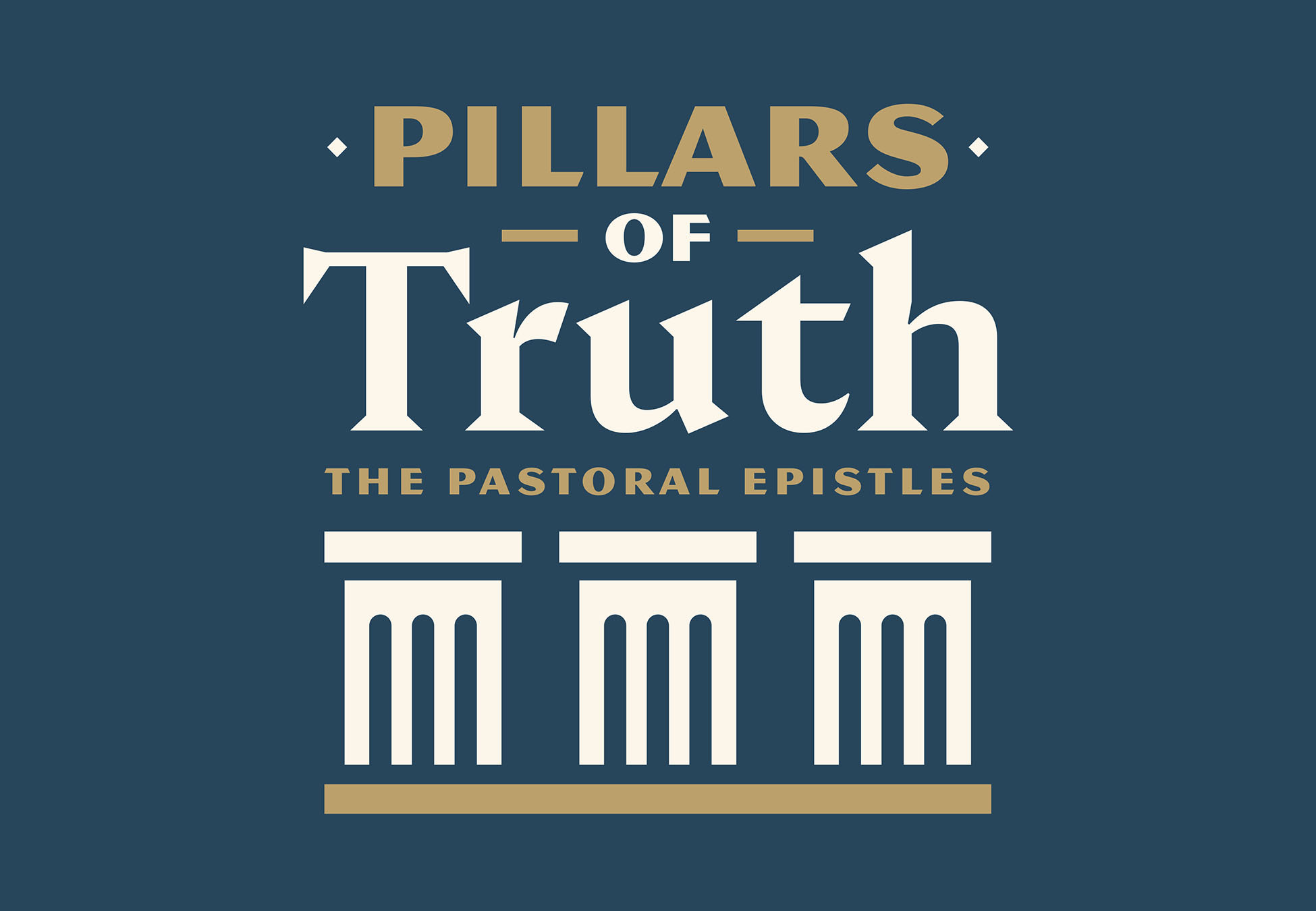 Date: June 11, 2023
Series: Pillars of Truth
Watch the archived Facebook LIVE stream by clicking the button below!
Thank you so much for listening in here at West Side. We often say that we love the word of God because it points us to the son of God. We hope these messages encourage you and equip you to love Jesus more. We also want you to be apart of a local church, we believe these messages are only supplemental, being apart of a local church is essential. Blessings.
SERMON NOTES
1 Timothy Series- Timothy 2:11-15 Part 2
INTRO> This is part 2 of a 2 part sermon. Go back and listen to the first one! Very foundational! There is a key  phrase in a key verse that will start us off today. Understanding the greater context of what's going on brings greater clarity! There is a word that Paul uses to describe the church that I think is helpful for where we are going. "I hope to come to you soon, but I am writing these things to you so that, if I delay, you may know how one ought to behave in the household of God, which is the church of the living God, a pillar and buttress of the truth." 1 Timothy 3:14-15
God given areas of order and structure:
The Home. Ephesians 5:21-6:4
The Church. Hebrews 13:17, 1 Peter 5:1-11
The Job. Colossians 3:22-4:1
The Governing Authorities. Romans 13:1-5
Big Idea > The Church shines brightest when it operates under God's divine order.
REVIEW>
We must invite the scriptures to shape how the Church is to function and not the culture.
Men and Women are equally vital and distinct within their roles in the family of God. *ILL> Gas pedal/break pedal
Men– 1) Prayer of Passivity 2) Holiness over Worldliness 3) Humility over hatred. APP> Men are at their strongest when they are surrendered to God in prayer.
Women- 1) Inside over Outside 2) Walk over Talk 3) Submission over Division.
CONTEXT> Now we dive into verses 11-15 which we said, have caused a lot of controversy. I thought it best to walk through the poplar arguments against these verses to then arrive at what they say.
Common Interpretations:
Paul was wrong. (This is a very new argument that became common with liberalism. Pitting Jesus against Paul. The problem is the Bible says that all the bible is Gods word. *ILL> Thomas Jefferson, "Jefferson Bible"
Paul was just writing about an issue in Ephesus and that particular church, this isn't binding today. (Okay, the problem with that is found in v13, Paul roots his argument in creation. Do you know who else does this? Jesus when he is asked about divorce. And Pharisees came up to him and tested him by asking, "Is it lawful to divorce one's wife for any cause?" 4 He answered, "Have you not read that he who created them from the beginning made them male and female, 5 and said, 'Therefore a man shall leave his father and his mother and hold fast to his wife, and the two shall become one flesh'? 6 So they are no longer two but one flesh. What therefore God has joined together, let not man separate." Also, Paul talks about this very issue in 1 Corinthians 14 and says essentially the same thing. "For God is not a God of confusion but of peace. As in all the churches of the saints, 34 the women should keep silent in the churches. For they are not permitted to speak, but should be in submission, as the Law also says. 35 If there is anything they desire to learn, let them ask their husbands at home. For it is shameful for a woman to speak in church."
Doesn't Galatians 3:28 erases this verse? "There is neither Jew nor Greek, there is neither slave nor free, there is no male and female, for you are all one in Christ Jesus." The context of this verse is about salvation and freedom from the Old covenant, it has nothing to do with roles. Equal doesn't mean "same" Men and women are equally vital and distinct within their roles in the Church.
What Paul is not saying in v11-15:
Paul is not saying that all women submit to all men.
Paul is not saying that women can not speak or teach at all in the church gathering. (1 Corinthians 11 & 14)
Paul is not saying that women can't have a teaching ministry within the church. (Titus 2, Romans 16, Acts 18, Acts 2)
APP> The Church can not flourish or move forward unless both men and women function in their God given roles.
What I think Paul is saying in v11-15:
I could be wrong.
Paul is actually raising the standard of women in the church. (should learn)
Paul is using a local issue in Ephesus to teach a universal truth. (uses the creation account)
Paul is saying the office of Pastor/Elder is designed for men. (authority/teach 1 Tim3)
the "she" in v15 is Eve from v14. Paul is saying that like Eve, women are saved through the birth of Jesus Christ.
Big Idea > The Church shines brightest when it operates under God's divine order.
 "When it comes to how we'll see women in the Church… we're looking at siblings, not subordinates… The most consistent way we are described as men and women in the Bible in relationship to one another is not husband and wife, but brother and sister… We reject the idea that we should treat fellow Christians of the opposite sex as liabilities to minimize or problems to avoid. We reject the idea that God is more concerned with how different we are than how much we share in him. We also reject the notion that men and women are interchangeable and indistinguishable. In other words, here's what we have to gain: a culture of men and women who freely see, appreciate, and work alongside one another as spiritual siblings in and for Christ."
Application:
1 Timothy 2 holds us accountable to our view of the Scriptures.
Do we have the humble boldness to stand against the every changing culture with the never changing scriptures?