Pillars of Truth – Week 4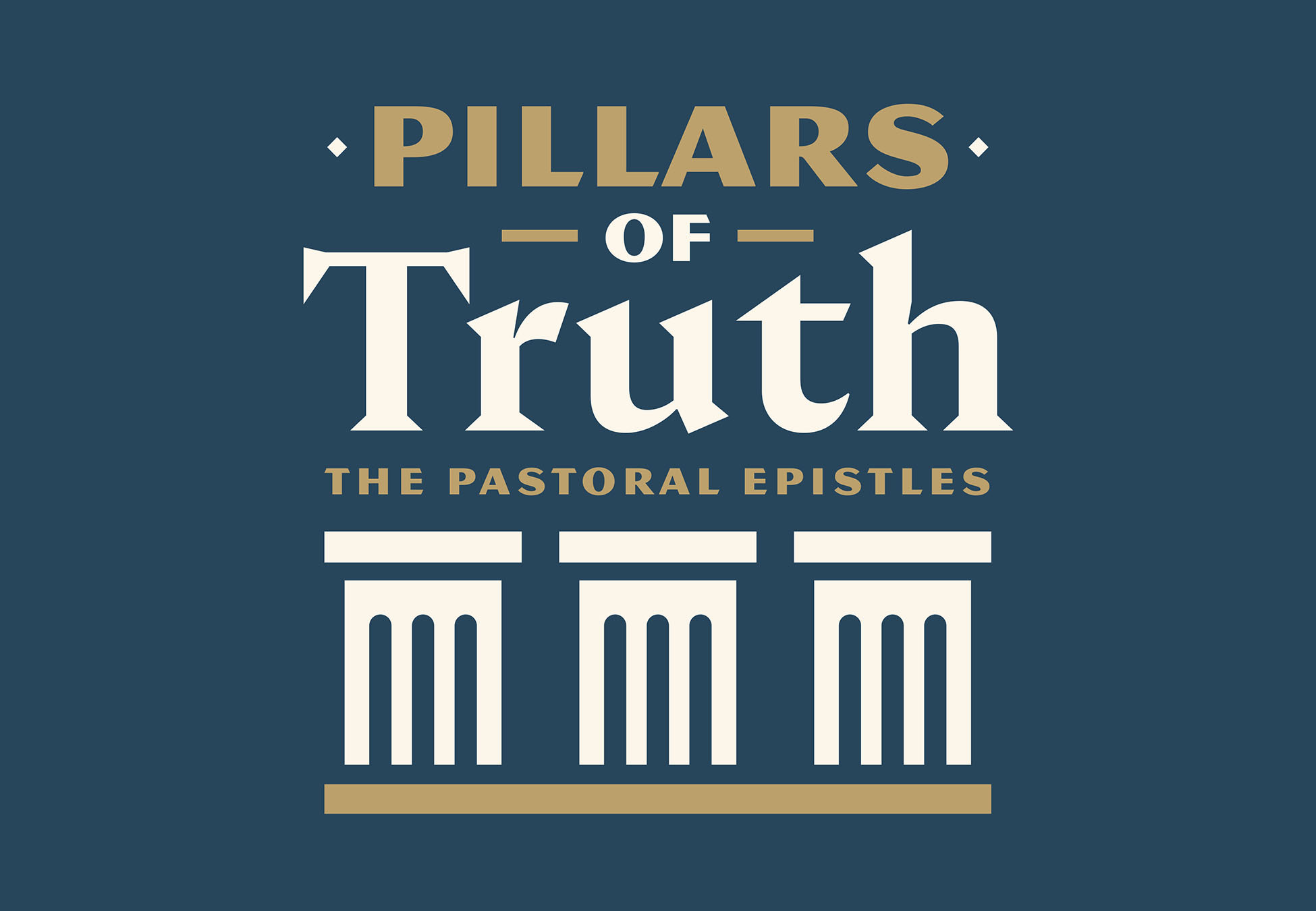 Date: May 7, 2023
Series: Pillars of Truth
Watch the archived Facebook LIVE stream by clicking the button below!
The Rest of the Sermon | Pillars of Truth – Week 4
The Rest of the Sermon JUST DROPPED!! Take a listen right now as we give you banter, would you rathers, and dive into Sunday's Sermon! Plus! This next week is HUGE! Take a listen to stay up-to-date on everything!
This episode is Sponsored by:
Matt Phillips at First Choice Insurance
573-686-2870
mphillips@fcins.net
Smart Marketing
573-840-0334
https://getsmart.marketing/
Thank you so much for listening in here at West Side. We often say that we love the word of God because it points us to the son of God. We hope these messages encourage you and equip you to love Jesus more. We also want you to be apart of a local church, we believe these messages are only supplemental, being apart of a local church is essential. Blessings.
SERMON NOTES
1st Timothy 1:12-20 "Grateful and Faithful"
REVIEW> We have started a new book of the Bible…
These letters are the manual for ministry in the local church.
The Church is God's people gathered to give God glory through their God given gifts.
We fight false doctrine by focusing on the fundamental of the faith.
INTRO> In 1950, CS Lewis started a series of short stories for his Godchild, Lucy. Those short stories quickly grew to the famed and loved "Chronicles of Narnia" These are fantastic for your family. In the second book, when the kids have been away from Narnia for a bit, Lucy, one of the main children in the book has a conversation with Aslan, the main character when she see him for the first time: "Welcome child" said Aslan. "Aslan", said lucy, "you're bigger". "well that is because you are a little older, little one," answered Aslan. "Not because you are?" "I am not. But every year you grow, you will find me bigger."
CONTEXT> That's exactly what we see in our verses today. In these verses today, the Apostle Paul uses some of the most personal language that he uses in all of scripture. He talks about who he was before Jesus and how Jesus saved him (Acts 9) v15 is really the key to it all, i love how the old king jimmy puts it, "This is a faithful saying, and worthy of all acceptation, that Christ Jesus came into the world to save sinners; of whom I am chief." Paul calls himself the "chief of sinners" Look at his progression in his writings:
"least of all saints" Ephesians 3:8
"Least of the Apostles" 1 Corinthians 15:9
"chief of sinners" 1 Timothy 1:15
APP> You see, this is what growing in the gospel looks like. **SHOW CHART
Big Idea > The true gospel produces grateful hearts and faithful service to Jesus Christ.
CONTEXT> Look at verse 16 "for this reason, that in me, as the foremost, Jesus Christ might display his perfect patience as an example to those who were to believe in him for eternal life.." that word example means "prototype" or "pattern"
Who we are without Jesus: self-righteous sinners.

Paul uses 3 specific descriptive words to describe his life apart from Jesus: "blasphemer" Paul denied Jesus Christ as God "Persecutor" Paul literally pursued Christians to their death! The last one is the Key "Insolent opponent" this word at it's core, literally means, "prideful bully"
APP> Think about it, Paul was a conservative religious person. He was THE religious person. Paul is doing something very profound here, look at the 3 words.. Paul looks at his life and asses his behavior on the outside "blasphemer" then "persecutor" those are both visible actions, then "insolent opponent" that's a motivation, that's Paul looking at his own heart. *ILL> The famous comedian George Carlin once had a very reveling joke, "Have you ever noticed that anybody driving slower than you is an idiot, and anyone going faster than you is a maniac?"
APP> The very core of sin and the human condition is this: We don't want God because we want to be God.
2) How God saves us: Mercy and Grace in Jesus.
v13"But I received mercy…" notice he didn't say "I achieved mercy." Mercy is not getting what you deserve.
v14 "and the grace of our Lord overflowed…" Grace is getting what you don't deserve. How does God give us grace? That word "overflowed" is literally a word that Paul made up, only used here. *ILL> Buddy the Elf pouring syrup.
v14 "with the faith and love that are in Christ Jesus" That's it, Jesus Christ is the mercy and grace of God in action.
v15 "this saying is truth worthy…" this is it!
APP> If God can save the murdering and persecuting Paul then God can save you!
3) Why God saves us: He saves us to serve him.
v12 "appointing me to his service" that's clear as day. There is a beautiful line in the story of Pauls conversion in Acts 9:15 "But the Lord said to Ananias, "Go! This man is my chosen instrument"
v12 "I thank him who has given me strength" God calls us and equips us!
This was a pivotal and crucial time in the Church in Ephesus and Paul reminds Timothy that he has "entrusted" him with this great responsibility.
This to is a pivotal time for us here at West Side and just like God entrusted Timothy to steward his church, God has called us to steward his church as well. As many of you know, we have been well over max complicity for months now…
Starting Mothers Day May 14 we will be going to 2 services.
#1) "I am worried that I won't know everyone." The church isn't a place where everyone knows everyone. The church is a place where everyone is known.
#2) "We don't have enough volunteers!" Like I said, we are in a crucial season at West Side and if we go a certain way, we will digress. This is a picture of a young lady named Kitty Genovese. Why is she significant? on March 13th 1964 she had gotten of work around 2:30am and was headed home to her apartment in New York City. Kitty had her life tragically taken from her that night. What makes it significant? Investigators found out that around 38 people either heard what was happening, saw what was happening and didn't do anything about it. Investigators where so in awe of this that they have literally coined a phrase called, "Genevese Syndrome" or "By-Stander Affect"- the larger the crowd, the more likely people are to think, "someone else will do something about it."
It all boils down to this question: "Are you grateful for the grace that I have given you in saving your soul? …. Good, now show me." – God