SUMMER IN THE PSALMS | Psalm 6
Join us as we continue our summer journey through the book of Psalms. It's all about Jesus!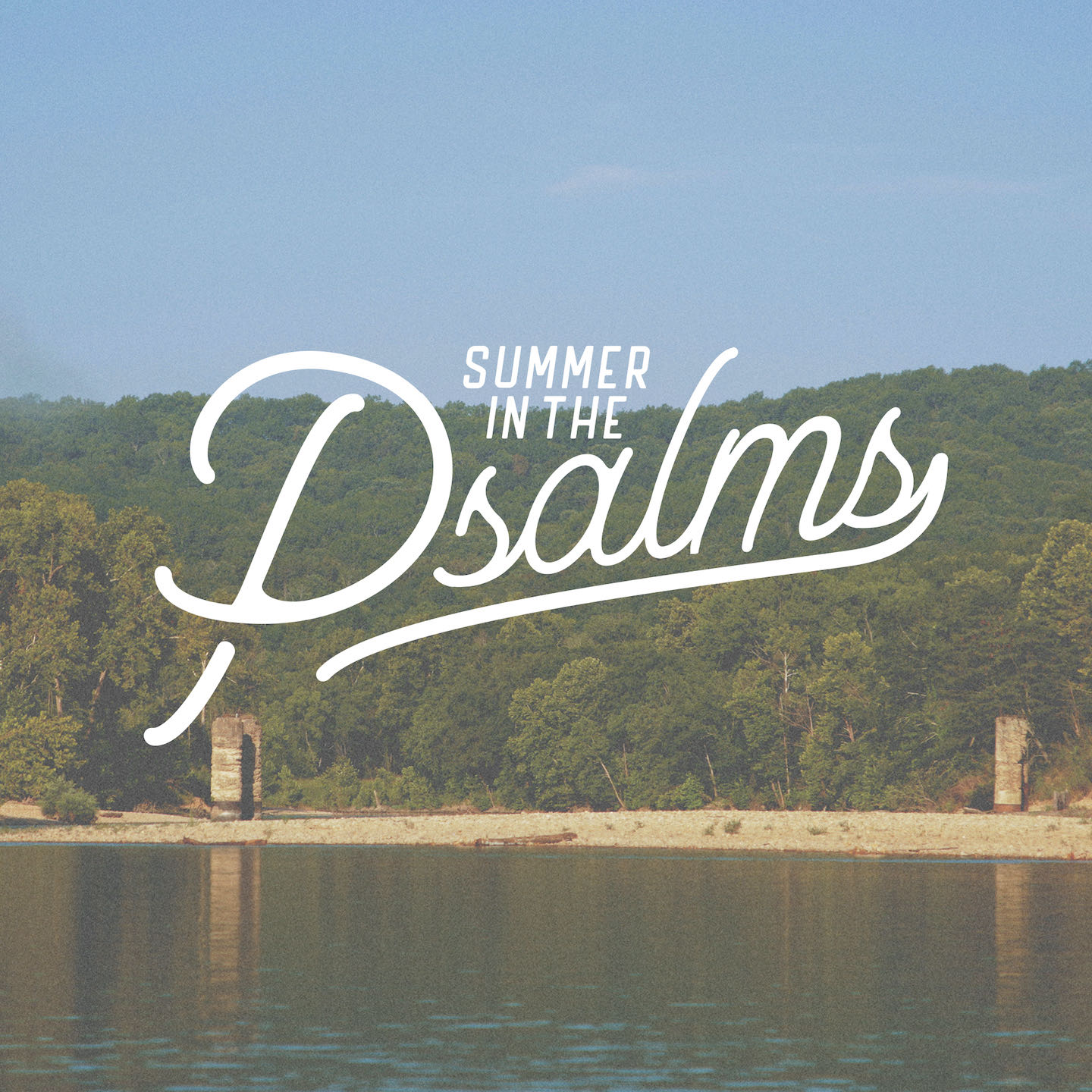 Date: August 8, 2021
Series: Summer in the Psalms
Watch the archived Facebook LIVE stream by clicking the button below!
THE REST OF THE SERMON | Summer in the Psalms | Week 6
Thank you so much for listening in here at West Side. We often say that we love the word of God because it points us to the son of God. We hope these messages encourage you and equip you to love Jesus more. We also want you to be apart of a local church, we believe these messages are only supplemental, being apart of a local church is essential. Blessings.
SERMON NOTES
Summer in the Psalms: Psalm 6 "The Dark Night of the Soul" 
INTRO > There is a church figure in church history known as "John of the Cross" He was a spanish monk who was born in 1542. He is called John of the Cross because he lived the life of the cross, solitude, simplify and suffering. He was a reformer of the Catholic church and in 1577 church officials had him kidnapped and he was imprisoned for nine months in a windowless six-by-ten-foot cell, with a ceiling so low he couldn't stand up. The stone cell was unheated in winter, unventilated in summer. Malnourished and flogged weekly, John was constantly ill.Yet it was during this dark time that, by the light of a three-inch hole high in the wall, John wrote his two greatest poems, "Cantico Espiritual" (Spiritual Canticle, 1578) and "Noche Oscura del Alma" (Dark Night of the Soul). That phrase, "dark night of the soul" has been used by Christians for thousands of years who have struggle with depression and emotional turmoil. What is the dark night of the soul, James Mountgomery Boice tells us: "What is the dark night of the soul? It is a state of intense spiritual anguish in which the struggling, despairing believer feels he is abandoned by God."-Psalms, Volume 2: Psalms 42-106
APP> I think it's helpful t pause for a moment and recognize that this is a BIG topic. I am not a clinical physiologist nor do I have any medical training, there are a number of reasons a person experiences the "dark night of the soul" physical, mental, emotional.  If you need immediate help for your mental health, call the hotline 1-800-662-4357. Christians are not exempt from emotional and spiritual distress. 
The Development of Spiritually Rooted Depression: (B.C.C)
Disappointment

 

Discontentment

 

Discouragement

 

Despair
APP> Where are you on this list? 
The Complex Core of Depression:
Is this physical?
Is this relational?

 

Is this moral?

Is this spiritual?
Guard yourself from the…

"just take a pill" person.

 

" just pray it away" person.

 
APP> So what are we left with here, what are we to do? Well, this past week I had a church member tell me that another church in town was Studying the book of Psalm, Fellowship Church and they recommended the sermon to me, so I listen and it was GREAT! Pastor Byron Beck preached on depression, go listen to it! He used an illustration about our emotions that I thought was so awesome! 
ILL> Let's say that your emotions are like a river. What do you do when you are floating? Just float and let the river take you? No! You navigate the River. 
APP> Your emotions are not your enemy. Your emotions need to be engaged. Keep your heart with all vigilance, for from it flow the springs of life."- Proverbs 4:23
Big Idea > Depression doesn't have to define you. Depression can deepen your relationship with God. 
APP> How do I know this to be true? We will see this from the text but also we see this throughout the Bible and Christians history. Some of the greatest men and women of God have walked through the dark night of the soul. One of the most famous would be Charles Hades Spurgeon, he suffered greatly. "Depression of spirit is no index of declining Grace—the very loss of joy and the absence of assurance may be accompanied by the greatest advancement in the spiritual life." Translation…
 APP> The presence of depression does not indicate the absence of God. 
APP> So how can this be true? How can depression become a doorway rather than a dead end with your relationship with God… I see 3 things in the text. 
It can draw you closer to the Lord.

 
Do you notice that the word "LORD" is used 8x in the text? 8 Times! Also.. do you see the very first word in the text… the VERY first word in the Hebrew is… LORD.. this is the personal name of God!

 
*ILL> I think of my children when they are babies, hurt want Daddy!
APP> Run to go, not from God. 
2) It keeps you dependent on the Lord. 
v4 "Turn O LORD, deliver my life; save me for the sake of your steadfast love…" David uses a huge word here that appears in the psalms sum 25x in our english bible it's the word "steadfast love" in the hebrew it is chesed . It is a really important word…it is the most used word to describe God's relationship with his people Israel in the OT…. "God's loving-kindness is that sure love which will not let Israel go. Not all Israel's persistent waywardness could ever destroy it. Though Israel be faithless, yet God remains faithful still. This steady, persistent refusal of God to wash his hands of wayward Israel is the essential meaning of the Hebrew word which is translated loving-kindness." Do you know what the Greek translation of this word is?…. GRACE!!!

 
*ILL> There has been a lot of controversy surrounding the name Simone Biles, the most decorated gymnast of all time. When she withdrew from the olympics from suffering from what is known as the twisties, controversy erupted. She tweeted this a few days later, "the outpouring love & support I've received has made me realize I'm more than my accomplishments and gymnastics which I never truly believed before." 
APP> God isn't disappointed with you! 
Big Idea > Depression doesn't have to define you. Depression can deepen your relationship with God. 
What is our ultimate hope when we feel hopeless? 
That phrase in v3 "my soul is greatly troubled" is quoted directly by Jesus in John 12:27, "Now is my soul troubled. And what shall I say? 'Father, save me from this hour'? But for this purpose I have come to this hour.
When we talk about the "Dark Night of the Soul" "Now from the sixth hour[f] there was darkness over all the land[g] until the ninth hour.[h] 46 And about the ninth hour Jesus cried out with a loud voice, saying, "Eli, Eli, lema sabachthani?" that is, "My God, my God, why have you forsaken me?" MAtthew 27:45-46
Jesus had the darkest night of the soul so you could have a deeper relationship with the Father. 
Closing: 
On a scale of 1-10 (1 being the Dark Night of The soul, 10 being great) where are you at currently?

 

Are you running to the Lord or from the Lord?

 

Who can you talk to in the next 3 days?