SUMMER IN THE PSALMS | Psalm 7
What do we as believers do when we are slandered against? Join us as we see how David responds to being slandered and what that means for us today a followers of Jesus Christ!
It's all about Jesus!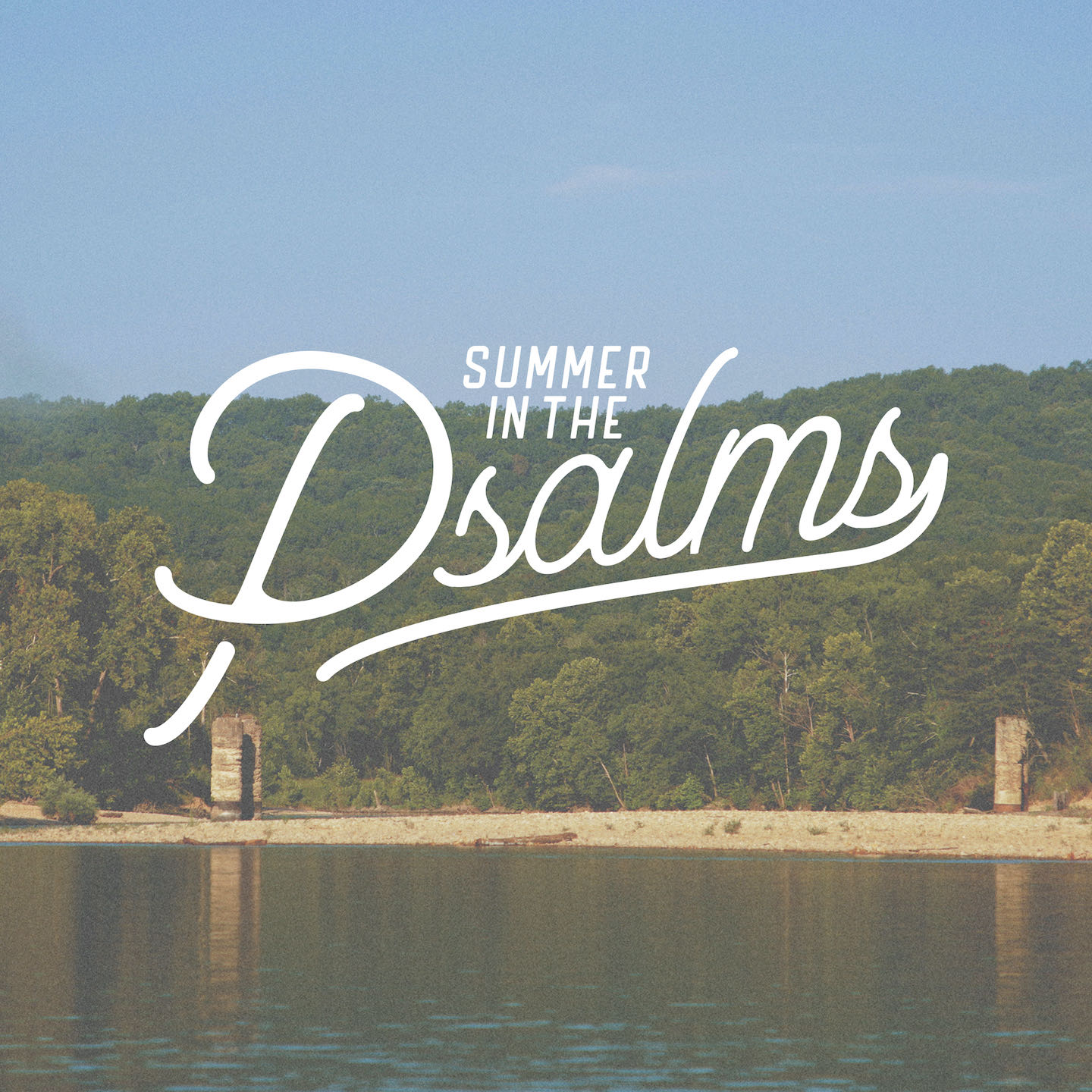 Date: August 15, 2021
Series: Summer in the Psalms
Watch the archived Facebook LIVE stream by clicking the button below!
THE REST OF THE SERMON | Summer in the Psalms | Week 7
Join us today on The Rest Of The Sermon as we talk about slander, how to avoid it and what to do when we experience it! It's all about Jesus!
Thank you so much for listening in here at West Side. We often say that we love the word of God because it points us to the son of God. We hope these messages encourage you and equip you to love Jesus more. We also want you to be apart of a local church, we believe these messages are only supplemental, being apart of a local church is essential. Blessings.
SERMON NOTES
Summer in the Psalms: Psalm 7- "Safety amidst the Slander" 
REVIEW> We are been learning a new language as we have been studying the Psalms this summer. A few weeks ago we looked at Psalm 5 and learned about this idea of "lamenting" Psalms of lament are over 1/3 of the entire book we used this definition for Lament: 
Biblical lamenting is the act of intentionally directing our emotions to God in order to experience the grace of God. I think when we hear that, we don't really translate that to modern day, like a modern day lamenting.

 
ILL> Does the name Daniel McConchie sound familiar to you? It may, he is currently running for the republican seat as a Illinois senator. McConchie joined the Army National Guard[ on his 17th birthday, and he served in the Guard for nine years as an infantryman and a military policeman. He is married and has a beautiful family. On June 22nd, 2007 he was involved in a motorcycle accident that was a hit and run that left him paralyzed from the waist down… he suffered greatly. Dan his a Christian and found out about the power of lamenting… "God has not healed my affliction, but he has taught me the power of lamenting to him about it….To our detriment, one of the most overlooked portions of Scripture in modern-day America are the psalms of lament. However, David repeatedly demonstrated that laments make obvious our intense faith in God, that he can and will intervene in our time of need. They demonstrate just how deep our relationship with the Father really is. After all, we don't communicate our grief and mourning to strangers. We save that for those we truly know and love."
CONTEXT> Why am I telling you t his story about Dan and his lament? Because it fits perfectly with Psalm 7. Psalm 7 is a personal psalm of lament and the header gives us the information." A SHIGGAION OF DAVID WHICH HE SANG TO THE LORD CONCERNING THE WORDS OF CUSH.." That big word shiggaion means that this song was emotional, like really emotional. The same way Dan had somebody do something to him that he didn't want that affected his life, David had done to him. It was Slander..The Bible has a lot to say about slander:
"Whoever slanders his neighbor secretly I will destroy." Psalm 101:5
"You shall not bear false witness against your neighbor." Exodus 20:16

 

Satan's name means "slanderer" Revelation 13

 

Slander is the act of speaking against some one with the intent to harm them in any way.

 

"Blessed are you when people insult you, persecute you and falsely say all kinds of evil against you because of me. Rejoice and be glad, because great is your reward in heaven, for in the same way they persecuted the prophets who were before you." Matthew 5:11-12
"We work hard with our own hands. When we are cursed, we bless; when we are persecuted, we endure it; 13 when we are slandered, we answer kindly. We have become the scum of the earth, the garbage of the world—right up to this moment. 14 I am writing this not to shame you but to warn you as my dear children" 1 Corinthians 4:12-14
Big Idea > When you are spoken against, speak to God. 
APP> What do you do when your reputation is being ruined? Your business is on the line, your family name, your character? 
Talk to God first. v1-2

 
Notice again in the text, we talked about this last week. In the original language, LORD is the very first word in the psalm. "We tend to use prayer as a last resort, but God wants it to be our first line of defense. We pray when there's nothing else we can do, but God wants us to pray before we do anything at all. Most of us would prefer, however, to spend our time doing something that will get immediate results. We don't want to wait for God to resolve matters in His good time because His idea of 'good time' is seldom in sync with ours." ― Oswald Chambers
What David didn't do:
Get on Facebook and bash Cush.

 

Make a public spectacle of defending himself.

 

Gather people around himself that will tell him what he wants to hear.

 
APP> In times of crisis where, who or what you turn to first , often reveals what you love most. 
2) Turn your critics into coaches. v3-5
David isn't necessarily calming complete and total invoice of his entire life before God, what he is saying is, God if any of this is true and I'm unaware of it, show me!

 
ILL> I've told you this before but years ago I read the fantastic book by two NY Times writes entitled, "The Leadership Secrets of Billy Graham" They looked at the Graham organization and asked what made it so successful. One of the things was billy would read and pray over the review of his crusades and ask God if anything was true. 
APP> You see, this takes humility. "Humility is to make a right estimate of one's self."- Charles Spurgeon 
APP> A humble person receives truth regardless of the one speaking it. 
3) Trust the judge.
In this Psalm we see a description of God's character appear many times, v6,v8,v11. That God is a God who judges.

 

"19 Beloved, never avenge yourselves, but leave it to the wrath of God, for it is written, "Vengeance is mine, I will repay, says the Lord." 20 To the contrary, "if your enemy is hungry, feed him; if he is thirsty, give him something to drink; for by so doing you will heap burning coals on his head." 21 Do not be overcome by evil, but overcome evil with good." – Romans 12:19-21
APP> God's love by its very nature leads him to hate wickedness. 
"3 Do you suppose, O man—you who judge those who practice such things and yet do them yourself—that you will escape the judgment of God? 4 Or do you presume on the riches of his kindness and forbearance and patience, not knowing that God's kindness is meant to lead you to repentance? 5 But because of your hard and impenitent heart you are storing up wrath for yourself on the day of wrath when God's righteous judgment will be revealed." Romans 2:3-5

 
APP> Don't mistake God's patience with passivity. 
CLOSE> In reality, when it comes to being slandered… there is only on perfect an innocent man…. 
"But if when you do good and suffer for it you endure, this is a gracious thing in the sight of God. 21 For to this you have been called, because Christ also suffered for you, leaving you an example, so that you might follow in his steps. 22 He committed no sin, neither was deceit found in his mouth. 23 When he was reviled, he did not revile in return; when he suffered, he did not threaten, but continued entrusting himself to him who judges justly. 24 He himself bore our sins in his body on the tree, that we might die to sin and live to righteousness. By his wounds you have been healed. 25 For you were straying like sheep, but have now returned to the Shepherd and Overseer of your souls." 1 Peter 
Big Idea > When you are spoken against, speak to God.