SUMMER IN THE PSALMS | Week 3 | Psalm 3
How do we remain faithful in the midst of our fears and emotions? Psalm 3 shows us David's perspective in the midst of a dark moment in his life. How do we name the bad news in our lives, frame the what we know to be true and proclaim the good news about God in the midst of difficult times?
Join us this summer as we continue our journey through the Psalms!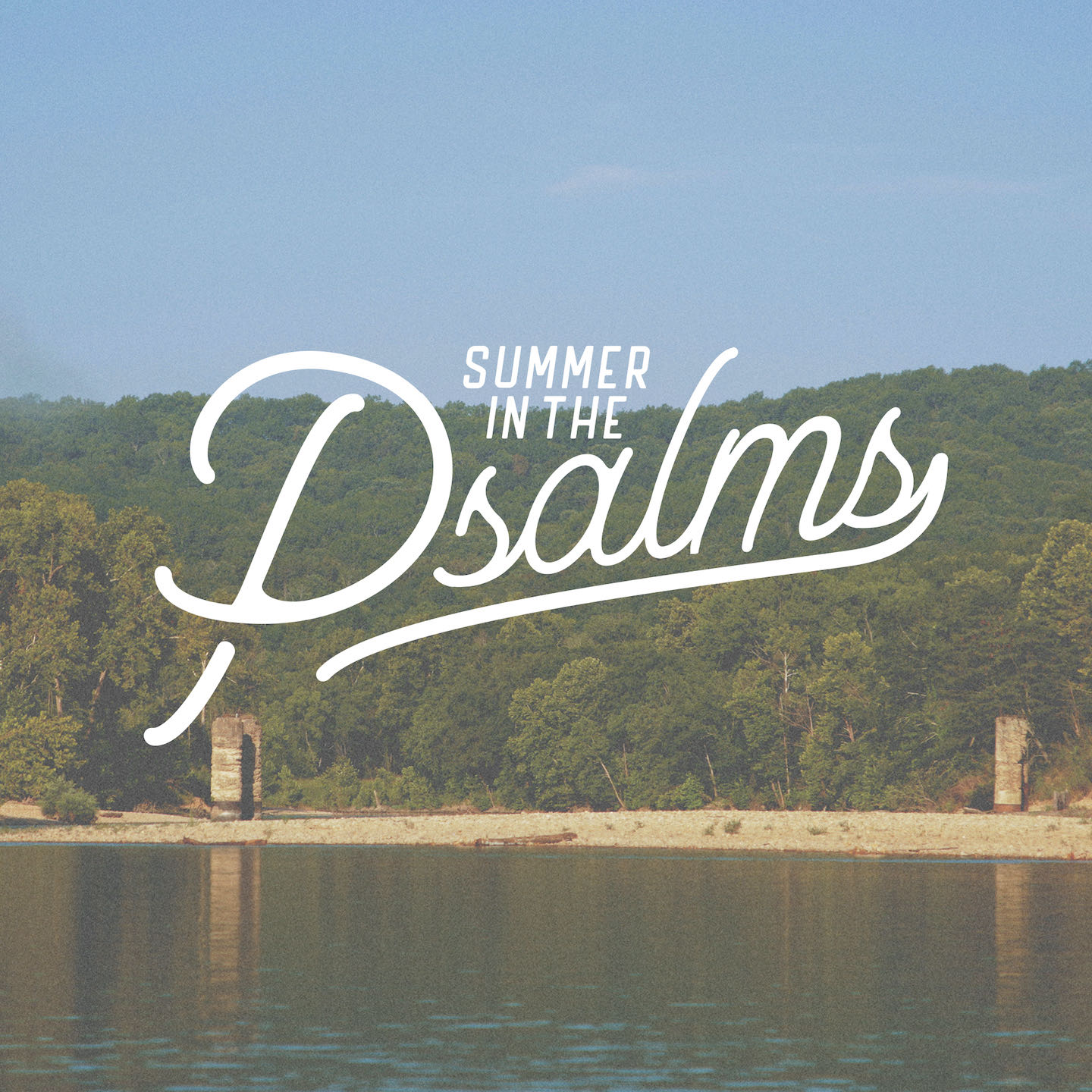 Date: July 11, 2021
Series: Summer in the Psalms
Watch the archived Facebook LIVE stream by clicking the button below!
THE REST OF THE SERMON | Summer in the Psalms | Week 3
Today we chat about how to stay faithful in the midst of fear and our emotions. Join us in Psalm 3 as we see how 'David on the run' cries out to God in the midst of his troubles!
Thank you so much for listening in here at West Side. We often say that we love the word of God because it points us to the son of God. We hope these messages encourage you and equip you to love Jesus more. We also want you to be apart of a local church, we believe these messages are only supplemental, being apart of a local church is essential. Blessings.
SERMON NOTES
Summer in the Psalms: Psalm 3:1-8
REVIEW: WE are continuing in our series through the Psalms! We have learned that Psalm 1 and Psalm 2 are the door way that teach us about the entire book, meditation and messiah! 
*ILL> Do you remember the very famous movie series, "The GodFather" by Francis Ford Copella? It's iconic on so many levels. One of the most famous scenes in the second movie is when the oldest son Fredo, sells out the family, Michale finds out and the last scene, "Fredo.. you break my heart.. I know it was you.." It's one of the most heart breaking Scenes in all of cinema! 
CONTEXT> It also give us a little insight into Psalm 3. Let's look at Psalm 3 in it's context: 
It's the first time we see the word "Psalm"

 

It's the first time we are given an author, David.

 

It's the first time that we are given context and back ground "When he fled from Absalom his son" we actually have quite the background here! 2 Samuel 15-18 please take time to read it essentially, Davids own son, rises up against him, starts and revolt, david flees, Adbsolum dies, it's tragic!

 
APP> Sure your not a king who has had a revolt but have you ever been betrayed by somebody that you love? Have you ever faced so much fear and anxiety that you couldn't sleep at night? Have you ever even said, "I don't think even God can do anything here" v2 The ESV Study Bible puts it this way: "The purpose, then, of the information in the title is to add concreteness: here is how David models geniuene faith in his dire straits, and readers can learn how to do the same in their." pg944
APP> "How can I remain faithful when I am so fearful and emotional?" 1) Name it 2) Frame it 3) Proclaim it 
Name it. v1-2

 
"v1 O LORD, how many are my foes!" What is David doing here? He is getting specific! He is talking to God about what is going on, these people who were for me are now against me!

 

v4 "I cried out to the LORD" David is going to God with his emotions and situation. That's not what we normally do…

 
Poor ways to engage our emotions: 
Venting our emotions.
Stuffing our emotions.

 

bowing to our emotions.

 

denying our emotions.
APP> But what do we see David doing? Praying! APP> Prayer is one of the primary ways to process our emotions! *ILL> Having our kids tell "Tell Daddy where it hurts?" 
Questions to help name it: 
Is this situational?
Is this relational?

 

Is this irrational?

 
2) Frame it. v3-6 
"But you, O LORD" Here we have an abrupt change in tone and theme! That is one of the most powerful things about anxiety… Anxiety takes a future possibility and makes it a present reality!
*ILL> I just recently read a fascinating book about Jeff Bezos and the Amazon brand entitled "Amazon Unbound" in it the author talks about in early 2001 known as the "dotcom crash" Amazons stock prices fell as low as $6 a share (now $3,600) the morning that the number came out, everybody was so nervous in the office and dreading Bezos arrival, what will he do, what will he say. He called a meeting, walked into the meeting, walked over to the white board and wrote in giant letters, "I AM NOT MY STOCK PRICES"
APP> In a way, that is what David is doing here. Anxiety lives and breathes in the question, "What if…?" APP> "I know" always beats "What if?" In verse 3 David reverses 3 things that he knows about God: 
3 Things David Knows about God:
God is my protector. "you are a shield" interesting the normal word for shield is ma.gen but one translator says that it's better translated Magan. The difference is a FULL body shield for the front lines of battle! "The psalms are prayers for those engaged in an ongoing spiritual conflict. No on else need bother even opening the book."- Christ in the Psalms, pg 6

 

God is my provider. "glory" this is a strange word to use but packed full of meaning! What is happening to David? Everything is getting stripped from him, his honor, his dignity, HIS IDENTITY! His identity is safe with God!

 

God is my preserver. "the lifter of my head" this is an ancient way of saying.. "you will sustain me God!"

 
How can we remain faithful when we are fearful and emotional? 
Name it

 

Frame it

 
3) Proclaim it. 6-8
" I will not be afraid…" This is a confident choice that david is making. It is an act of the will, this is what faith is!

 
APP> Confidence is God is a choice! David is declaring truth!
"salvation belongs to the LORD.." this is arguably one of the most important stamens in all of the bible.

 
*ILL> The name Jane Marczewski may not ring a bell, but her stage name, Nightbirde, has become famous overnight. The 30-year-old from Zanesville, Ohio, appeared on the 16th season of America's Got Talent in June, performing her original song "It's OK." 
The seemingly-impossible-to-impress Simon Cowell, with tears in his eyes, hit the coveted Golden Buzzer, leaping her forward to the live episodes. Two days later, "It's OK" was the top song on iTunes. The irony, though, is Nightbirde's life seems anything but OK. 
In 2017, Nightbirde first received the diagnosis we all dread: cancer. She learned she likely had six months to live as she began her battle with stage-three breast cancer. In 2018 she was declared cancer-free, but her celebration was short-lived. Just a few months later she began a second battle with cancer, facing single-digit chances of survival. If fate didn't already seem to be against her, the battle became all the more lonely when her husband of five years left her. She went on alone—winning this second battle in July 2020. 
On June 8, Nightbirde auditioned for America's Got Talent—captivating the audience and judges. After the song, she revealed her cancer was back and now in her liver, spine, and lungs. Host Terry Crews simply said, "You are the voice we all need to hear this year."
The world was captivated by how she could sing, "It's ok" when it wasn't ok"! 
She wrote this on her blog: When it comes to pain, God isn't often in the business of taking it away. Instead, he adds to it. He is more of a giver than a taker. He doesn't take away my darkness, he adds light. He doesn't spare me of thirst, he brings water. He doesn't cure my loneliness, he comes near. So why do we believe that when we are in pain, it must mean that God is far?
APP> Here is our application today…. 
"Let not your hearts be troubled. Believe in God; believe also in me." John 14:1