Summer Playlist: Psalm 121 | HELP
Have you ever asked for help? Have you ever been confronted with a problem that seems to have no solution? What do you do in those moments? Who or what do you look to for help? 
As we continue our journey through the Psalms of Ascent, we come to a song that the people of Israel would have sung on their journey to Jerusalem. This song focuses on who we look for help and why that matters. Join us in Psalm 121 as we see why God is more than qualified to be the only one we look to for help!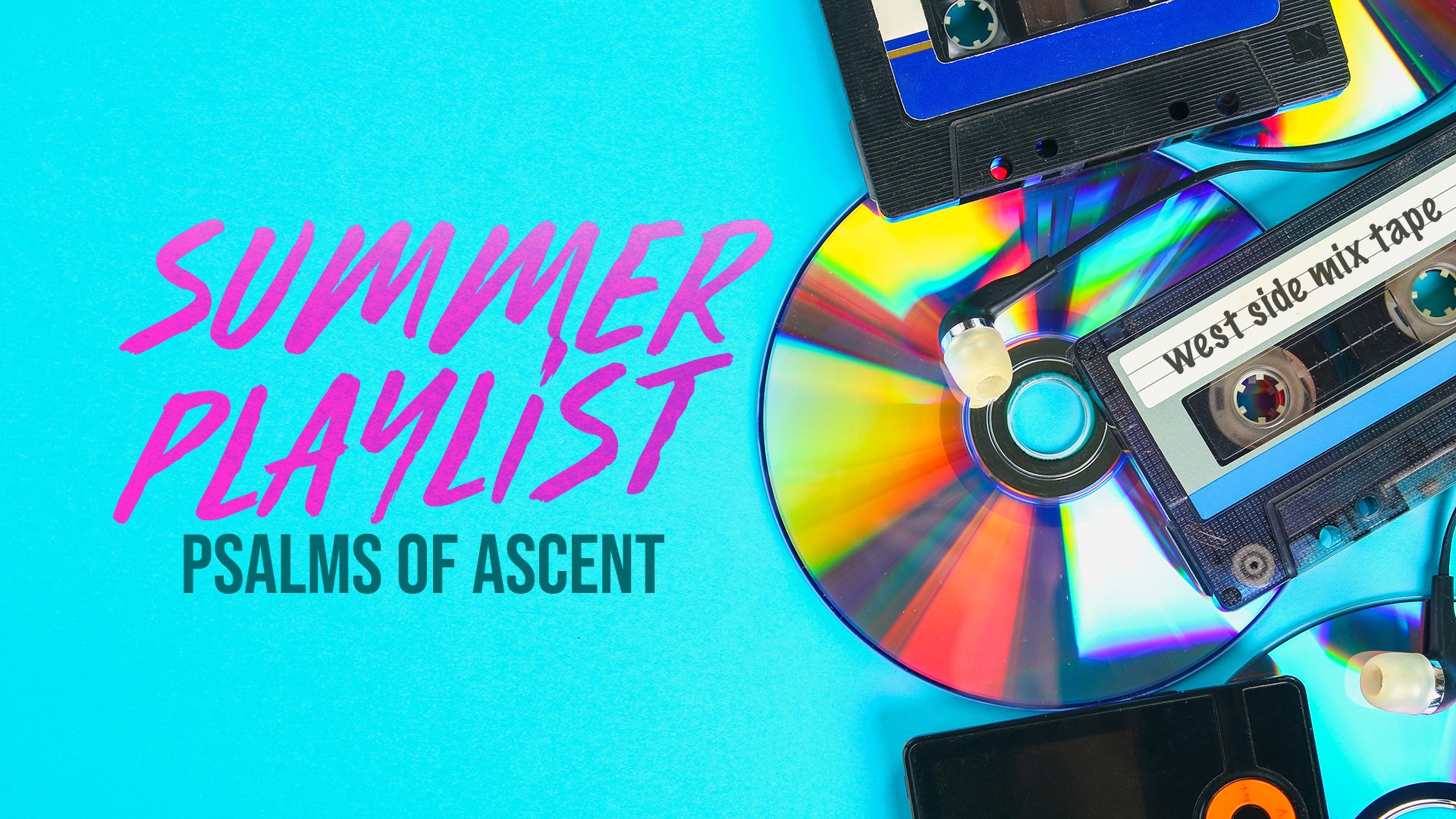 Date: June 6, 2019
Speaker:  Jason Jordan
Series: Summer Playlist: Psalms of Ascent
Watch the archived Facebook LIVE stream by clicking the button below!
Thank you so much for listening in here at West Side. We often say that we love the word of God because it points us to the son of God. We hope these messages encourage you and equip you to love Jesus more. We also want you to be apart of a local church, we believe these messages are only supplemental, being apart of a local church is essential. Blessings.
Sermon Notes
Summer Playlist: Psalm 121: "H.E.L.P!"
REVIEW> We continue is our series entitled "Summer Playlist" We learned last week about what is known as the "Psalms of Ascent". We learned about the journey that the people of Israel would take to Jerusalem for the feast's. (PIC) As they took this journey/pilgrimage they would sing these hymns. REVIEW> The physical journey in the Psalms of Ascent is a picture of our spiritual journey with Christ.
INTRO>  We have said that these Psalms are like sound tracks for our lives as well. Growing up anytime we took a road trip there as always one band I could count on listening to in the car with my Dad, The Beatles. They had a song entitled, "Help!" (PIC) John Lennon wrote the lyrics, "Help, I need somebody/ Help, not just anybody/ Help, you know I need someone, help/ When I was younger, so much younger than today/ I never needed anybody's help in any way/ But now these days are gone, I'm not so self assured /Now I find I've changed my mind and opened up the doors/ Help me if you can, I'm feeling down/ And I do appreciate you being round/ Help me get my feet back on the ground/ Won't you please, please help me/ And now my life has changed in oh so many ways/ My independence seems to vanish in the haze/ But every now and then I feel so insecure/ I know that I just need you like I've never done before." John Lennon actually said that the song was a "cry for help." He was in a very insecure stage in his life journey "When 'Help!' came out, I was crying out for help.  Most people think it's just a fast rock'n'roll song.  I didn't realize it at the time, I just wrote it at the time because I was commissioned to write it for the movie.  But later, I knew I really was crying out for help.  It was my fat Elvis period…I was crying out for help."
CONTEXT> Long before the Beatles had their hit album and movie, the people of Israel of were singing "Help!" In Psalm 121. This is the second of the 15 and it is placed appropriately. After starting the journey in 120, now the pilgrims ask God for Help in this journey. Calvin — "The psalmist is reflecting a condition which is common to believers, that even though we know our help is in the Lord, even though we know the Lord is our source of security, when danger surrounds us we tend to look here and there and everywhere but the Lord for our security. And so in God's kindness He has the psalmist ask this very question so that we may ponder where our trust really is and make sure that it is securely placed in the only place of confidence."
APP> When approaching this text I wanted to be as helpful as I could, there aren't to many ways to break the text down, its very simple, 8 verses with 4 stanzas, the word help also has 4 letters in it. I like sometimes when we talk about God's "H.E.L.P" So today I want to go old school and break down an acronym "H.E.L.P". APP> So what is God's HELP like?
Big Idea> God's H.E.L.P is Heavenly, Eager, Loving and Powerful.
H

.E.L.P

– HEAVENLY. v1-2
"I lift my eyes to the hills" many scholars agree that this is probably the mountains around Jerusalem. This person is in a far away place and it looking to the mountains.
"My help comes from the LORD who made heaven and earth.." Wow.. what a verse! The psalmist is saying here that his help comes not from creation itself but rather the creator. My help doesn't come from the mountains but rather from the God who made the mountains!
*ILL> For the past couple of years we have been on a journey with our son Roman and his eye. He has had two surgeries. When we are there in the doctors office and they tell you everything you start to get unsettled, thinking "this is my son here" Then I remember looking around the room, seeing all of these diplomas on the wall. These are credentials.
APP> God's credentials are seen in creation. If God can handle creation he can handle your situation. Salvation comes from outside of us, not inside of us!
2) H.E.L.P- EAGER. v3-4
"Behold he who keeps Israel will neither slumber or sleep" I love this verse! Anytime the Bible says "Behold" you need you

"get ready!"

Most Scholars agree that this Psalm was recited or sung at night right before bed.
APP> Think about it, when are you the most vulnerable, the most defenseless… is when you sleep. "In peace I will both lie down and sleep; for you alone, O LORD, make me dwell in safety." Psalm 4:8 APP> You are not self sustaining. You need sleep, you have to stop, God IS self sustaining, he never stops. He is always there and ready!
"Pagans conceived of their gods as sometimes sleeping, but the God of Israel is unlike any other god- he does not need to eat or sleep.He is always there to "help". He is the shepard of Israel who protects, guides and blesses his own sheep!"
Tremper Longman
*ILL> Hearing my kids cough at night, staying up at night. APP> God is like that!!! *ILL> Have you ever tried to help a child, "No! I want to do it"
APP> God is more eager to help than we are willing to ask for help.
3) H.E.L.P. – Loving v5-6
"The LORD is your shade on your right hand…" Did you notice the change in the narrative? The psalmist starts with in v1 "I lift my eyes" then " he will not let your foot be moved" then "he keeps Israel" then "he will be YOUR shade" Its becoming very personal now. The word "shade" is better related "Shadow".
APP> Think about that, God is like your shadow. Where is your shadow? It's close, beside you, all the time."God is closer to me than I am to myself" – St. Augustine APP> Many of us think that God saved us but doesn't really like us, that's not true! That he desires to even be in proximity with you! APP> "When I look at your heavens, the work of your fingers, the moon and the stars, which you have set in place, 4 what is man that you are mindful of him, and the son of man that you care for him?" Psalms 8:3-4
"We know that God created the universe and has accomplished our eternal salvation. But we can't believe that he condescends to watch the soap opera of our daily trails and tribulations; so we purchase our own remedies for that. To ask him to deal with what troubles us each day is like asking a famous surgeon to put iodine on a scratch. But psalm 121 says that the sam faith that works in the big things works in the little things. The God of Genesis 1 who brought light out of darkness is also the God of this day who guards you from every evil." Eugene Peterson, pg44
APP> You are not an inconvenience to Jesus, you are important.
4) H.E.L.P– Powerful. v7-8
"The LORD will keep your going out and your coming in from this time forth and forever more." There is a word in this Psalm that dominates it. It's the word "keep" used 7 times! What a comforting aspect and truth to know!
APP> Question, If you are a Christian, why did you wake up a Christian today? GOD DID THAT! Philippians 1:6! "Now to him who is able to keep you from stumbling and to present you blameless before the presence of his glory with great joy," Jude 1:24
APP> God not only saves us but he sustains us!
Big Idea> God's H.E.L.P is Heavenly, Eager, Loving and Powerful.
Questions for the road:
Who or what do you first turn to in a crisis?
When is the last time you asked somone for help?
Do you really believe that God cares?