Summer Playlist: Psalm 131 | Humility and Hope
What is humility? Is it thinking less of yourself? Is it thinking of yourself less? Is humility the same a humiliation? How does humility play into the lives of us as believers in 2019? Join us in Psalm 131 as we continue our journey through the Psalms of Ascent and see how where we place our hope can lead us toward humility.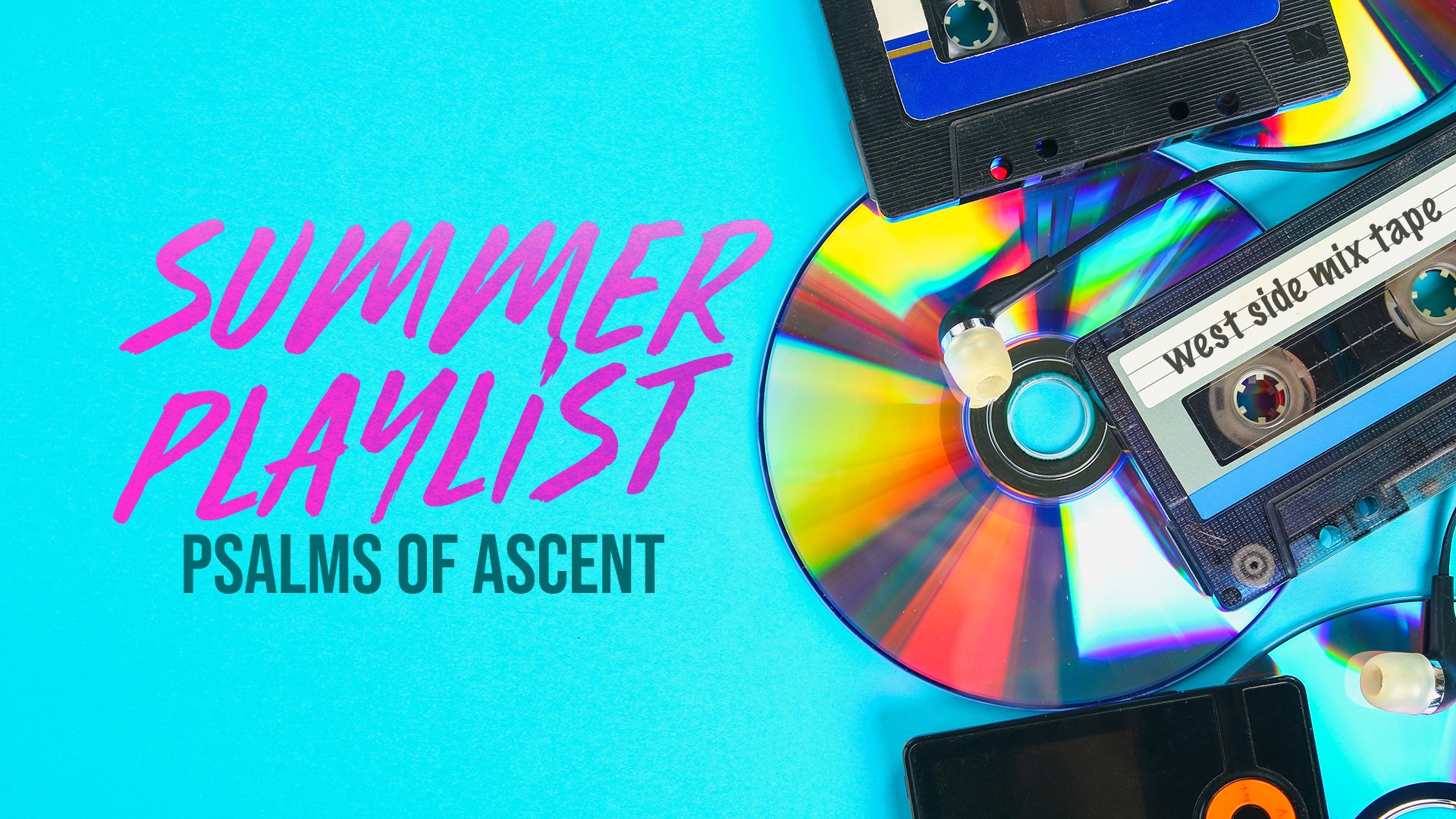 Date: August 18, 2019
Speaker:  Jason Jordan
Series: Summer Playlist: Psalms of Ascent
Watch the archived Facebook LIVE stream by clicking the button below!
Thank you so much for listening in here at West Side. We often say that we love the word of God because it points us to the son of God. We hope these messages encourage you and equip you to love Jesus more. We also want you to be apart of a local church, we believe these messages are only supplemental, being apart of a local church is essential. Blessings.
Sermon Notes
Summer Playlist: Psalms of Ascent – Psalm 131
INTRO> Our week at the Jordan home has been like many of yours with school starting. Andie Grace started kindergarten. As we have been talking about in our home how are kids are growing up and going to school, our youngest Piper has contributed to the conversation. I told Andie Grace the other day, "You are growing up so fast!" to which Piper said, "Im grow'd up too!" You are? "yes.. I eat my dinner and my mussels get bigger. I no have a Sassy… I go pee pee on da potty… I getting big!"
CONTEXT> The phrase growing up, changing.. there is a word that summarizes it, maturity. David is ascribed to be the author of this Psalm and Davis is using that very analogy, an analogy of a baby, a child. David is saying that a picture of my Journey with you God is like that of a baby growing up. This is an analogy that is used all through scripture, like Child Development but Disciple Development:
A Disciple's Development:
We are born again. John 3:1-14
We progress in our diet. 1 Corinthians 3:1-4
We learn self- control. Galatians 4:3
We understand right and wrong. Ephesians 4:14
We are disciplined as God's children Hebrews 12:3-17
We are taught to trust like children. Matthew 18:1-4
"At that time the disciples came to Jesus, saying, "Who is the greatest in the kingdom of heaven?" And calling to him a child, he put him in the midst of them and said, "Truly, I say to you, unless you turn and become like children, you will never enter the kingdom of heaven. Whoever humbles himself like this child is the greatest in the kingdom of heaven." – Matthew 18:1-4
APP> If David uses this Analogy of a content baby that has learned trust and Jesus uses this same principle and tells us to humble ourselves then this is an important principle for us to grasp on this journey, this pilgrimage.
Big Idea> Learning to trust God means letting go of pride.
Pride is placing yourself in God's position.
Two types of Pride:
Superior "They need me…."
Inferior "Nobody needs me…. " *Spurgeon pride=weed
APP> In this Psalm David gives us two handles if you will, to navigate this truth 1) Humility 2) Hope
Humility. v1-2
There are two things here in these two verses that we have to take one at a time as they expand the idea of humility.
Humility is aware of pride. " O LORD my heart is not lifted up,, my eyes." David seems to be a very self aware person doesn't he. Look at the words.. the heart, the eyes.. . A truly humble person is more aware of their bent towards pride than they are the presence of their humility. "the heart" in Hebrew understanding was the seat of emotions. Proverbs 4:23.. "From the overflow of the heart the mouth speaks…" Matt 12:34

Words are a window into our hearts.
Pride filled phrases:
"Those kind of people…."
"People just don't get me…."
"Nobody's gonna tell me how to live my life…"
"I'm just unlovable…"
B.   Humility is a process. "like a weaned child" Obviously I don't speak to this from experience but as a witness. I remember witnessing this when my wife dealt with this. Fussy kid, cranky kid, schedule is all crazy. It's a fantastic picture of discipleship!
"like a weaned child WITH it's mother" Wow, some of you know how powerful this imagery is. It's a child that has been nursing, is no longer nursing but is able to be held by the mother and not freak out. APP> This is a picture of contentment. "I am not saying this because I am in need, for I have learned to be content whatever the circumstances. I know what it is to be in need, and I know what it is to have plenty. I have learned the secret of being content in any and every situation, whether well fed or hungry, whether living in plenty or in want. I can do all this through him who gives me strength." Philippians 4:11-13
APP> But we aren't like that are we? Do you know what we are like? We are like Dorthy from Wizard of Oz (PIC) She wants to be over the rainbow not in Kansas… so goes to Oz.. and wants to go back!
APP> Contentment is not contingent on circumstances.
Big Idea> Learning to trust God means letting go of pride.
2) Hope. v3
" O Israel, hope in the LORD" – notice the phrasing… "hope in"
APP> The question is not, "Do you have hope?" The question is, "What is your hope in?"
APP> Your marriage? Your future marriage, your money? Your future job?
APP> Hope is what you hold onto to get you through. *ILL> Victor Frankl, world renowned clinical cytologist. Was captured and sent to Auschwitz, Mans search for meaning. He said the death rates would rise around Christmas and New Year, they always knew he was close to death, those who smoked all their cigarettes. They threw in the towel.
Close> "Put not your trust in princes, in a son of man, in whom there is no salvation. When his breath departs, he returns to the earth; on that very day his plans perish.  Blessed is he whose help is the God of Jacob, whose hope is in the Lord his God,  who made heaven and earth, the sea, and all that is in them, who keeps faith forever;  who executes justice for the oppressed, who gives food to the hungry." Psalm 146:3-7
Big Idea> Learning to trust God means letting go of pride.
Questions for the Road:
When is the last time you asked another person about your own pride?
Are you lusting for new circumstances?
What are you holding onto?