THE PSALMS | Week 4| Psalm 75:1-10
What does it mean to live in victory? Where is God when we're in the midst of hard times? 
We believe that God fights for us so that we don't have to, and better yet, He's ALWAYS present and at work in our lives! So join us in Psalm 75 as we see how we can share in the victory that God gives to us in Jesus Christ!
It's all about Jesus!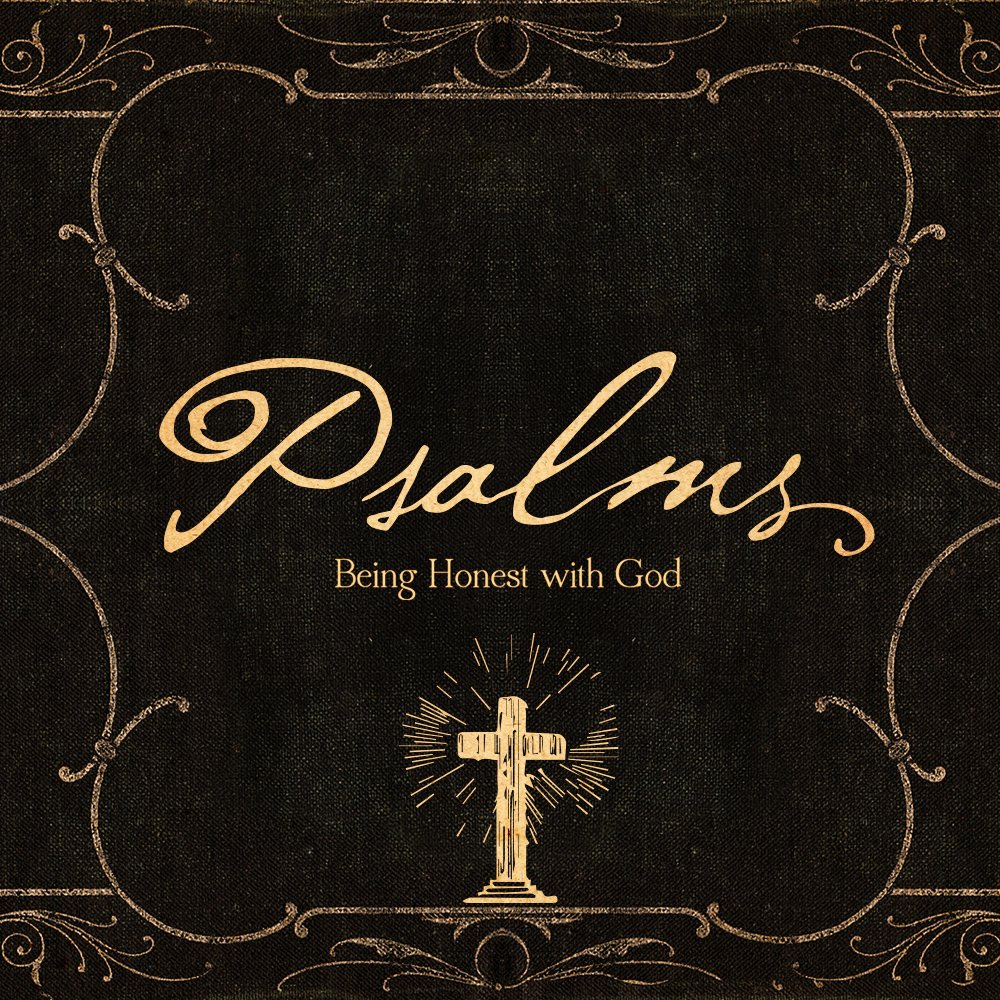 Date: May 17, 2020
Speaker:  Tyler Saxton
Series: The Psalms
Watch the archived Facebook LIVE stream by clicking the button below!
Thank you so much for listening in here at West Side. We often say that we love the word of God because it points us to the son of God. We hope these messages encourage you and equip you to love Jesus more. We also want you to be apart of a local church, we believe these messages are only supplemental, being apart of a local church is essential. Blessings.
Sermon Notes
Psalm 75 |
Intro: Mother's Day last week. Back in the Psalms: Being Honest With God. Psalms of Asaph. Last week we saw how we can have Confidence in a Crisis because of Christ. This week we are going to be looking at what it is to Live in Victory.
Context of Israel. Psalm 74 is a cry for deliverance. Psalm 75 is a cry of victory. Context is from Isaiah 10:5-19, 30:27-33, 37:21-29. During the time of Hezekiah, God saved the people of Israel from the Assyrians and their king, Sennacherib, when he tried to invade the tribe of Judah.
Isaiah 37:21-22 | Isaiah 30:29-32
Living in Victory. (1Cor 15:54-58)When the perishable puts on the imperishable, and the mortal puts on immortality, then shall come to pass the saying that is written: "Death is swallowed up in victory." "O death, where is your victory? O death, where is your sting?" The sting of death is sin, and the power of sin is the law. But thanks be to God, who gives us the victory through our Lord Jesus Christ. Therefore, my beloved brothers, be steadfast, immovable, always abounding in the work of the Lord, knowing that in the Lord your labor is not in vain.)
Big Idea: God fights for me, so I don't have to.
—————————————————————————————
1) Start with Thanks. v1 (Before he even addresses the subject he starts with thankfulness to God.) Like when an actor wins an Academy Award.
"we recount your wondrous deeds" (what wondrous deeds?)
Asaph is Jewish, descended from Levi. He would have known the stories! Egypt, The Exodus, Battle after Battle claiming the God-Promised lands throughout what would become Israel. (Deut 8) And now he's adding to this list, because God has delivered them again!
It's so easy to get caught in the hurry of the future and of the now.
App>> Remembering the past makes us thankful for the present.
Some of you have been through the WRINGER with financial hardships, emotional damages, relational struggles, trials, sicknesses, loss of loved ones and more, and you have SEEN GOD move in your life and take you by the hand as you journey through those seasons. When you are faced with trials, do you start with 'thanks?' Do you remember what God has done?
ILL>An article from Desiring God written by a former addict says this about 'remembering the past.'
—————————————————————————————
2) Stifle Pride. v4-7
Context/ God is speaking here (through Asaph.)
ILL> On January 15 2009 US Airways flight 1549 left New York's LaGuardia Airport around 3:30pm headed to Charlotte, North Carolina when a flock of birds were sucked into the plane's engine forcing it to crash land on the Hudson River. This tragedy ended with just a few injured and no loss of life and became infamously known as 'The Miracle on the Hudson.' Ten years later, (last January,) the passengers and crew of that flight reunited to celebrate not just their survival, but all of the first responders, tugboats and vehicle ferries that came to their rescue once their plane was on the river. (quote)
God says 'Don't boast, don't raise your trumpets to celebrate yourself or resist correction/guidance.
Proverbs 21:4 says "Haughty eyes and a proud heart are a lamp of the wicked."
A 'prideful Christian' is an oxymoron. They were prideful and needed saving. We are prideful and we've been saved!
Saint Augustine: 'Pride is the mother of sin, for she is pregnant with all the rest.'
App> We are Humble.
What does humility look like?
Acknowledging the problem.
Admitting you're wrong.
Absorbing the blow.
Applying what you learn.
APP> The only way to remove pride from your life is to remove yourself from the center of your life.
—————————————————————————————
3) Submit to God. v7-8 If there is a word that doesn't spark joy in 2020, it's 'submission.' (wives, laws, money, quarantine,)
Asaph says in verse 7 "it is God who executes judgement… not us."
Proverbs 22:4 "The reward for humility and fear of the LORD is riches and honor and life."
Commentators refer to this cup as 'the cup of God's wrath.'
And in Revelation 16:17-19 we see the consequences for those nations who do not submit God. "The seventh angel poured out his bowl into the air and a loud voice came out of the temple, from the throne, saying, 'it is done!' And there were flashes of lightning, rumblings, peals of thunder and a great earthquake such as there had never been since man was on the earth. The great city was split into three parts, and the citifies of the nations fell, and God remembered Babylon the great, to make her drain the cup of the wine of the fury of his wrath…"
Swirling language, but the message is clear, where there is no repentance, there is God's wrath.
App> God fights for me.
Romans 12:18-21 "If possible, so far as it depends on you, live peaceably with all. Beloved, never avenge yourselves, but leave it to the wrath of God, for it is writte, 'Vengeance is mine, I will repay, says the Lord.' To the contrary, 'if your enemy is hungry, feed him; if he is thirsty, give him something to drink; for by doing so you will heap burning coals on his head.' Do not be overcome by evil, but overcome evil with good."
—————————————————————————————
4) See Jesus. v9-10
"But I will declare it forever; I will sing praises to the God of Jacob. All the horns of the wicked I will cut off, but the horns of the righteous shall be lifted up."
We know how this was accomplished.
In the midst of a great need, Jesus was thankful to the Father
In the midst of temptation Jesus rebuked pride and
in the midst of the garden he submitted himself to God's will 'if at all possible let this cup pass from me, yet not my will by yours be done.'
'There, at Golgotha, our Savior drained God's cup of burning anger down to the dregs. God poured out his wrath, full strength, undiluted, onto his Son. Paul summarizes the meaning of this great event, "For our sake he made him to be sin who knew no sin, so that in him we might become the righteousness of God" (2 Corinthians 5:21). Jesus drank the cup of God's wrath for us so that he could extend the cup of God's fellowship to us. It might include suffering, but not wrath. We don't get wrath anymore — now we get God. We get the sweet, satisfying reality of his eternal fellowship in Jesus Christ, through the Holy Spirit. This is the cup we drink now and forever. This is the cup that we offer to those who don't know him yet, imploring them in God's mercy, Come, drink this cup with us because Jesus drank that cup for us.'
-Pastor Steven Lee | Minnesota
App> We are Saved
Conclusion:
What has God done in your life, and how can that spur you to thankfulness?
Are you prideful? How does that show itself in your life?
Where am I not submitting to God in my life?
Do I TREASURE Jesus?
BIG IDEA>> God fights for me, so I don't have to.
100 years later, here comes Nebuchadnezzar…
Daniel 4:29-30 "At the end of the twelve months he was walking on the roof to the royal palace of Babylon, and the king answered and said 'Is not this great Babylon, which I have built by my mighty power as a royal residence and for the glory of my majesty?…"