THE PSALMS | Week 5| Psalm 76:1-12
What are you afraid of?
In the midst of a pandemic many of us may fear our environment, a virus, those around us and much more. What does the Bible teach us about our fears?
This week, we look at another Psalm of Asaph and see how we can choose what to do with and how to direct our fears. Join us in Psalm 76 as we continue on our journey of being honest with God and discover how the Bible really is all about Jesus.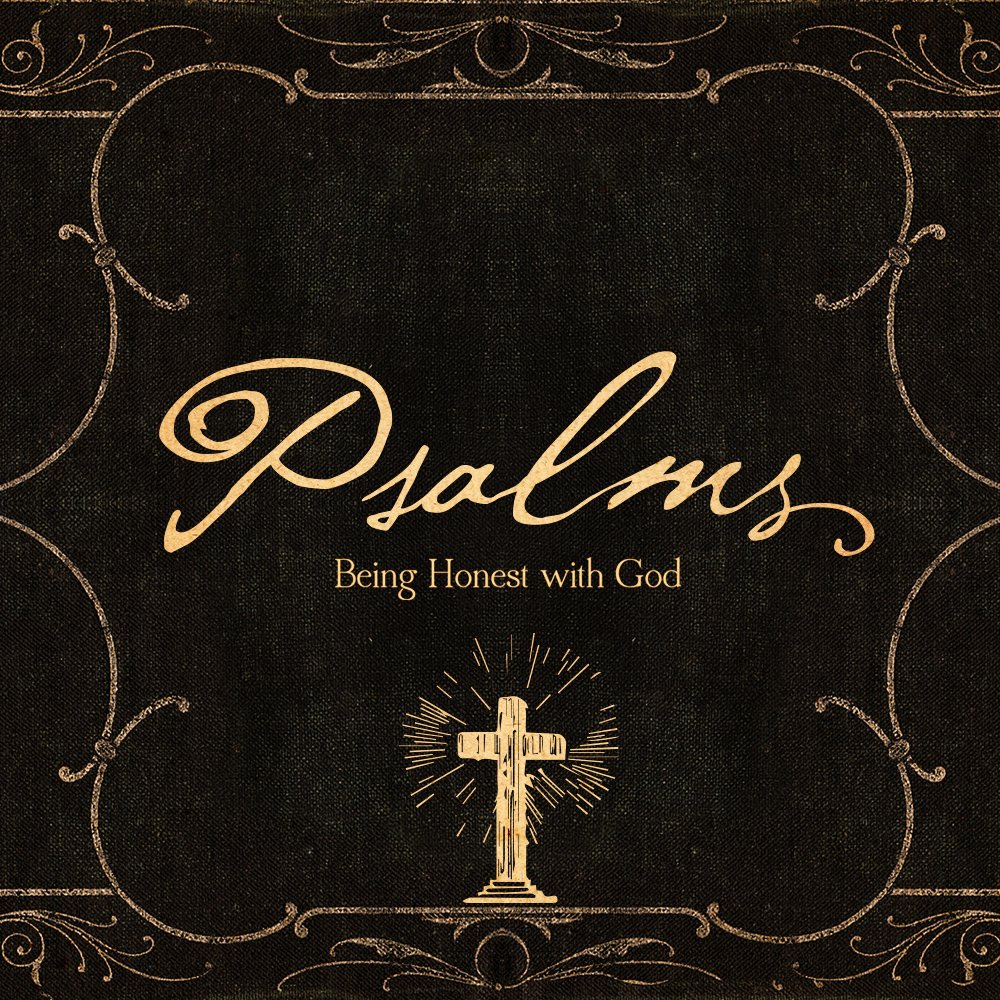 Date: May 31, 2020
Speaker:  Jason Jordan
Series: The Psalms
Watch the archived Facebook LIVE stream by clicking the button below!
Thank you so much for listening in here at West Side. We often say that we love the word of God because it points us to the son of God. We hope these messages encourage you and equip you to love Jesus more. We also want you to be apart of a local church, we believe these messages are only supplemental, being apart of a local church is essential. Blessings.
Sermon Notes
Honest with God- Psalm 76- "Fearing Man vs Knowing God"
INTRO> The year was 1933, the US economy was at it lowest point, Adolf HItler had just become chancellor of Germany and the US had elected it's 32 president of the United States, Franklin Delano Roosevelt. On March 4th, 1933, he gave his inaugural address and thundered the very famous words to the nation, "So, first of all, let me assert my firm belief that the only thing we have to fear is…fear itself…
CONTEXT> That leads us into Psalm Psalm 76. We know that the background of this Psalm is found in 2 Kings 18-19. Hezekiah is king of Israel and he is a good king the Bible says. Assyria comes along like a bully trying to empty Israels pockets of all their lunch money.. The Assyrian messenger asks this question in 2 Kings 18:19-21 "Who do you trust?" Hezekiah's first response is to pray to God and God answers him, tells him he will save Israel and God sends out an avenging angel that kills 185,000 Assyrians!
APP> When we take that context into consideration it opens up this Psalm for us! Hezekiah is literally facing fear and it looks like 185,000 soldiers and their king. You see, the thrust of this Psalm deals with fearing man. The Bible has a lot to say about the fear of man,  Proverbs 29:25 "The fear of man lays a snare, but whoever trusts in the LORD is safe."
Big Idea > Knowing God frees me from fearing man.
Know God.
Psalm 76:1-6 "In Judah God is known; his name is great in Israel. 2 His abode has been established in Salem, his dwelling place in Zion. 3 There he broke the flashing arrows, the shield, the sword, and the weapons of war. Selah.
– It's important to note where God is said to be known "Judah, Israel"
– His dwelling place is in Zion and Salem.
– These are God's covenant people in his covenant place.
APP> There is a profound difference in knowing about God and knowing God.
APP> The difference is how we respond to what we know about God.
"How can we turn our knowledge about God into knowledge of God? The rule for doing this is simple but demanding. It is that we turn each Truth that we learn about God into matter for meditation before God, leading to prayer and praise to God." ― J.I. Packer, Knowing God
ILL> Romand and the Rabbit, Knowing skinning vs actually skinning
APP> Information + Application = Transformation
2) Know that no one compares to God.
Psalm 76:4-6 "Glorious are you, more majestic than the mountains full of prey. 5 The stouthearted were stripped of their spoil; they sank into sleep; all the men of war were unable to use their hands. 6 At your rebuke, O God of Jacob, both rider and horse lay stunned."
APP> Fear forces you to focus only on what is right in front of you.
APP> This is seeing the creator behind the creation. Romans 1
3) Know the fear of God.
Psalm 76:7-12 "7 But you, you are to be feared! Who can stand before you when once your anger is roused? 8 From the heavens you uttered judgment; the earth feared and was still, 9 when God arose to establish judgment, to save all the humble of the earth. Selah  "10 Surely the wrath of man shall praise you; the remnant of wrath you will put on like a belt. 11 Make your vows to the Lord your God and perform them; let all around him bring gifts to him who is to be feared, 12 who cuts off the spirit of princes, who is to be feared by the kings of the earth."
– Fear 4x right here in these verses
– We are told over 300x in the Bible to "Fear God"
– Isaiah 8:12-13 "12 Do not call conspiracy all that this people calls conspiracy, and do not fear what they fear, nor be in dread. 13 But the Lord of hosts, him you shall honor as holy. Let him be your fear, and let him be your dread."
APP> Fearing God is viewing God rightly. Think being in Awe vs being Afraid.
APP> Fear = Authority = Obedience.
– Do you say yes to things when you should say no?
– Do you manipulate to avoid conflict or hard conversations?
– Do you obsess over affirmation and feedback from people?
– Do you feel anxiety, shame or guilt after a conversation?
"We fear man so much, because we fear God so little." – William Gurrnall
APP> I know what some of you are thinking, "Pastor Jason, but what about the NT, what about Jesus?" In Matthew Chapter 10, Jesus is sending out his Apostles to minister the good news, he tells them many things and one of them is a warning about "fearing man". "28 And do not fear those who kill the body but cannot kill the soul. Rather fear him who can destroy both soul and body in hell.[h] 29 Are not two sparrows sold for a penny? And not one of them will fall to the ground apart from your Father. 30 But even the hairs of your head are all numbered. 31 Fear not, therefore; you are of more value than many sparrows. 32 So everyone who acknowledges me before men, I also will acknowledge before my Father who is in heaven, 33 but whoever denies me before men, I also will deny before my Father who is in heaven."
-Jesus here connect this idea of fear of man and being "Known"
APP> I don't have to fight for significance, value and worth because God has revealed how significant and valuable the relationship is in Jesus Christ.
APP> I can resist the fear of man by resting in the fact that I am known by God.
*ILL> My insecurities, Courtness opinion.
Big Idea > Knowing God frees me from fearing man.