The Upper Room – Week 3 – Healthy in Community
This week in our series "The Upper Room" we see what it looks like to Love One Another. As we look in John 13: 31-38, we see that there are four points when it comes to Love. We find that Love is not a feeling, but a commandment, and that we cannot love until we first receive love from Jesus!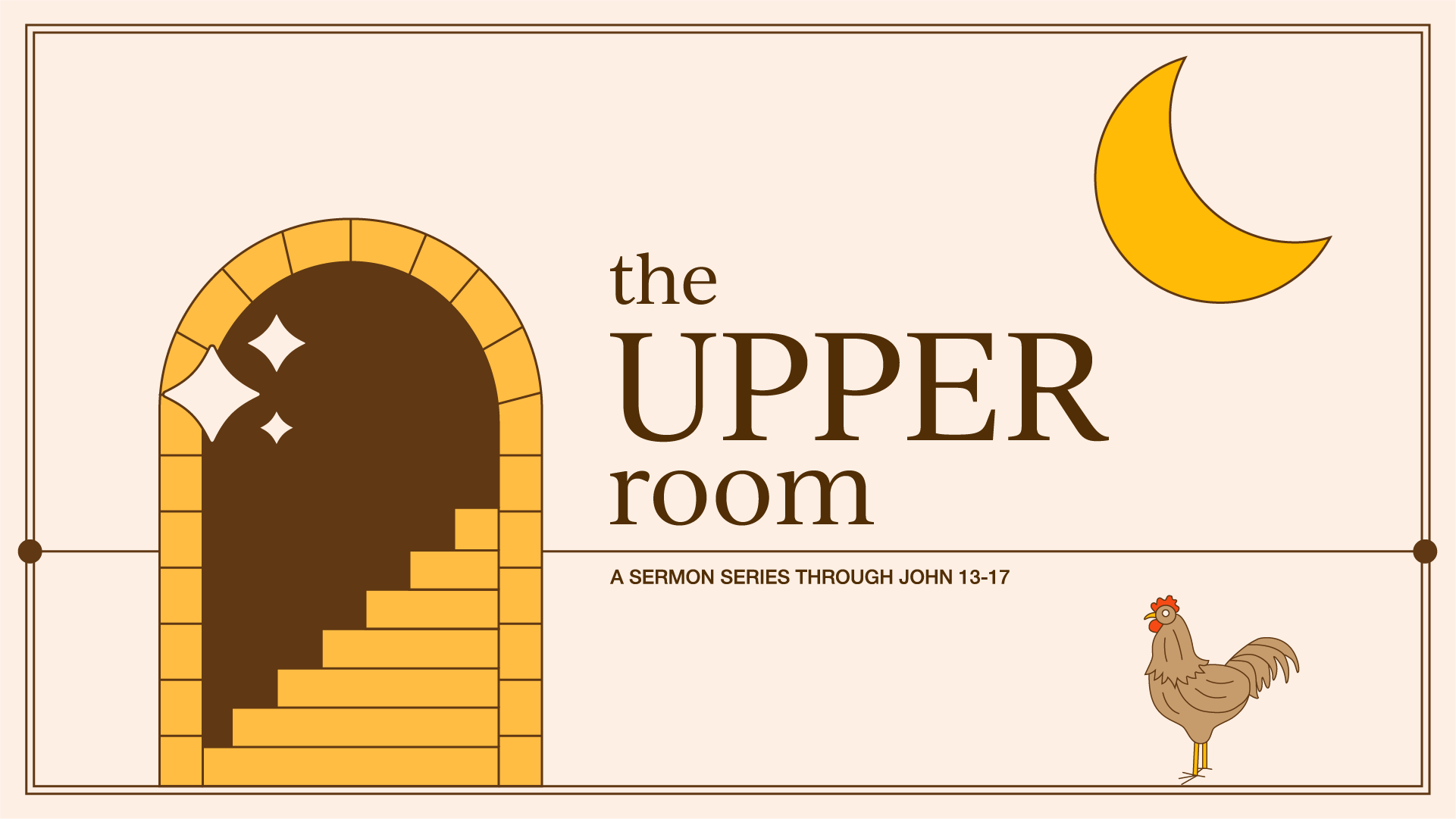 Date: October 10, 2022
Series: The Upper Room
Watch the archived Facebook LIVE stream by clicking the button below!
Thank you so much for listening in here at West Side. We often say that we love the word of God because it points us to the son of God. We hope these messages encourage you and equip you to love Jesus more. We also want you to be apart of a local church, we believe these messages are only supplemental, being apart of a local church is essential. Blessings.
SERMON NOTES
The Upper Room Series: John 13:31-38 "Healthy in Community"
REVIEW> We are basically answering this question in this series, "What are the marks of an upper room disciple?" 
INTRO> As the second century of Christianity began to unfold, the faith had spread throughout the Roman Empire—particularly to some of its great cities, like Rome and Carthage in North Africa. In Carthage rose up a theologian and now a church father known named Tertullian. He has become like the first "defender" of the Christian faith. Christianity was so new at the time, it was the small filling that then blew up. At t his time Christianity is legal and Tertullian publishes what is now known as "The Apology" and in it he is giving a moral and social defense of Christianity. But there is a section in it, where he explains what makes Christianity so attractive, and why its spreading so fast… "It is mainly the deeds of a love so noble that lead many to put a brand upon us. See how they love one another, they say, for they themselves are animated by mutual hatred; how they are ready even to die for one another, they say, for they themselves will sooner put to death (The Apology, ch. 39)."
APP> I did a Facebook Pol and asked "What are Christians most known for by Non-Christians?"
judgmental

 

intolerant

 

Gossip

 

Hypocrites

 

Divisive

 
CONTEXT> In these few verses Jesus gives us a crystal clear picture of what the defining mark of Christians is, he says it in v34-35. 
Big Idea > Upper Room disciples live healthy in community by loving one another. 
APP> The problem is, when I say that, everyone already thinks that they are doing that. Jesus is the picture of the perfect human life. 
Love sets boundaries. v31
"When he had gone out, Jesus said, "Now…" Why is this so significant? Because Jesus doesn't say this when Judas is in the room, which is very significant, Now… did Jesus wash his feet? Yes… Did Jesus loves Judas?…. Yes…. Did Jesus has boundaries with Judas… It appears so to me… Why? Because Judas isn't a safe person…

 
APP> When setting healthy relational boundaries we must operate out of wisdom and not wounds. 
2) Love seeks God's greater glory. v31-33
"glory or glorified" used 5x! Now this verse is a little clunky and hard to understand, let's lean on somone smarter than us, Theologian Leslie Newbiggin says this, "The glory of God is manifest in the love which takes Jesus to the cross in a total offering of himself to the Father, and in the love of the Father who sustains the Son to the end of loving obedience." – The Light Has Come, pg 176
APP> Your relationship in the end, isn't about the relationship at all…. Bonhoffer put it this way…. ""Those who love their dream of a Christian community more than they love the Christian community itself become destroyers of that Christian community…They enter the community of Christians with their demands set up by their own law, and judge one another and God accordingly. It is not we who build. Christ builds the church. Whoever is mindful to build the church is surely well on the way to destroying it, for he will build a temple to idols without wishing or knowing it. We must confess he builds. We must proclaim, he builds. We must pray to him, and he will build."
APP> The point of your relationships is to point to Jesus. 
3) Love is not a feeling, it is a command. v34
This is really the heart of the passage. I want to spend a little more time on this verse and literally break it down phrase by phrase to understand what it means…

 
Why do we love? "A new command I give…"
Who do we love? "one another" "If I'm only willing to love the people who are nice to me, the ones who see things the way I do, and avoid all the rest, it's like reading every other page of the Bible and thinking I know what it says." Bob Goff
How do we love? "As I have loved you…"

 
APP> Love is YOU before ME. Love takes the first step. 
APP> You can't reflect Jesus' love until you have received Jesus' love. 
4) Love makes God visible. v35
"by this all people will know that you are my disciples, by the way that you love one another…" This is the great charge of the church!

 
APP> The world doesn't need another picture of power. The world needs another powerful picture of love! 
"No one has ever seen God; the only God, who is at the Fathers side, he has made him known." John 1:18
APP> Our love for one another leads people to the source of our love, Jesus. 
Application: 
Do you know what sticks out to me the most in these verses… it's the Little phrase that Jesus uses.. "Little Children." Remember John is writing this.. we know a lot about the Apostle John. He goes on to write other books in the Bible. John uses the phrase "little children" 7x in 1 John.

 

We know from history, what happened to each of the 12 disciples in this room.. they ALL die a martyrs death.. because of their love for Jesus. All die a martyrs death but one… John. He was persecuted and ordered to be boiled to death in a vat of oil.. he lives.. and is banished to Patmos.

 

The 4th-century theologian Jerome tells a story about the Apostle John. John was old and frail, unable to walk, so his disciples would carry him into the gathering of believers on the Lord's Day. Every week these were his words to the congregation: "Little children, love one another." This went on week after week, until at last, more than a little weary of these repeated words, his disciples asked him, "Master, why do you always say this?" "Because," John replied, "it is the Lord's command, and if this only is done, it is enough."
Application: 
What if the standard of love for one another at West Side depended on how loving I am to others? How loving would my church be?