Why He Came: Week 4/ 1 John 4:10
We continue our journey in discovering why Jesus came to the earth and come to the truth that Jesus came to reveal God's love. What is love? Is it an emotion or a feeling? Is it something we can tangibly access or is it something else entirely? Love is so much more than these things. 1 John 4:7 tells us that God is love. What does this mean and how does this affect your life in 2018? Join us in 1 John 4:10 as we search for these truths in our Advent series: Why He Came.
<script src="https://www.buzzsprout.com/103411/891963-why-he-came-week-4-1-john-4-10.js?player=small" type="text/javascript" charset="utf-8"></script>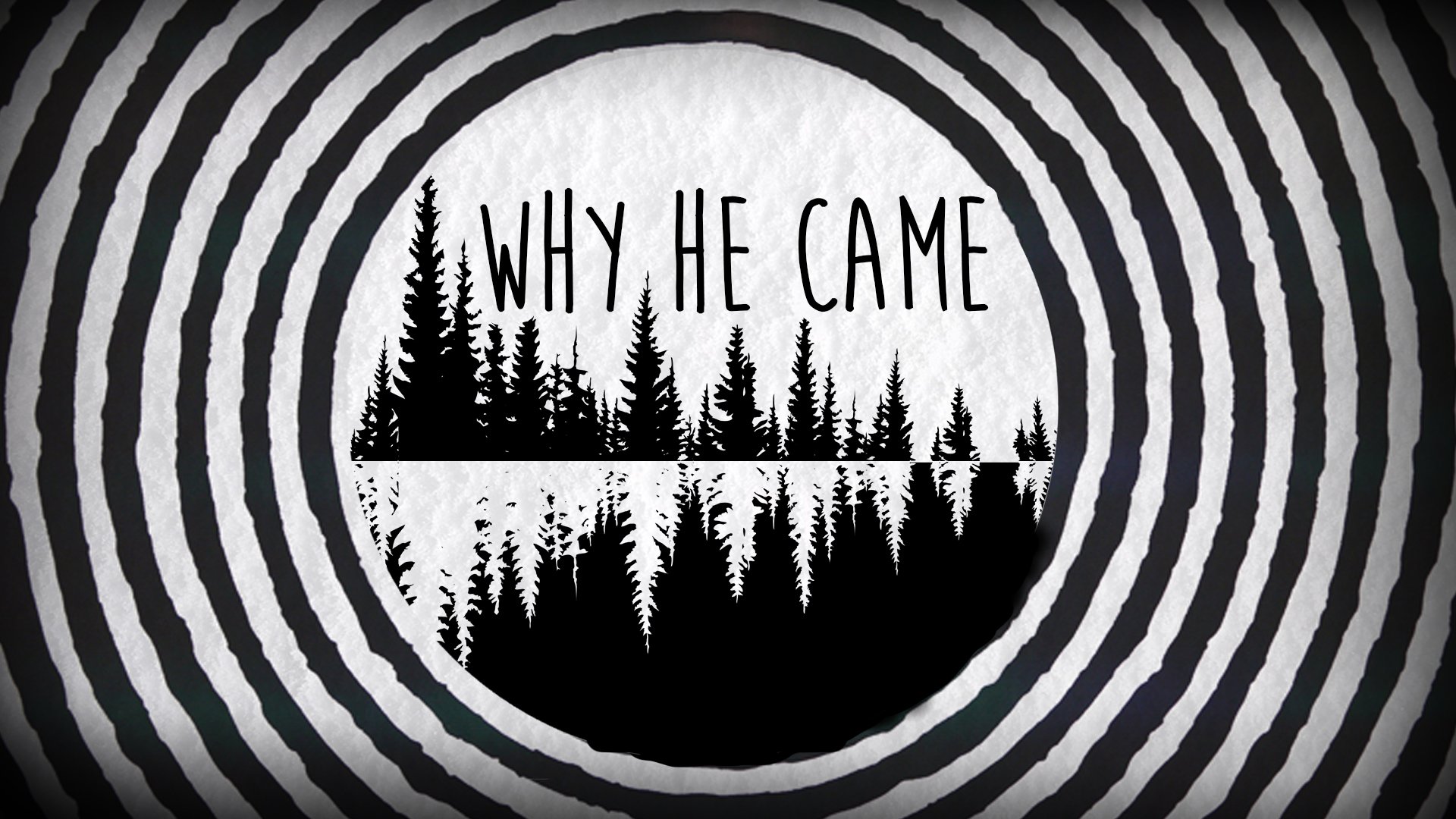 Date: December 16, 2018
Speaker:  Jason Jordan
Series: Why He Came
Watch the archived Facebook LIVE stream by clicking the button below!
Thank you so much for listening in here at West Side. We often say that we love the word of God because it points us to the son of God. We hope these messages encourage you and equip you to love Jesus more. We also want you to be apart of a local church, we believe these messages are only supplemental, being apart of a local church is essential. Blessings.
Sermon Notes
ADVENT: "Why he came…" Part 4: I John 4:10
REVIEW: We are in ADVENT! The awesome Apostle John is our guide this advent season. We have been walking through his statements as to why Jesus Christ had to come…
INTRO> The year was 1967 and the famous British band, The Beatles were about to do something that had never been done before. It was a live global television link and they would sing and debut their new song to over 400 million people in 25 countries, the song: "All you need is love" Brian Epstein the Beatles manager said, "The great thing about this song is that it can't be misinterpreted. It is a clear message saying that loving is everything." Ummmmmmm…. yeah. I think there is a lot of confusion about love.
Amazon = 2million suggestions on love.
Google = 13,160,000,000 in .66 seconds
Songs = 80 % of the top Billboard is about love and relationships. "America is in love with love. War and Peace may be of national concern today as it was 3 decades ago but no matter the era and the song love and relationships dominates the charts." – Chad Swiatowicz, University of FL
APP> There is a TON of confusion about LOVE. What does it mean, who defines it, how do we show it?
3 major views about love:
Sensual Love – "What can I get from you?" Emotions are King.
Selfish Love – "What can you do for me?" You are King
Sacrificial Love – "What can I do for you?" Jesus is King
CONTEXT> So that leads us to our text today and our theme today, John tells us that a reason that Jesus came was to show us that God loves us and we can know that God loves us because Jesus died for us. In Chapters 4-5 John uses the word "love" 36 times! He is wanting to tell us something about love and about Christmas and how all of this works.
Big Idea > Christmas shows us that love flows from God, through the cross and to people.
Love flows from God. v7
"Love is from God… God is love." John is making a profound statement here. He is saying basically that we don't have to guess at this and even in a way, we don't get to have an opinion on this. God does.
*ILL> The famous baseball umpire, Bill Klem was famous for his very dramatic gestures and dramatic calls in baseball. The story is told one time of a rookie catcher who asked Bill if that was a ball or a stick, Bill Klem famously snapped back, "It an't nothing until I call it!" What is he showing? He is showing his authority, he is the one who makes the call.
APP> God has asked us to be his messengers not his editors.
"God is love…" Possibly one of the most famous verses in all of the bible. John is telling us that love isn't something that God does but rather WHO God is, it is his very essence in the relationship between the divine trinity.
APP> But that's not all God is, right?
Characteristics of God:
God is love, 1 John 4:8
God is perfect. Psalm 18:30
God is just. Psalms 50:6
God is holy. Revelations 4:8
God is glorious. Habbakkuk 3:4
*ILL> Being at Coltons and asking if they could spice up my pasta with some cayenne pepper.
APP> Love does not completely define God but God completely defines love.
2) Love flows through the cross.
John is going to give us a few things about God's love that we see from the Cross of Jesus Christ.
Love is sacrificial. "propitiation for our sins" Wow, this is heavy, this means that an aspect of Jesus' death was one of justice, that Jesus died instead of us. APP> This also show us that when we love people, that we will have to sacrifice something.
Love is the initiator. "not that we have loved God" This is HUGE for our relationships. God doesn't tell us clean our lives up then come to the cross.
"Or do you presume on the riches of his kindness and forbearance and patience, not knowing that God's kindness is meant to lead you to repentance?" – Romans 2:4
C.  Love is active. "in this the love of God was manifested" this is the same word that John used about Jesus being revealed. This is profound for us to apply, God wasn't silent but he didn't just speak, he showed us.
APP> So how do we know that God is love, look to the cross. How do we know God is holy? look to the same cross.
3) Love flows to people.
"if God so loved us, we also ought to love one another." So this is the result right? This is the point?
APP> We are to receive and reflect God's love. We don't run away, we don't bail. We press in, we commit!
*ILL> Fracis Shaffer has had a profound influence only life, particularly his book, "The Mark of a Christian" Which i highly recommend, he said this, "if an individual Christian does not show love toward other true Christians, the world has a right to judge that he is not a Christian. Here Jesus is stating something else which is much more cutting, much more profound: We cannot expect the world to believe that the Father sent the Son, that Jesus' claims are true, and that Christianity is true, unless the world sees some reality of the oneness of true Christians.(27)" "Let us be careful, indeed, to spend a lifetime studying to give honest answers…But after we have done our best to communicate to a lost world, still we must never forget that the final apologetic which Jesus gave is the observable love of true Christians for true Christians.(29)" "This is the whole point: The world is going to judge whether Jesus has been sent by the Father on the basis of something that is open to observation.(35)"
The Love Test:
Are the majority of my relationships based upon what other people can do for me? Ask your friends.
Do I desire to be more right rather than more loving?
When is the last time I let loving someone interrupt my schedule?
Big Idea > Christmas shows us that love flows from God, through the cross and to people.
Close> There is a story told of a preacher in a small country church who stood up and preached about love and loving each other one Sunday. Then the next Sunday preached the same thing, then the next Sunday the exact same sermon. A dean came up and asked him why he was preaching the same sermon over and over and the preacher replied, "Have you obeyed the sermon? Why would i preach a new sermon if you haven't obeyed the last one?"
Let us read this out loud together:
"My command is this: Love each other as I have loved you. 13 Greater love has no one than this: to lay down one's life for one's friends." John 15:12-13
*Portions of this sermon were influenced by sermons from Tim Keller , Mark Driscoll and Francis Shaffer.