Break It Down: Everyone/ John 3:1-21
Who is the gospel for? What does it mean to be 'born again?' Join us as we explore these questions and many more as we conclude our series of the gospel: Break It Down. John 3:1-21
<script src="https://www.buzzsprout.com/103411/779612-break-it-down-everyone-john-3-1-21.js?player=small" type="text/javascript" charset="utf-8"></script>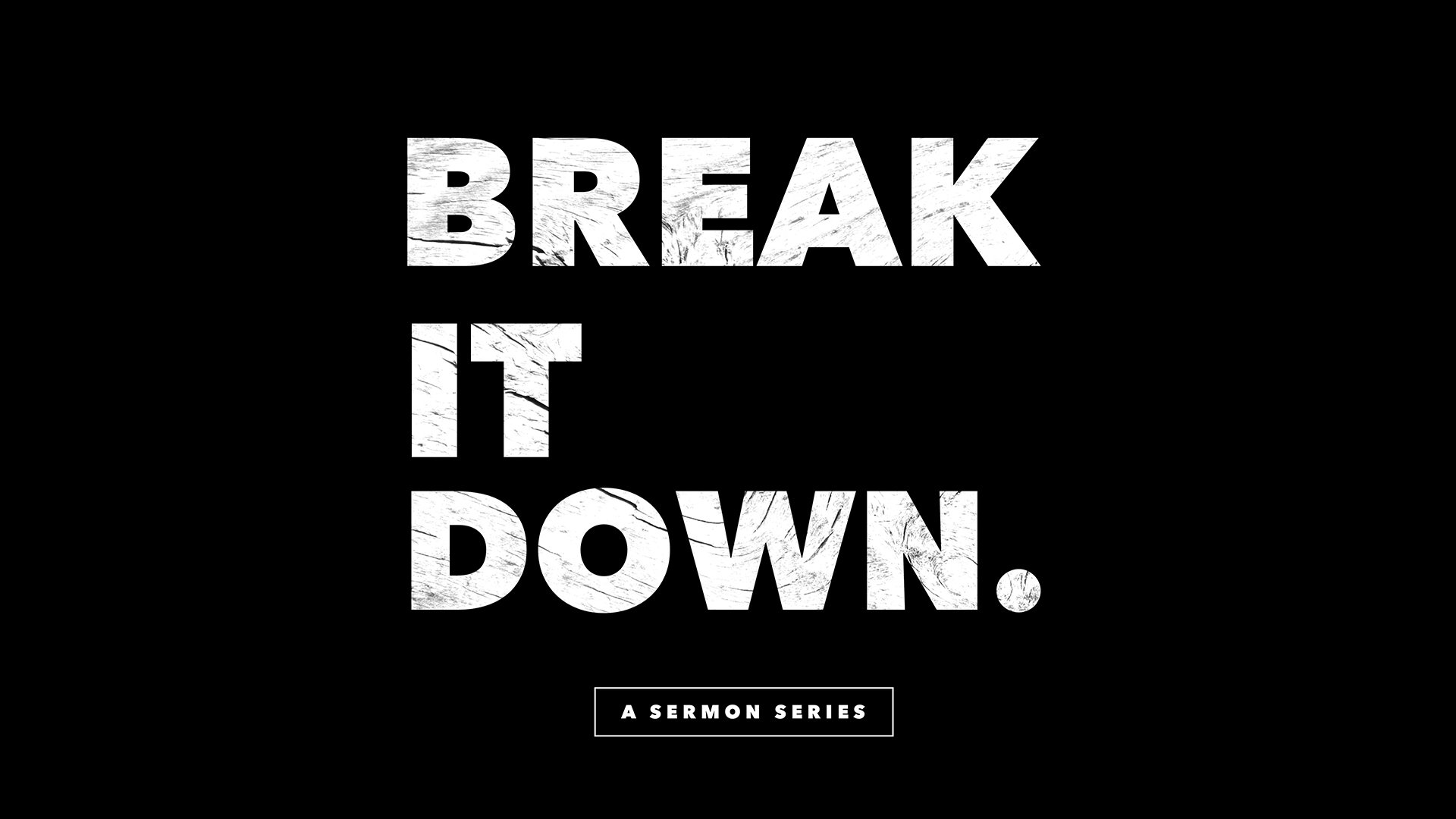 Date: August 19, 2018
Speaker:  Jason Jordan
Series: Break it Down
Watch the archived Facebook LIVE stream by clicking the button below!
Thank you so much for listening in here at West Side. We often say that we love the word of God because it points us to the son of God. We hope these messages encourage you and equip you to love Jesus more. We also want you to be apart of a local church, we believe these messages are only supplemental, being apart of a local church is essential. Blessings.
Sermon Notes
Break It Down: Week 6: Everyone John 3:1-21
REVIEW: Here we are in the last week of our series! We have used this help from Dare to Share ministries to help us break down the good news of Jesus: God.Our.Sins.Paying.Everyone Life. This is also how we have been defining this good news: ""The Gospel is the good news of God loving and saving lost mankind through the ministry in word and deed of his Son, Jesus Christ." – "To be a Christian" Anglican Catechism pg 23
INTRO> This week is our last week and we are ending with this idea that the gospel is for everyone. Here is our big idea right up front:
Big Idea> The whole gospel is for the whole world.
APP> If there is anything in the gospel message that sounds loudly through the very story of the bible, it is the idea that the good news is for everyone and it actually starts in Genesis…
"and through your offspring all nations on earth will be blessed, because you have obeyed me." Genesis 22:18
"After this I looked, and behold, a great multitude that no one could number, from every nation, from all tribes and peoples and languages, standing before the throne and before the Lamb, clothed in white robes, with palm branches in their hands," Revelation 7:9
APP> So if that's the plan, then what's the problem? Where is the tension. Well it is in the middle of the Bible, lol. It is also the same reason that the Beatles broke up…. I don't mean Yoko
*ILL> The Beatles released their last album together, Let it Be in 1970. George Harrison wrote a song about the break up and the problem at the center of the band, the title of the song, "I, Me, Mine" … "All through the day, I me mine I me mine, I me mine All through the night, I me mine I me mine, I me mine Now they're frightened of leaving it Everyone's weaving it Coming on strong all the time All through the day I me mine"
APP> It's the same thing when it comes to the gospel and God's love we think 1 of 2 things. 1) "How could God love them?" 2) "God loves them but not me."
CONTEXT> Jesus does some serious correcting in this passage, the most famous verse is in a fuller conversation with a religious man, Nicodemous, who is having trouble understanding this very concept.
Everyone needs the gospel.
"Now there was a man of the Pharisees named Nicodemus, a ruler of the Jews…." v1

John is setting us this entire conversation by this one simple verse.

Nicodemus would have been the elite of the elite, educated, in good standing with the community and most of all… Jewish apart of God's chosen people but Jesus tells him that isn't enough in

v3 "unless one is born again he cannot see the kingdom of God…"
"As a devout, orthodox Jew he presumed that his place in the coming kingdom was assured, by virtue of his race and circumcision. Besides that he was a leading religious  professional, and moreover, a Pharisee and a member of the ruling council. There could be few Jews, if any, in the entire city that night whose credentials were more impressive as far as acceptance with God was concerned. Yet, Jesus tells him he needs to be born again.." – Bruce Miline
APP> Why is this important an important point for us to make here in Poplar Bluff, MO? *ILL> Did you know that within the city limits of Poplar Bluff there 75 churches listed?! Why is that scary?
*ILL> How many of you have ever been to a River, current river? My kids love to throw rocks. Those rocks have been in that river so long, yet when you crack them open, they are dry inside.
APP> The question is not, "Is the gospel around you?" The question is, "Is the gospel in you?"
2) Anyone can receive the gospel.
"whoever believes….." This is again, is what is so profound about Jesus words to Nicodemus. The gospel is so far reaching.
"so loved the world" the word used for world here is the negative word, it is lethally the fallen broken world.
APP> This is also is at the core message of our faith. Man, woman, child, race, sinner and no matter the background we are all apart of this. APP> I think this is something that we "know" but something that we don't live, this was a HUGE push back in Jesus' ministry as well:
"While Jesus was having dinner at Levi's house, many tax collectors and sinners were eating with him and his disciples, for there were many who followed him. 16 When the teachers of the law who were Pharisees saw him eating with the sinners and tax collectors, they asked his disciples: "Why does he eat with tax collectors and sinners?" Mark 2:15-16
*ILL> About a year ago we had some rough neighbors who we tried to love on and in return they broken into our vehicles lol. One day Andie Grace asked, "Daddy, do the bad people still live there." Did you catch what she said.. "bad people"…
APP> God doesn't love a certain type of person.
3) Only some believe the gospel. v19-21
Jesus brings the reality home of what he is saying, it is a tough saying, why?

It is a free invitation, that is costly.
"And he said to all, "If anyone would come after me, let him deny himself and take up his cross daily and follow me." Luke 9:23
APP> Jesus demands from us the very thing that he gives to us, everything.
Big Idea> The whole gospel is for the whole world.
Application>
Is there somone in your life that you need to share the good new of Jesus with?
Some of us need to make a deposit but most of us need to make a withdrawal.
"But be doers of the word, and not hearers only, deceiving yourselves. 23 For if anyone is a hearer of the word and not a doer, he is like a man who looks intently at his natural face in a mirror. 24 For he looks at himself and goes away and at once forgets what he was like. 25 But the one who looks into the perfect law, the law of liberty, and perseveres, being no hearer who forgets but a doer who acts, he will be blessed in his doing." – James 1:22-25