Philemon: Step #4 The Transgressor
We have been discovering the differences in the three parties involved in conflict throughout Pauls letter to Philemon. This week we will look at Onesimus, the transgressor, and see how the forgiveness that Christ offers can free us to forgive. Open your Bible to Philemon 1:8-18 as we continue our journey on the path to forgiveness.
<script src="https://www.buzzsprout.com/103411/740136-philemon-step-4-the-transgressor.js?player=small" type="text/javascript" charset="utf-8"></script>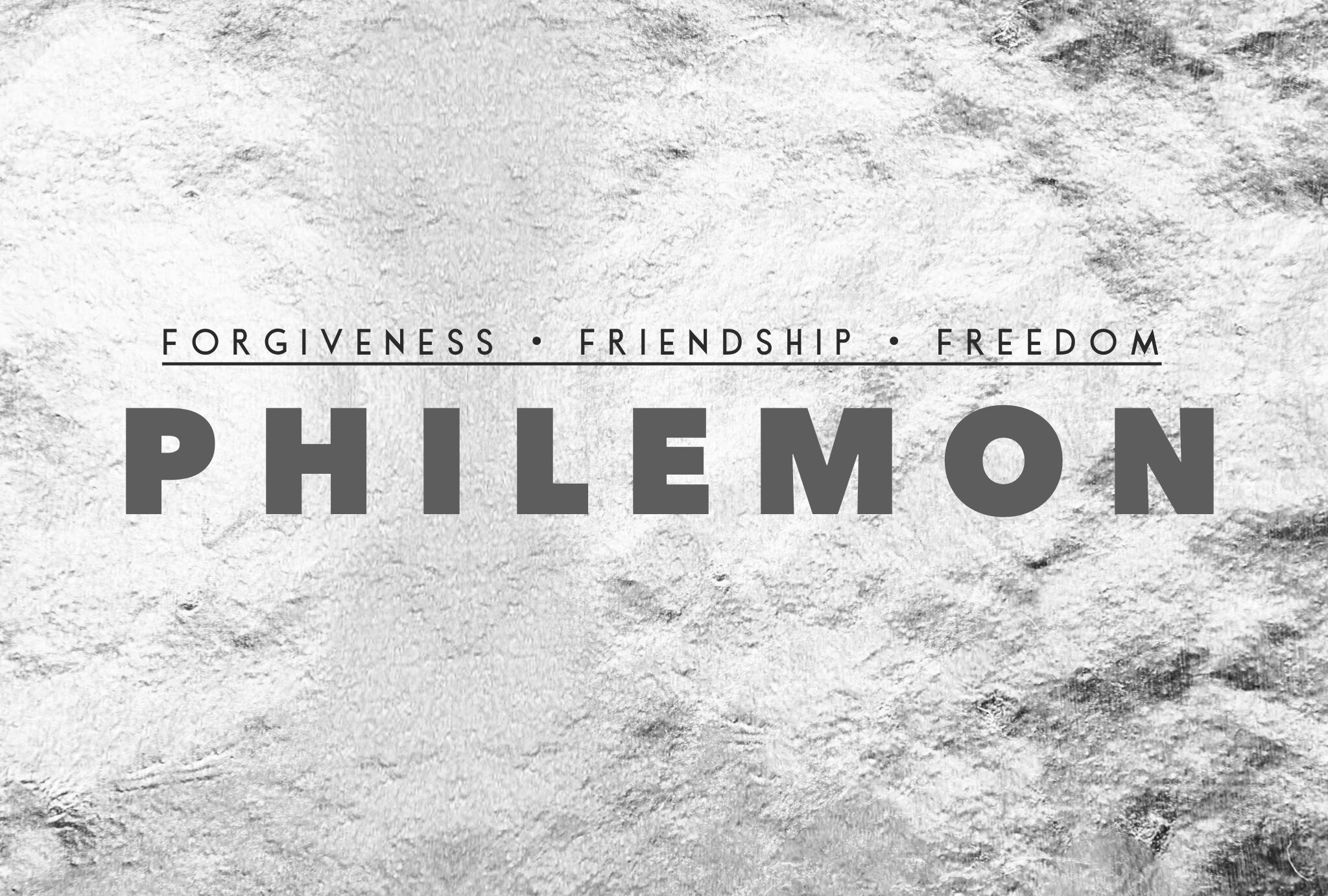 Date: July 1, 2018
Speaker:  Jason Jordan
Series: Philemon
Watch the archived Facebook LIVE stream by clicking the button below!
Thank you so much for listening in here at West Side. We often say that we love the word of God because it points us to the son of God. We hope these messages encourage you and equip you to love Jesus more. We also want you to be apart of a local church, we believe these messages are only supplemental, being apart of a local church is essential. Blessings.
Sermon Notes
"The Transgressor" Philemon Part 4: Philemon 1:10-16
INTRO > Last week we learned about the "reconciler" what it looks like to come in-between two parties that are at odds with each other. This week, I want to deal with something that I hear a lot in counseling and dealing with recovering addicts or people who have hurt other people. This is the phrase that I hear often, "I know God forgives me and I know they forgive me, I just can't forgive myself." I want to be very helpful but also careful here, because the idea of "forgiving yourself" actually is no where in the bible. The idea of forgiveness in the Bible always first starts with God forgiving us and then us forgiving others. "Be kind to one another, tender hearted, forgiving one another as God in Christ forgave you." Ephesians 4:32 You see this idea of "forgiving yourself" is actually rooted in pride. Tim Keller in his book, "Counterfit God's" put it this way, "When people say, "I know God forgives me, but I can't forgive myself," they mean that they have failed an idol, whose approval is more important to them than God's. (Counterfeit Gods, 172)
APP> Self-Forgiveness is often really close to self-centeredness.
CONTEXT> So this week we are going to see what that really looks like as we zone in on Onesimus, the run away, the guy who did the thing that set this whole thing off. How does he change? How does he get free from his past?
Big Idea > Freedom from your failures is found in the forgiveness of Jesus.
APP> So what we will see in the text today are the marks of what it looks like when someone focuses on the freedom found in the forgiveness of Jesus.
Repentance.
"Onesiums.. my child.. who father I became.." Paul is telling us that a change has occurred. Onesiums at one time was not a Christian, Paul is saying that he is now a follower of Christ.
APP> The only way that this can happen is through repentance. To summarize the entire OT and all the prophets… "REPENT!" Don't get it twisted either, what was Jesus' message? "Now after John was arrested, Jesus came into Galilee, proclaiming the gospel of God, and saying, "The time is fulfilled, and the kingdom of God is at hand; repent and believe in the gospel." Mark 1:14-15
APP> Repentance is turning from sin and turning to Jesus.
3 Marks of Genuine Repentance: (*Credit to Ryan Hugely)
A Change of Mind– I think differently about my sin.
A Change of Heart– I feel differently toward my sin.
A Change of Direction– I act differently in regards to my sin.
*ILL> Here is a picture of the pair tree that is in my front yard with the fruit on it. Question, does the fruit give the tree life? No. The fruit reveals that the tree has life. "Bear fruit in keeping with repentance." Matthew 3:8
2) Recommendation.
"Formerly he was useless now he is useful" What is Paul doing here? We talked about this last week, he is literally vouching for Onesimus now.
APP> This is a valuable lesson that we can learn here about repentance. in community. *ILL> I write letters of recommendation for people all the time, what am I doing when I do that? "Beware of false prophets, who come to you in sheep's clothing, but inwardly they are ravenous wolves. 16 You will know them by their fruits. Do men gather grapes from thornbushes or figs from thistles? Even so, every good tree bears good fruit, but a bad tree bears bad fruit. A good tree cannot bear bad fruit, nor can a bad tree bear good fruit. Every tree that does not bear good fruit is cut down and thrown into the fire. Therefore by their fruits you will know them." Matthew 7:15-20 APP> Biblical repentance is confirmed in biblical community.
3) Risk.
" I am sending him back to you.. sending my very heart.." Now think about this… Onesimus has to go back! The last time he saw these people he wasn't a believer, he had done wrong. Imagine how awkward this must be!
*ILL> There is a story told about the St. Patrick's Church in Dublin Ireland (Pic) (Pic). The year was 1492 and the two major families in the town had a huge falling out and literally had an all out war. During the most headed moment, one of the families fled to the Cathedral and bared themselves in. Finally, the leader of the other family had had enough, he wanted all of this to end. He begged the other family to come out, and when they wouldn't he took his sword and punched a hole in the door, stuck in his arm to offer a handshake. This is where the phrase "chancing ones arm" comes from. The door is still on display to this day in the Cathedral. (PIC)
APP> If you are the transgressor, you have to take the risk and offer the arm. Sure they may reject it. "If possible, so far as it depends on you, live peaceably with all." Romans 12:18
APP> All relationships require risk.
Close> Martin Luther the great protestant reformer commentating on this epistle said these words. "For we are all God's Onesiums if we believe."
" And they heard the sound of the LORD God walking in the garden in the cool of the day, and the man and his wife hid themselves from the presence of the LORD among the trees in the garden." Genesis 3:8
There would be another Adam, a second Adam who would come, he wouldn't hide from God behind a tree but rather reveal the love of God by hanging on a tree.. he took all the risk.
Big Idea > Freedom from your failures is found in the forgiveness of Jesus.
*Close with the Lord's Prayer.