One and Many: Part Five/ Romans 12:3-8
Last week we discovered three different categories of Spiritual Gifts. Spiritual Gifts that build up the church, spiritual gifts that lift up the church and spiritual gifts that power up the church. Join us in Romans 12:3-8 as we look at the spiritual gifts that lift up the church!
<script src="https://www.buzzsprout.com/103411/823021-one-and-many-part-five-romans-12-3-8.js?player=small" type="text/javascript" charset="utf-8"></script>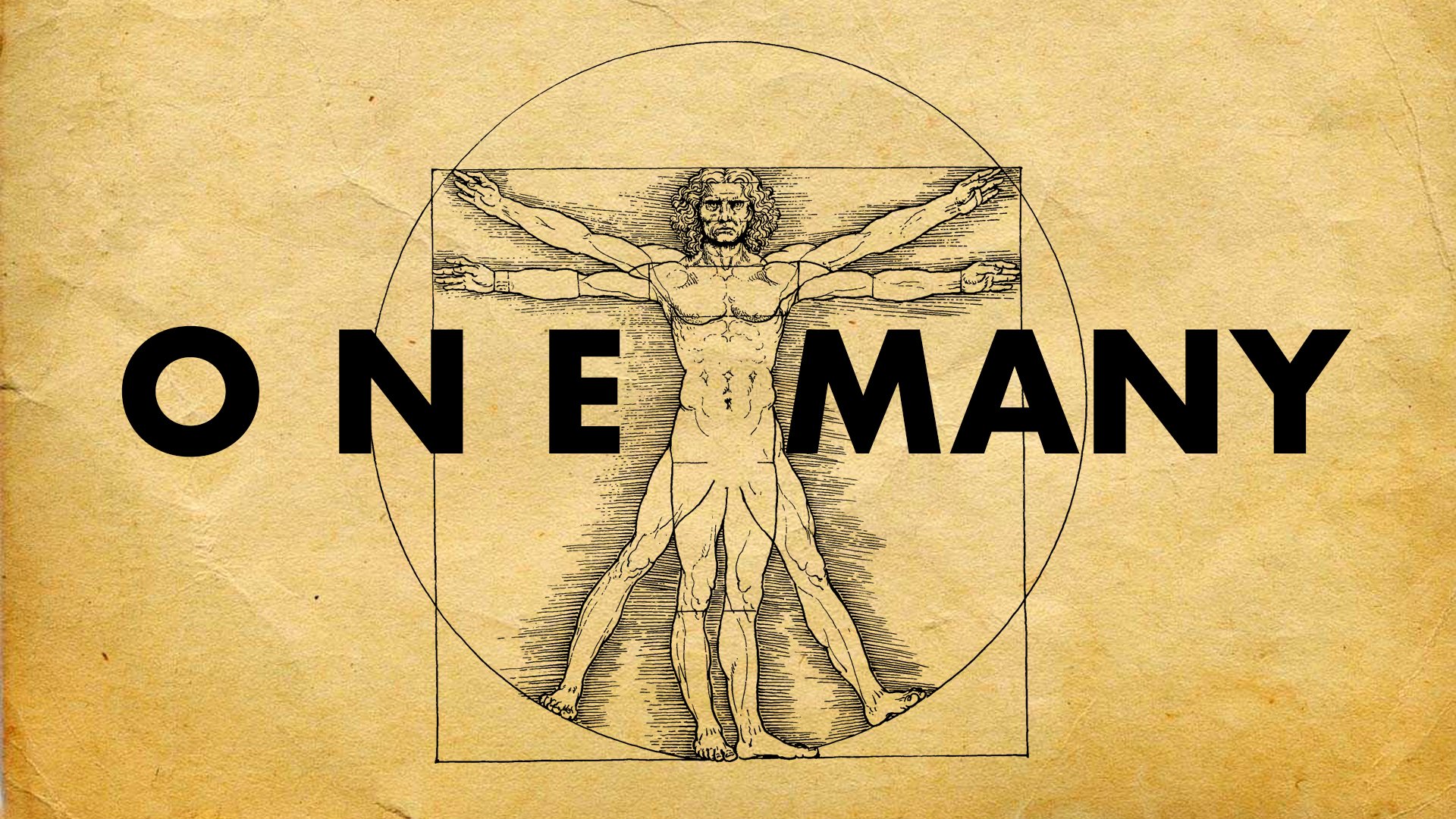 Date: October 7, 2018
Speaker:  Jason Jordan
Series: One and Many
Watch the archived Facebook LIVE stream by clicking the button below!
Thank you so much for listening in here at West Side. We often say that we love the word of God because it points us to the son of God. We hope these messages encourage you and equip you to love Jesus more. We also want you to be apart of a local church, we believe these messages are only supplemental, being apart of a local church is essential. Blessings.
Sermon Notes
"One & Many" Week 5 Romans 12:3-8
REVIEW> We are in our vision series that seems to never ends! Lol, we have gotten great feedback from what we are walking through so we are continuing in this journey. We have slowed down in this series on the body of Christ, the church and spiritual gifts. Last week we said this: "The church is a diversity of people that are a unity of people who have a variety of gifts that are equally valuable."
REVIEW> We learned about the different groupings and lists that are in the scriptures about the gifts. There are about 19-20 gifts mentioned. We are literally putting them into 3 boxes to help us understand these better:
"Spiritual Gifts are the supernatural abilities given by God to the people of God in order to accomplish the work of God for the glory of God."
Gifts that BUILD UP the church (ministry)
Gifts that LIFT UP the church (motivational)
Gifts that POWER UP the church (miraculous)
INTRO> I didn't grow up hunting but I had a brother who was and is an avid hunter. He would take me with him every once and a whole and even bought me my own shotgun. By far, bird hunting was my fav! The dog, the blind all that stuff. Goose hunting was a blast! It was always so cool to see them flying in the famous V formation. I never knew how arrow-dynamic that is! The lead goose rotates and takes turn being in the front?! Why? Because the way the geese fly, they create an air-stream, that literally… lift each other up. How cool is that!
APP> That's a lot like the spiritual gifts that we are going to talk about today. If the gifts that build up the church are the gifts needed to "start" a church then the gifts today are the gifts that sustain it!
Big Idea> The goal of spiritual gifts is to serve one another for God's glory and our good.
CONTEXT> We have also seen that there are a lot of warnings in the scriptures, it is even in our text as well. v3 "… not to think of himself more highly than he ought to think…" There is always a tension, there is NOTHING wrong with the GIVER or the GIFT. There is a problem with the RECEIVER. We are broken people.
"But I say, walk by the Spirit, and you will not gratify the desires of the flesh.For the desires of the flesh are against the Spirit, and the desires of the Spirit are against the flesh, for these are opposed to each other, to keep you from doing the things you want to do"- Galatians 5:16-17
APP> So what we have been doing is looking at this Spirit and Flesh language, what does this look like in the spirit and what does this look like in the flesh.
Gifts that LIFT UP the church.
"Giving, Encouragement, Service/Helps, Mercy, Administration, Leadership,"
GIVING:
Spirit- these people see everything that they have as a gift from God. They freely use their time, talent and treasures for the good of the church. These people love seeing the fruit of their gifts! *ILL- Dinner with one can of corn
Flesh- these people sometimes struggle with controlling how their gift is used. They sometimes will only give what they want rather than what God says.
ENCOURAGEMNT:
Spirit- These people inspire other people! Sensitive to other peoples needs and can sense discouragement. People trust encouragers. Redemption Group/Counseling
Flesh- often times struggles with loneliness. Sometimes will offer worldly/emotional motivation rather than gospel-centered motivation.
SERVICE/ HELPS:
Spirit- These people love doing whatever needs to be done. They are deeply motivated by their salvation. They set the example for other people. *Don and 3/4 Wrench
Flesh- Often times struggles with being codependent. You will struggle with never doing enough and being "busy".
MERCY:
Spirt-

Their heart breaks for what breaks God's heart. You see to the core of a person's hurt if be physical, spiritual or emotional you hurt with people. You disarm people. Redemption Group.

Flesh- Struggles with emotions being their guide rather than their gage. You will need to be careful of reliving past hurts through other peoples current experiences. *Serving in Youth
ADMINISTRATION:
Spirit-

This is the word used for a person who steers a ship. Loves charts and graphs. Brings clarity to chaos in the home and in the church.

Flesh-

Overly controlling and prone to anxiety and worry. Often times will be passive when you should be active. Tends to isolate themselves.
LEADERSHIP:
Spirit-

People see a person with this gift as trustworthy and able to follow. Leaders want the best return on their investment. Problem solvers.

Flesh-

Has a tendency to be domineering, harsh and rude at times. Leadership gone bad is a dictatorship.
Big Idea> The goal of spiritual gifts is to serve one another for God's glory and our good.
Close>
*ILL> Picture of Roman wearing a bib.
Bib is a sign of immaturity. Apron is opposite.
John 13, Jesus puts on the apron.
APP> The mark of spiritual maturity for a believer maturing in their gifting is that they have taken off their bib and put on the apron.