One and Many: Part Two/ Ephesians 4:1-16
Today as we continue our series, One and Many, we look to the Bible for the answers to these questions and many more in regards to God's gifts to His people. Join us in Ephesians 4:1-16 as we explore the subject of Spiritual Gifts and what that means for us today.
<script src="https://www.buzzsprout.com/103411/798601-one-and-many-part-one-ephesians-4-1-6.js?player=small" type="text/javascript" charset="utf-8"></script>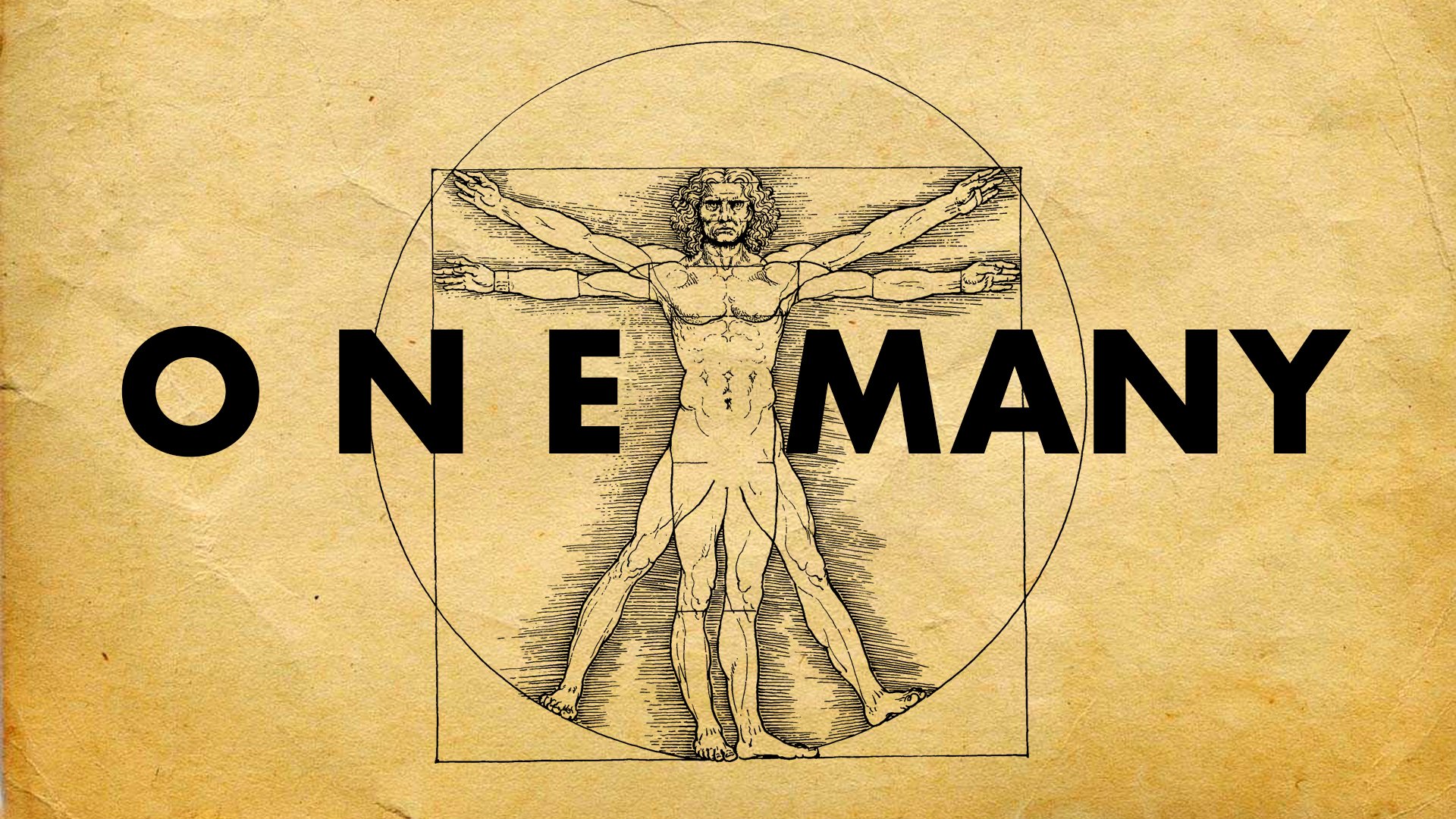 Date: September 23, 2018
Speaker:  Jason Jordan
Series: One and Many
Watch the archived Facebook LIVE stream by clicking the button below!
Thank you so much for listening in here at West Side. We often say that we love the word of God because it points us to the son of God. We hope these messages encourage you and equip you to love Jesus more. We also want you to be apart of a local church, we believe these messages are only supplemental, being apart of a local church is essential. Blessings.
Sermon Notes
One & Many: Week 3 Ephesians 4:1-16
Review: Just a quick recap. Last week we talked about spiritual gifts. Here was the definition that we used for that: "Spiritual Gifts are the supernatural abilities given by God, to the people of God to accomplish the work of God for the glory of God." We looked at who gave them and why. This week we are going to slow down little bit more and take our time.
INTRO> On September 1, 2015 Catherine Thimmesh released her book entitled, "Team Moon: How 400,000 people landed Apollo 11 on the moon. In June of 1969.. When we think of landing on the moon, we think of ONE name, Neil Armstrong .THimmesh takes her research deeper and shows what all it took to make that happen. "Thimmesh shares stories of these hidden heroes—spacesuit seamstresses, radio telescope operators, parachute designers and others who made it possible to get men to the moon, get them home, and let the rest of the world watch while it happened. At Kennedy Space Center, some 17,000 engineers, mechanics, soldiers, contractors and other workers set up the enormous missile for the launch. Then there were the "Two Bobs"—the guys in Houston monitoring just how little fuel was left in the lunar module during its descent to the surface. Team Moon also included a 24-year-old "computer whiz kid Jack Garman" who helped work through worrisome computer glitches during the Eagle 's landing. The computer code that ran all the systems was developed by a team of software engineers at MIT' led by Margaret Hamilton. Roughly 500 people worked on the space suit, including one seamstress who commented, "We didn't worry too much until the guys on the moon started jumping up and down. And that gave us a little bit of an eyebrow twitch."
APP> MANY people made ONE thing happen. But not just many people… but people in their proper roles, doing their part to complete the mission. That's the church!
BIG IDEA> The church is a diversity of people that are a unity of people who know, show and grow in their spiritual gifts.
APP> Each week we have also taken time to correct our view of the Spiritual Gifts and often in the scriptures we see either warnings  or correction:
When it comes to Spiritual Gifts we are either:
Forgetful
Fearful
Forceful
Faithful
CONTEXT> We are continuing in our journey through Ephesians 4 as a base, next week we will jump to other passages. Today I want to look at, 1) Who get's gifts? 2) How do I find my gifts? 3) What do I do now?
Who get's spiritual gifts?
"But grace was given to each one of us…." I love that Paul doesn't just say, "each of us" but he says, "each one of us.."

"To each is given the manifestation of the Spirit for the common good." 1 Corinthians 12:7 the word manifestation literally means to "shine forth". Think about now what Jesus says when he says, "let your light shine!"
*ILL> Why am I taking time to talk about this again. Because it changes the way that we think about church. Many of us think about church like a School Bus (PIC) Driver in the front leading the way and everyone else is along for the ride. That is a horrible and unbiblical way to view it. It's not a school bus but a row boat (PIC).
APP> No one has everything but everyone has something.You are not just apart of the body but you also play apart in the body.
2) How do I find my spiritual gift?
" he gave the apostles…." It is interesting to look at this list and the other lists and to see the metaphor at the church being "a body" Shows meaning and purpose behind it. I think many of us just like that we are going to find our gift and it is going to just magically happen and all is well but look at verse 13 "to mature manhood.. fullness of christ."

this is a process.
*ILL> Let's see if this will help, there are 3 words that I hate seeing on Christmas and birthdays, what is it? "Some assembly required…" (PIC)
APP> John Newton (PIC)  the guy who wrote the most famous hymn of all time probably , "amazing grace" gave us probably the best way to discern our calling and gifting's, it comes down to three questions really:
Ability– What am I good at?
Affinity– What do I love? What breaks my heart?
Affirmation- Who has seen this in me?
*Show 3 rings pic
APP> What Newton would tell young pastors is that where these areas intersect, that where you calling and gifting are. APP> Where your passions meet a need is where you find your gifting.
***Also, we have for you on our website a spiritual gifts test. This isn't the end all be all, but it is helpful.
3) What do I do now?
"speaking the truth in love, we are to grow up into every way…when each part is WORKING" there is a lot of action behind this verse, we don't have a ton of practical advice on this in the scripture, rather what we see a lot of is just simply doing.
APP> How do we "grow up" like paul said?
Study up– we have got to be people of the word, not just experience or tradition.
Pray up
Stir up

– I think a lot of believers are like this in their life. *Chocolate milk illustration.
"And let us consider how to stir up one another to love and good works, not neglecting to meet together, as is the habit of some, but encouraging one another, and all the more as you see the Day drawing near." Hebrews 10:-24-25
BIG IDEA> The church is a diversity of people that are a unity of people who know, show and grow in their spiritual gifts.
Discipleship Action Steps:
Take the spatial gifts assessment. Then read and study the scriptures that show your area's of gifting.
Spend time this week asking your christian community what they see in you. You also do the same for them.