One and Many: Part One/ Ephesians 4:1-6
What does the body of Christ look like? How can you be involved and what is your role as a believer in that body? Join us in opening your Bible to Ephesians 4:1-6 as we start our journey in a new series called One and Many: a series focused on how the body of Christ is a diversity of people and a unity of people saved by the person of Jesus Christ. It's all about Jesus.
<script src="https://www.buzzsprout.com/103411/798601-one-and-many-part-one-ephesians-4-1-6.js?player=small" type="text/javascript" charset="utf-8"></script>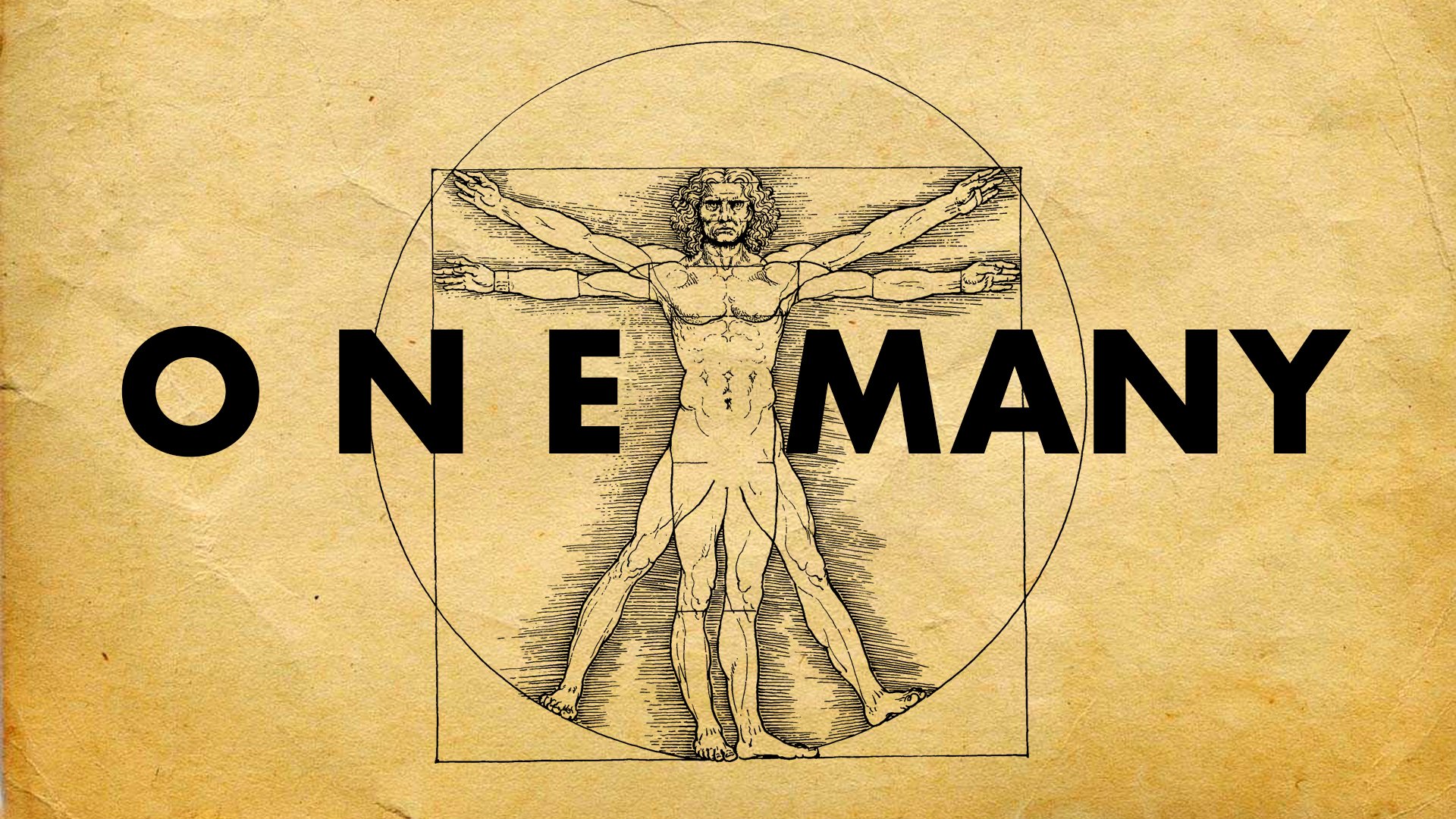 Date: September 9, 2018
Speaker:  Jason Jordan
Series: One and Many
Watch the archived Facebook LIVE stream by clicking the button below!
Thank you so much for listening in here at West Side. We often say that we love the word of God because it points us to the son of God. We hope these messages encourage you and equip you to love Jesus more. We also want you to be apart of a local church, we believe these messages are only supplemental, being apart of a local church is essential. Blessings.
Sermon Notes
One & Many Series: Week 1 Ephesians 4:1-6
Series INTRO> Today we start our vision series that will take us through the fall, in this series we will look at who we are as a body of believers at West Side by looking at what the church is, how it works and the purpose of it. *Sam Storms book for sale $10!
APP> The great struggle always in the church and I would argue not even just the church but society as a whole is this: Contributors vs Consumers
ILL> In 1917 the United States Army related a new advertisement to recruit men to enlist in the army for WW1 and WW2, it is the famous Uncle Sam saying, "I want you!". It appealed to the idea that you would sacrifice yourself for the common good of the country and other people. In 1980 the army switched it's slogan, that is now a permeant slogan to "Be all that YOU can be". Do you see the subtle change? It goes from appealing to what you can give, to what you can get.
APP> We also see this same change in the church itself. One of the first descriptions of what the Church looks like comes from Acts 2:42-47.
"And all who believed were together and had all things in common. And they were selling their possessions and belongings and distributing the proceeds to all, as any had need." Acts 2:44-45

The tension lies in our nature of naturally not drifting towards unity but rather division.
CONTEXT> Which leads us to our text today and for the series. We will use Ephesians 4: 1-16 as our basis for what the church is suppose to look like and how it's suppose to accomplish it purpose. Paul has shifted in his letter from Doctrine (chapters 1-3) to Duty (chapters 4-6) In these first 6 verses he is really driving home one point and this point sets us up for today:
Big Idea> The church is a diversity of people that are a unity of people purchased by the blood of Jesus Christ.
*ILL> The best way to illustrate this is the difference in a bag of marbles (Pic) vs a cluster of grapes (Pic)
"I am the vine; you are the branches. If you remain in me and I in you, you will bear much fruit; apart from me you can do nothing" John 15:5
APP> So then this question for us today that is proposed from the text is, "What does unity within a diversity look like?
Unity in a diversity requires work.
v3 "eager to maintain the unity of the Spirit…" The word that Paul uses here for "maintain" is a military word that means to guard and to watch over. This implies that unity isn't something that just happens… but rather is something that is worked on and kept.
Humility starts the work. "with all humility" the word that Paul uses here for humility is a huge word. It is a word that in ancient greece wasn't used in a positive way, it was actually used as an insult. It means "the lowness of the mind". APP> What would a community like this look like in 2018! When everything is polar and divisive? *ILL> Working for Carl Prohel and him asking me to run to the tool box.
Love keeps the work. "bearing with one another in love…" Notice Humility starts it but love keeps it, everything else in between can really be summed up in these two qualities. Also, what is basically the opposite of what Paul is talking about here, pride right?
Vanity in Community:
You are always the one giving "advice".
You surround yourself with people for what they can do, not for who they are.
You never surround yourself with anyone because, "People just don't get me."
You exclude yourself from people because, " I know what people are really like."
APP> When the church as a family is unified God as our Father is glorified.
2) Unity in a diversity requires worship.
Paul mentions the word "7x" in these verses but what is his thrust and goal behind this. He is telling us that there is something that binds us all together, something deep.
*ILL> I had the privilege years ago to do a funeral for a family member. He was a carpenter here in town and employees a lot of people and knew a lot of wealthy people. When we had his funeral there were ALL types of people at it. But all those people had one thing in common, Dave. They had experienced him and loved him.
APP> Paul does the same thing for us here, he says "Hey, you are all different but you are also unified. Unified from experience and the same love, Jesus.
One Body because of one Spirit.

Paul is talking about the Holy Spirit. He is saying that no matter where you where or who you are, the same Holy Spirit is the one who converted you.

One hope because of one Lord.

We are all saved by one Savior, Jesus Christ. That's what makes him so amazing! We also wait for one savior, Jesus Christ!

One family because of one Father.

We are God's offspring purchased by Jesus Christ.
APP> What does this mean for us? This means that as Christians we are closer than some of our own blood?! How? *ILL> Tim Keller uses an analogy about being a foreign country, you don't know the language, customs or anyone. But one day you here someone talking in an American accent, and you sit down and eat Apple pie with them. That's what its like for us as Christians
Big Idea> The church is a diversity of people that are a unity of people purchased by the blood of Jesus Christ.
Action Steps:>
Ask the people closest to you what they believe your best and worst trait's are.
Spend time with someone this week sharing your testimony's with each other.
Close> Saint Francis of Assisi is a very well known Italian pastor and preacher. He is considered a saint in the Roman Catholic church. His heart was for unity within diversity. He has a very famous prayer that I want us to read together out-loud as our response time together.
"Lord, make me an instrument of your peace;
where there is hatred, let me sow love;
where there is injury, pardon;
where there is doubt, faith;
where there is despair, hope;
where there is darkness, light;
and where there is sadness, joy.
O Divine Master,
grant that I may not so much seek to be consoled as to console;
to be understood, as to understand;
to be loved, as to love;
for it is in giving that we receive,
it is in pardoning that we are pardoned,
and it is in dying that we are born to Eternal Life.
Amen."