One and Many: Part Two/ Ephesians 4:1-13
What are spiritual gifts? Who gives them and what is their purpose? Join us as we continue in our series: One and Many, as we discover how spiritual gifts can play a part in the believer's life here today in 2018! Ephesians 4:1-13
<script src="https://www.buzzsprout.com/103411/804824-one-and-many-part-two-ephesians-4-1-13.js?player=small" type="text/javascript" charset="utf-8"></script>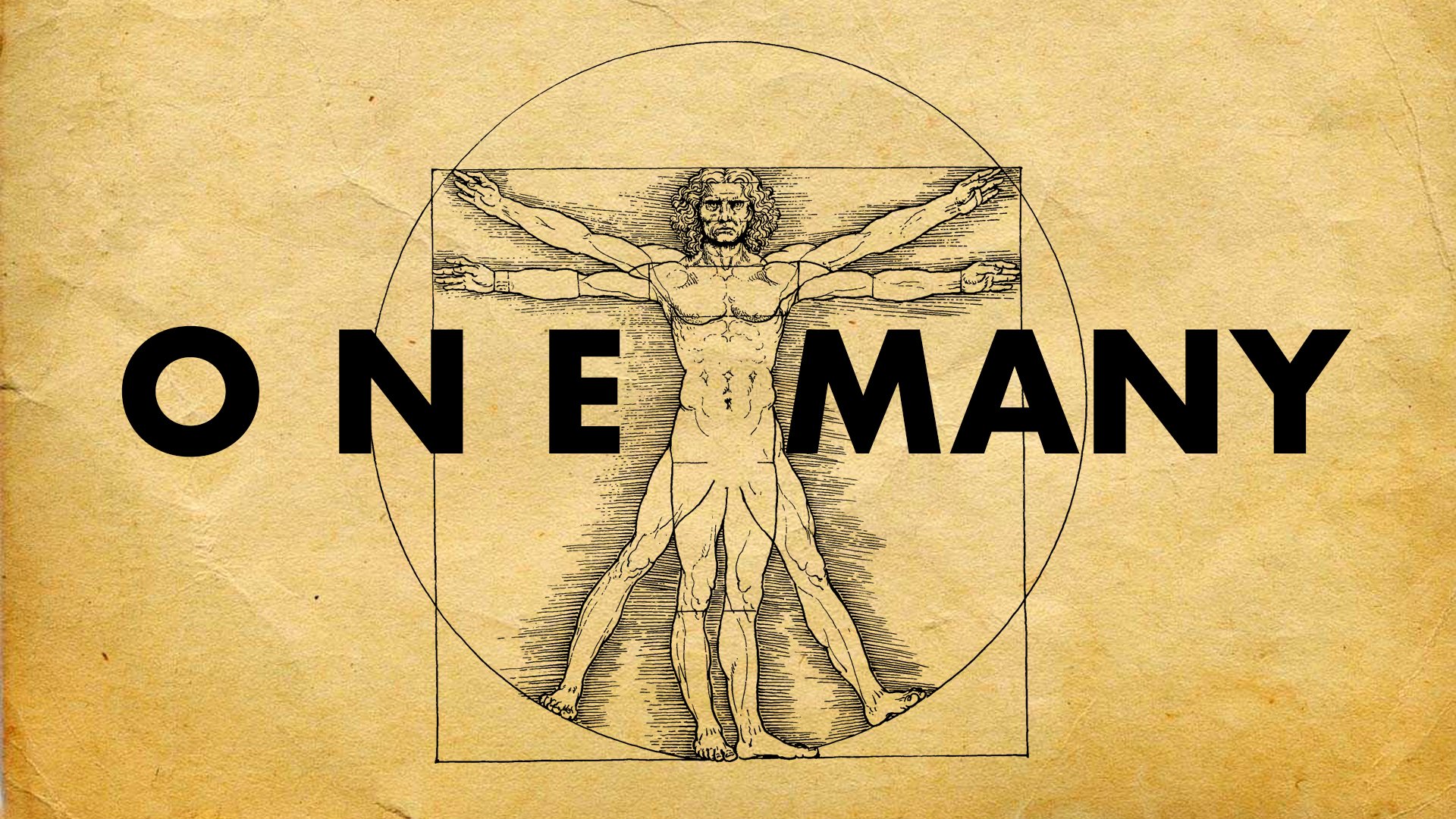 Date: September 16, 2018
Speaker:  Jason Jordan
Series: One and Many
Watch the archived Facebook LIVE stream by clicking the button below!
Thank you so much for listening in here at West Side. We often say that we love the word of God because it points us to the son of God. We hope these messages encourage you and equip you to love Jesus more. We also want you to be apart of a local church, we believe these messages are only supplemental, being apart of a local church is essential. Blessings.
Sermon Notes
One & Many: Part 2 Ephesians 4:7-13
REVIEW: We started our new series last week, it was an important message and one you need to check out and review. In summary our big idea was: The church is a diversity of people that are a unity of people that are purchased by the blood of Jesus Christ. This week we sort of hit the breaks and slow down in our passage.
*ILL> On December 4th, 2017 400 musicians gathers in the 23rd Street Armory of Philadelphia to preform (PIC) There was something interested about this performance though. The musicians consisted of a variety of people from a nine year old cellist to an 82 yr old oboist. Another thing that stood out was , they were playing broken instruments, literally. (PICS) They were led by Jayce Ogren (Pic) They were putting on a fundraiser for public school who suffer from a lack of funds and have to play broken instruments. The article said, "As the musical piece opened many of the instruments were silent, but gradually they found their voices—while a trumpet might not be capable of a sound, the keys could tap a rhythm; the scraping of a bow over the silhouette of a violin body could add an unusual element. At one point, a cellist made noise by turning a stringless peg. As the 40-minute symphony progressed, the instruments roared to life. Some musicians struggled, like a clarinetist who could get out only short spurts of sound and a French horn player who kept losing his mouthpiece. But together, the orchestra produced rich harmony."
APP> I think that is great illustration of the church. We are broken people, being led by Jesus Christ as our conductor and through the Holy Spirit we are able to profound things.
CONTEXT> In the text today we will see something new about the church, we will see that we have gifts, spiritual gifts:
Big Idea > The church is a diversity of people that are a unity of people who are given spiritual gifts for ministry.
APP> The questions that this text proposes to us are 1) Who is the giver? 2) What is the giver giving? 3) Why is he giving gifts?
Who is the giver? v7-8
" grace was given according to Christ's gift.. and he gave gifts to men.." There are some pretty remarkable things in these two verses.

Paul quotes

Psalm 68:18,

what is interesting about that is that Psalm refers to Mosses leading the people out of Egypt, going up the mountain to meet with God and coming back down to give them the law… But Paul says that is a picture of Jesus…

Paul is using ancient terminology to teach us something here. In the ancient times when a King went out to battle and won. He would come back and share the riches with his people, his people knew they didn't do anything, the King did.

"And having disarmed the powers and authorities, he made a public spectacle of them, triumphing over them by the cross." Colossians 2:15
APP> The goal is to love the giver over the gifts. The goal of following Jesus, is Jesus.
2) What is the giver giving?
This is where we will slow down and talk about a few things because some things could get a little of confusing.

"Nevertheless, I tell you the truth: it is to your advantage that I go away, for if I do not go away, the Helper will not come to you. But if I go, I will send him to you." John 16:7

Jesus leaves and the Holy Spirit comes, Jesus sends the Spirit that sends the gifts.

"grace was given…" this is the word charisma, where we get the source of the word charismatic from.
APP> In theological terms we call these, Spiritual Gifts. Before we define that they are, let's define what they are not:
Spiritual Gifts are not:
The fruits of the Spirit
Personality traits
Raw Talent
Spiritual gifts are:
"Spiritual Gifts are the supernatural abilities given by God, to the people of God to accomplish the work of God for the glory of God."
3 views on Spiritual Gifts:
Cessationist

– these people believe the supernatural gifts have ceased since the apostolic age.

Continuationists- these people believe the

 

supernatural gifts have continued and will continue until the second coming of Jesus Christ.
Crazies-

these people believe crazy.
3) Why is the giver giving gifts?
To Exalt Jesus

Ephesians 4:12

"of Jesus"
To Equip the Saints

Ephesians 4:12

"equip the saints"
To Edify the church.

Ephesians 4:12

"build up the body"
Big Idea > The church is a diversity of people that are a unity of people who are given spiritual gifts for ministry.
Discipleship Action Steps:
Write a letter to Jesus and tell him what you most love about him from his word.

Ask the Holy Spirit in prayer, with your Bible, through biblical community what gifts he has given you.
Corporate Prayer:
"Praise be to the God and Father of our Lord Jesus Christ, who has blessed us in the heavenly realms with every spiritual blessing in Christ. For he chose us in him before the creation of the world to be holy and blameless in his sight. In love  he predestined us for adoption to sonship through Jesus Christ, in accordance with his pleasure and will—  to the praise of his glorious grace, which he has freely given us in the One he loves.  In him we have redemption through his blood, the forgiveness of sins, in accordance with the riches of God's grace  that he lavished on us. With all wisdom and understanding,  he made known to us the mystery of his will according to his good pleasure, which he purposed in Christ,  to be put into effect when the times reach their fulfillment—to bring unity to all things in heaven and on earth under Christ. Amen"